Monaco Interior Design Project Featuring PullCast ⇒ Based in Paris and Monaco, Luxe Chic et Décoration specializes in high-profile interior renovations for clients with specific needs but a single objective in common – owning a sophisticated and elegant home without exceeding their budget. With this in mind, the firm chose PullCast for its newest project in a Flor Palace Apartment in Monte-Carlo, Monaco. The clients wanted a home with a modern and sophisticated style and a dark color palette with white marble accents, making it the perfect luxury setting.
Monaco Interior Design featuring PullCast
See also: GET TO KNOW BLAINEY NORTH AND THEIR BEST DESIGN PROJECTS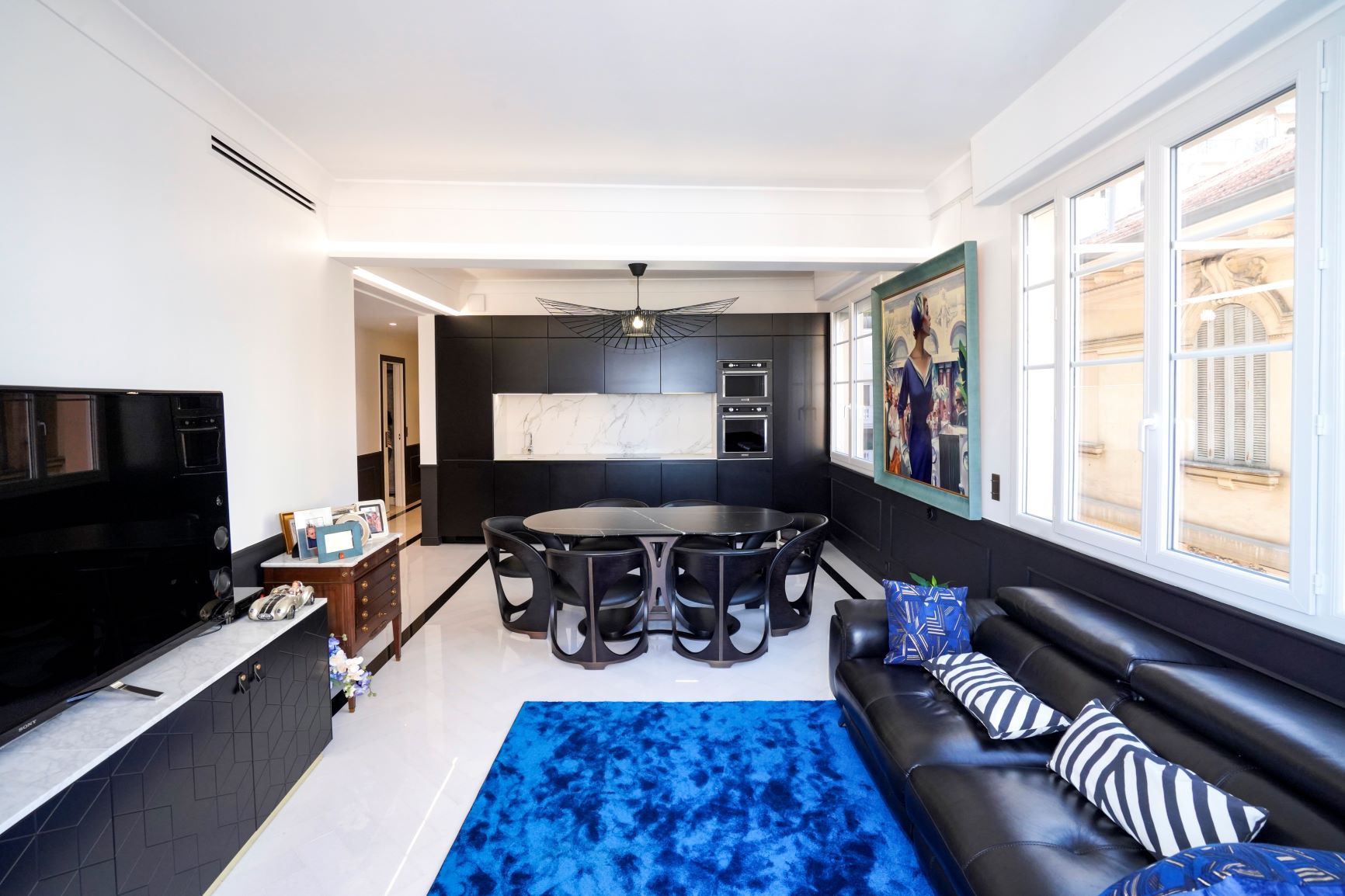 The open-plan kitchen features black counters and cabinets that contrast with a white marble backsplash and flooring, a vital element that serves as a connection between the kitchen, dining room and living space, while the dining area includes a dark wooden dining table with matching chairs, creating the perfect transition space between the minimal and marble-filled kitchen and the more colorful living room. The living room maintains the dark color scheme and marble details while introducing blue as an accent shade through the accessories.
Check the Monaco Interior Design Project Featuring PullCast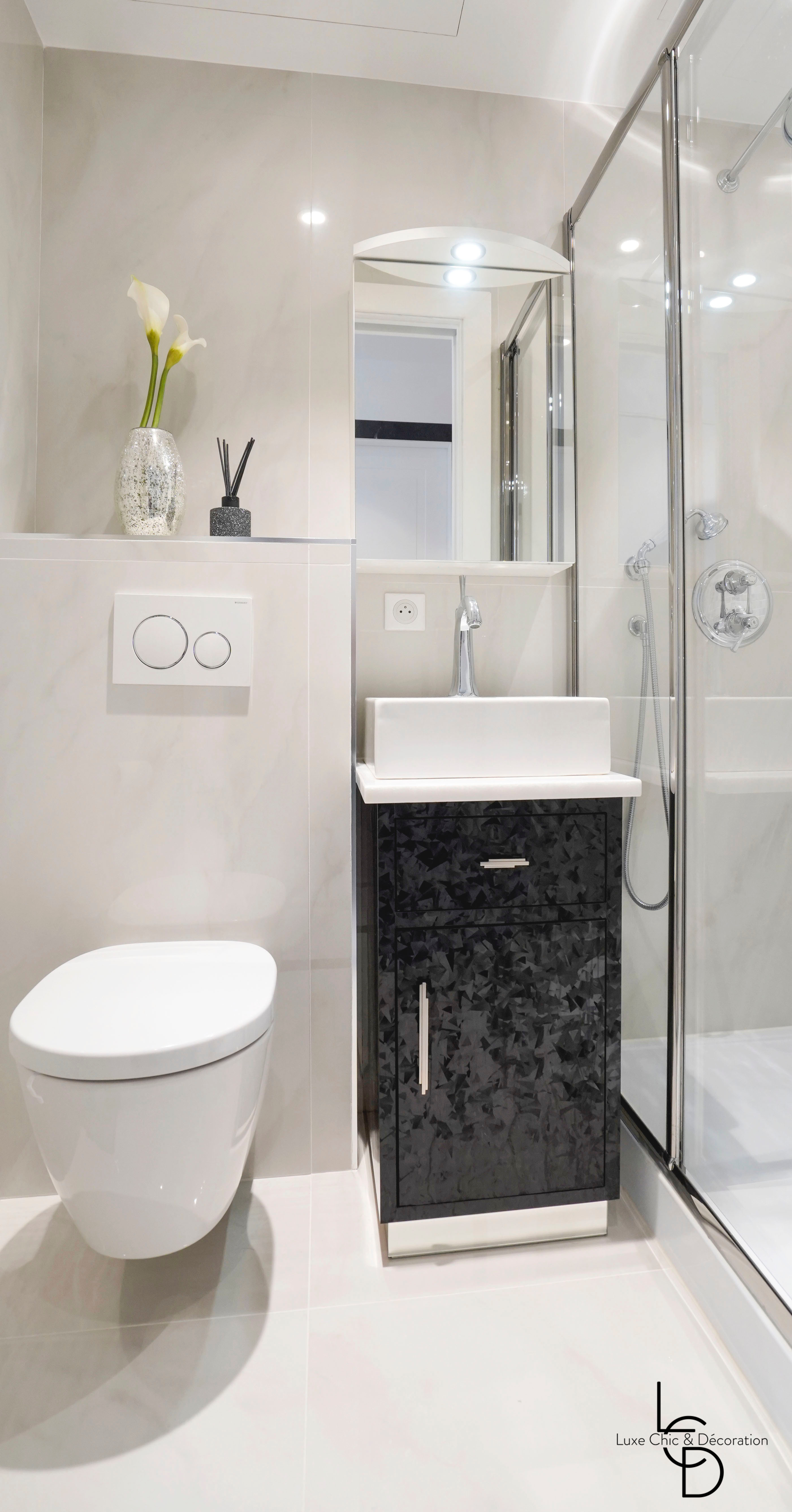 In the bathroom, unlike the open plan area, white shades were given the spotlight and black became the main accent color, particularly in the sink, in which PullCast's unique Skyline Cabinet Handle and Drawer Handle were installed to highlight the stunning pattern of the bathroom cabinet with their bold design that will attract attention and turn it into a statement piece that grants sophistication and luxury to the room.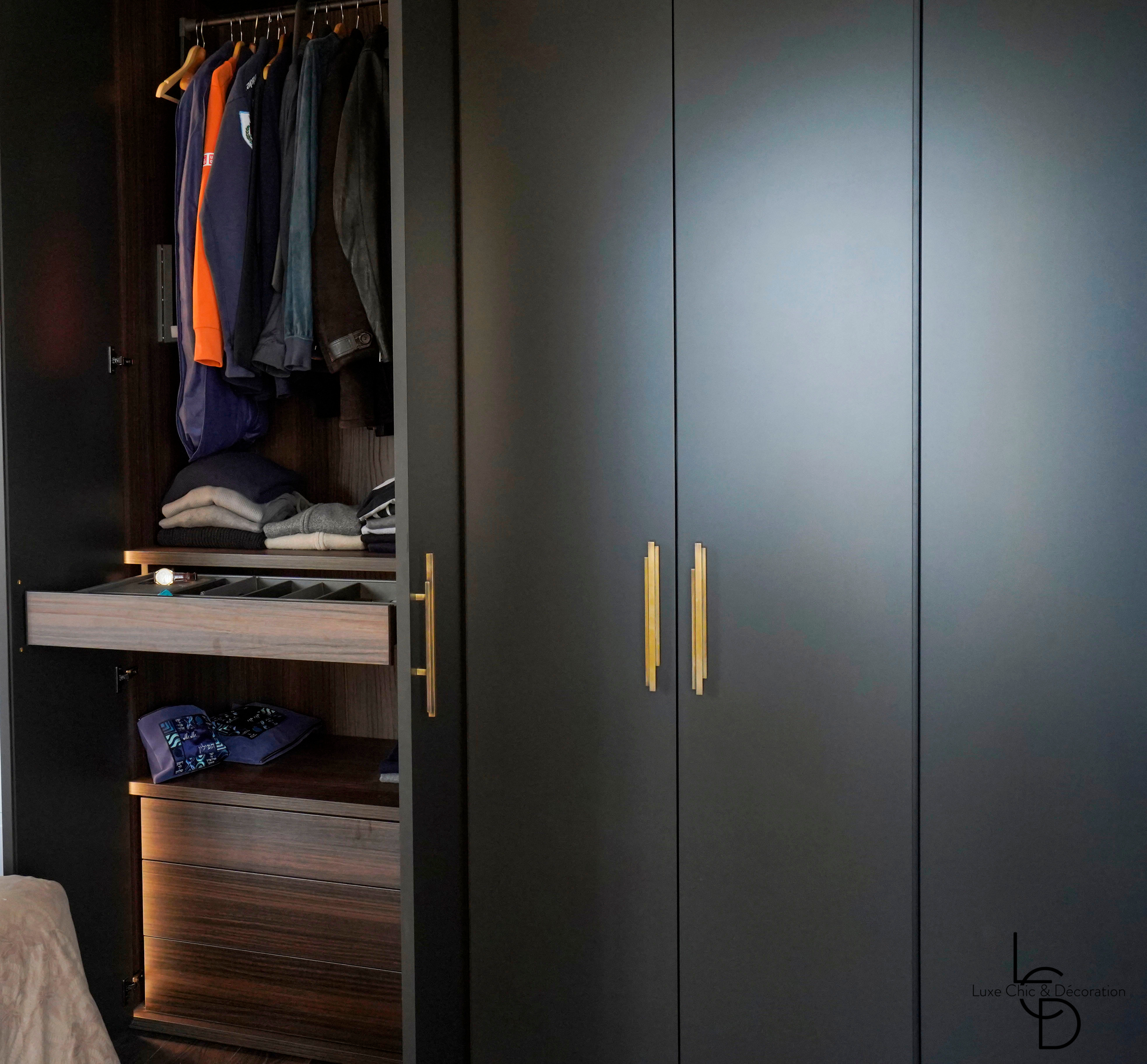 Several golden Skyline Cabinet Handles were placed on the owners' closets to create a striking contrast with the dark shade of the doors while complimenting the brown wooden storage units inside it, ultimately setting a color scheme that exudes the lavishness and refinement that effortlessly suits the owners of this apartment.
For the children's room, a soft, cozy ambiance perfect for children to play and sleep in was achieved by contrasting the cream hues of the walls, rug, and furniture with the darker tones of the lighting fixture and the closet, with Skyline Cabinet Handle placed as a transition shade and tying the design together in a minimalist and luxurious note.
If you enjoyed this article regarding Monaco Interior Design Project Featuring PullCast then make sure to check out our socials to find news, inspirations, and more interior design ideas:  Pinterest | Facebook | Instagram.