Top Interior Designers From China – Every day we are inspired by different designers from across the world. Some present us with pioneer projects, others had a big impact in the way we see design today. Most Expensive Homes blog offers you a list of the Top Interior Designers From China, get to know them with us.
---
See also: 25 Top Interior Designers From Singapore

---
Top interior designers from China
2 PI R DESIGN
Steen Lin and Calland Lee are the duo behind 2 PI R DESIGN. With an intense focus on experimentation, a strong passion for art and a cultural awareness, Studio 2pi R works closely with artists and artisans to create spaces that captivate the senses, such as residences, reatail, restaurant and hotel sectors.  2 PI R DESIGN offices are located in São Paulo, Toronto and Hong Kong.
B+H Architects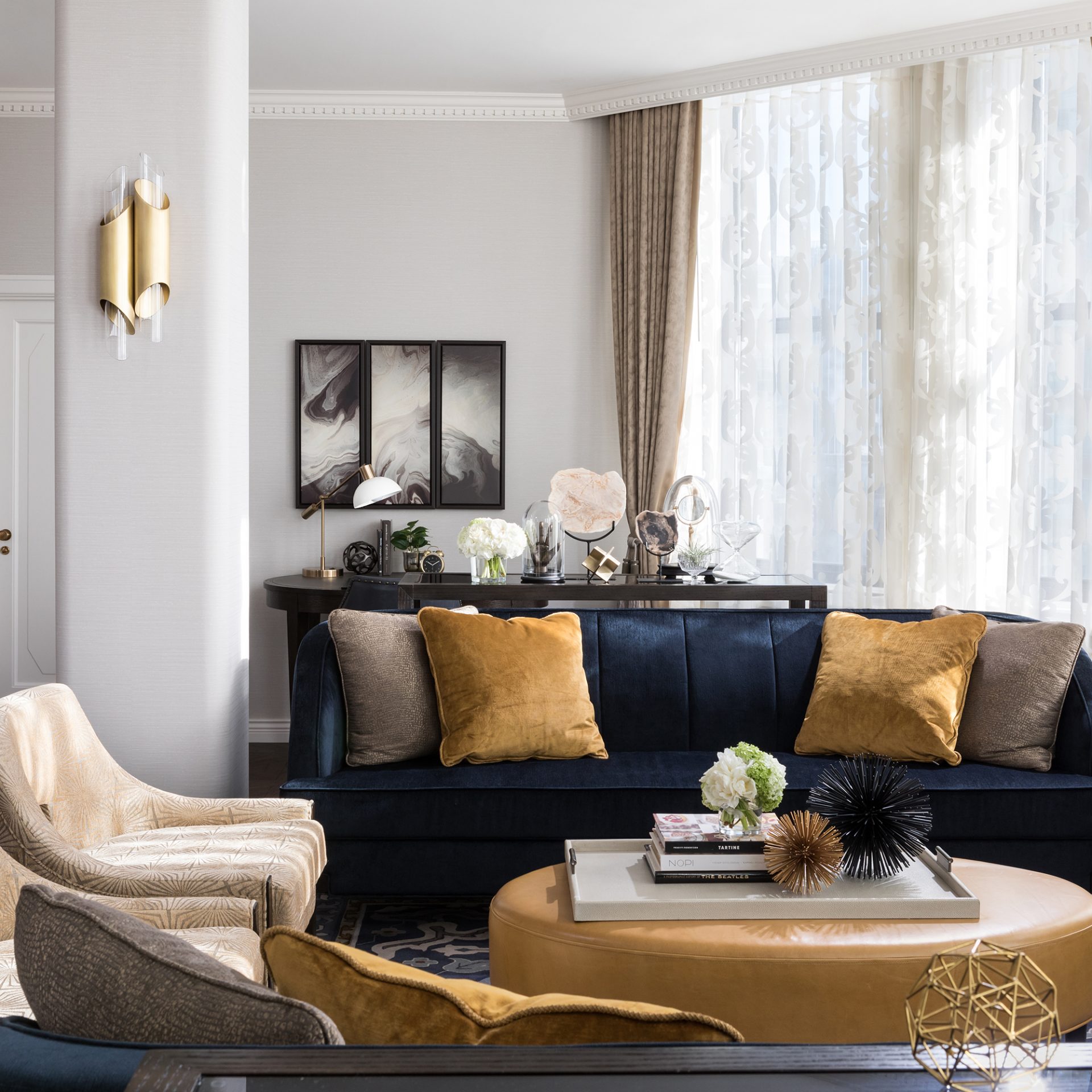 With over 65 years of experience, B+H Architects' main goal is to design bold and inspiring spaces, and create environments that are inspiring and functional at the same time. They offer customized designs, achieved by a never ending focus on innovation, accountability and proximity with their clients. For B+H, every challenge is a new opportunity to learn. You can find B+H studio's located in different parts of the globe, such as Hong Kong, Dubai, Los Angeles and Montreal.
---
See also: 10 Of The Greatest Interior Designers In Montreal
---
Gold Mantis
Gold Mantis was founded in 1993 and establishes its head office in Suzhou, China. After over two decades of development, it has grown into a modern enterprise group with the decoration industry as the main body. The group has over 100 holding subsidies and more than 20000 staff both home and abroad. It is a green, environmental and healthy group in the public and home decoration industry.
Grande interior design
High-end home design is just one thing that makes this interior design company famous and global award-winning. It was founded in 2013 in Hong Kong by Matthew Li and Maggy Cheung. Grande Interior Design not only does high-end home design but also works across a range of residential, commercial hospitality, F&B and mixed-use projects. The spaces they create combine aesthetic and lifestyle with functionality and sustainability.  By speaking with the client and through research and bespoke looks, each project they made are unique and adaptable to each client.
Hirsch Bedner Associates
Hirsch Bedner Associates or HBA is a world-leading hospitality design firm that counts 56 years of experience. HBA is responsible for the creation of boutique hotels, urban resorts, spas, world-class residences, restaurants and casinos and their philosophy is "to create a unique sense of place". Inside HBA, they have many design divisions, including studio HBA, HBA Residential, HBA architecture, HBA graphics, among others. Each HBA is different and seeks its inspiration from the location resulting in unique and culture inspired interiors. Mathew Lui and Federico Masin are responsible for the HBA Hong Kong office and constantly infuses various young design talents.
---
See also: Astonishing Design Projects In Macao
---
hcreates
hcreates is a renowned interior design studio founded in 2010 and with head offices in Shanghai. In interior design, they specialized in restaurants, bars, and office designs as well as health, wellness and retail. Hannah Churchill is the founder and design director of Hcreates. She started by working in her city New Zealand and later moved to Shanghai in 2009  where she founded hcreates in 2010. She takes her travel experiences and turns them into inspiration for her interior design style. Hannah is responsible for more than 100 spaces especially Restaurants and Bars.
In Situ & Partners
In Situ & Partners is an Architectural and Interior Design company, founded in 2011 with a multi-cultural team of passionate individuals dedicated to delivering unique projects. They design an approach to create a contemporary design with assorted architectural features and subtle touches of sophistication and refinement and have a large number of high-end interiors for hospitality, office, retail and residential spaces.
J. Candice Interior Architects
Chan is the owner and founder of J. Candice Interior Architects and after returning to Hong Kong in 2009 she founded the firm. Chan has received many awards such as the Golden Bund Award by Interior Design Magazine China, the Ten Outstanding Designers Award by Hong Kong Art & Design Festival, the CEO of the Year Award by Capital CEO Magazine and the Design for Asia Award by Hong Kong Design Centre. Their aim is to give drama, movement and energy to space. That means that there should be an energy between the space and the people and the dynamic interaction between these two elements is the thing that makes design exciting and different.
Jemo design
Jemo design was founded in 2010 in Shanghai. They provide various services including interior design, architecture, construction, consulting design and branding. Although Jemo design is based in Shanghai, since they are a multicultural team with members from Europe and China, they provide worldwide services. Jemo has experience of over 1000 projects in Residential and Commercial projects that includes restaurants, retail shops, bars, clubs, offices and hotels. Their projects are luxurious and high-end and.
Jiang & Associates 
Jiang & Associates or J&A is one of the biggest interior design firms in Asia and China. The headquarters are in Shenzhen and they also have offices in Hong Kong, Beijing, Shanghai, Dalian and Wuhan. They provide numerous services but the main ones are commercial complex, transportation complex, healthcare complex and Cultural Education Design. Jiang & Associates mission is "To create a paradise on earth with design". Various factors contributed to the success of this company but the main ones are creativity, respecting the client's values and treat talent with respect and fairness.
Kokaistudios
Kokaistudios is a firm of architecture and interior design found in 2000 in Venice by two Italian architects Filippo Gabbiani and Andrea Destefanis. In 2002 they changed their headquarters to Shanghai. The main aim is to "develop projects that add positively to the built environment and social fabric of the cities and countries in which they are located."
Kokaistudios expertise is numerous like urban renewal, heritage development, holistic design, branded environments, contextual perspective and public architecture.
Liquid interiors
Liquid Interiors is a Hong Kong interior design firm founded by Rowena Gonzales that creates sustainable interior design projects. Liquid Interiors believes that home is the client's sanctuary, a place to relax, rejuvenate and make memories. Therefore, for every project, they design each home according to the client's preferences and adjust the space to make the client feel good and relaxed. During projects, they give equal priority to the concept and styling. Their mission is to create healthy homes built in harmony with the environment.
More of the top best interior designers from China
Neri&Hu China
Neri&Hu is an architectural design studio based in Shanghai and founded in 2004 by Lyndon Neri and Rossana Hu. Apart from architecture, they also work in interior design, installation, furniture, product, branding and graphic projects. Neri&Hu have been recognized by several prestigious international awards in the fields of architecture, interior design, product and graphic design. They put a lot of research before doing their projects and the dynamic interaction of experience, details, materials, forms, and lights are very important elements during the work process.
Nong Studio
NONG STUDIO is a Shanghai-based architectural design studio that focuses on commercial, residential and hospitality projects. Their team is composed of architects and designers from all over the world with a different educational background full of passion for creating unique projects. They have an eclectic style and because they studied abroad, both have a unique vision where they combine cultural context with modern design language. Their philosophy is to create a balance between art and design that can withstand time.
Paring Onions
Paring Onions is a design studio and the name itself comes from their philosophy "throughout our development, there is a process of elimination,  paring back initial thoughts right to the core, where only essential retains. metaphorically represented by multiple layers in an allium cepa, also known as onion"
Paring Onions has one office in Australia, Sydney and two offices in China namely the Shanghai office and the Hong Kong head office. They focus mainly on interiors especially hospitality, retail, commercial and residential and also visual identity and objects.
Peggy Bels
Peggy Bels was born in France and moved to Hong Kong in 2008 and the same year, she oped her studio, Peggy Bels interior design. She is one of the key influencers in the interior design industry in Hong Kong. With a lot of experience, she already has her own style, contemporary minimalist designs with warm interiors. All her projects have one thing in common: a warm, grey palette, with strong brights elements to give life to space.
Richards Basmajian
Richards Basmajian is a firm created by two architects, David Richards and Peter Basmajian. With a team of more than 50 people, they offer a full range of design and project management services. They receive new challenges and treat each project as a unique set of problems to be solved. Their office is located in Hong Kong, however, they carry out projects outside Hong Kong and have completed work in most of the countries around the Asia-Pacific area.
Ricky Wong Designers
Founded in 1996, by Mr. Huang Zhida, Ricky Wong Designers is an internationally renowned interior design company. Headquartered in Hong Kong, in Shenzhen, Xi'an, Beijing has set up a branch. With international elite designers, the design team provides professional and high-quality design services for customers around the world.The design areas include high-end residential, hotels, clubhouses, hardcover standard, business centers, and provide professional service to customers cutting-edge designs.
Shenzhen Matrix Interior Design
Matrix Design is a design brand established in 2010 to provide high-end design services. Headquartered in Shenzhen, it has design centres in Beijing, Shanghai and Chengdu. After nearly 10 years of development, Matrix Design has grown into a Chinese design brand with industry influence and contemporary representativeness. Under the premise of "returning to the East" as the team mission, it strives to realize the design value-added of environmental, social, cultural and economic benefits, solve and improve the living environment, and become the most faithful practitioner of "realizing people's yearning for a better life".
Steve Leung Design Group
Steve Leung is an award-winning architect and interior designer who, from his endless creativity and unique vision of design, quickly built his own interior design firm, now awarded with worldwide design and corporate awards. Their architectural and interior design projects range from property show flats, luxury private residences, sales offices, club houses, hotels, serviced apartments, restaurants and bars, retails, shopping malls, offices, homes for the aged, schools, medical and healthcare etc. They also collaborate with international brands for product designs including furniture, bathrooms, kitchens, lighting, home accessories and furnishing etc.
Tianwen Sun
SHANGHAI Hip-pop Architectural Decoration Design co. Ltd is a design company with the concept of rationality and innovation. It provides creative solutions to problems in commercial space design for clients in the fields of large hotels, boutique hotels, high-end hotels, clubs, offices, and so on. Stylish and simplicity, are the company's philosophies, such as challenging the boundaries of design. Sun Tianwen is the chief designer of the company.  The designer plays with space, light, and colour to trick the eye and influence emotions, and his passions lays in the artistic conception and atmosphere that is created in the space.
---
See also: Top Interior Designers From Berlin
---
If you enjoyed this article about Inspirational – Top Interior Designers From China – related matters, then feel free to find more interior design inspirations on our Pinterest boards and Instagram page.