The Most Luxurious Coachella Airbnbs – After being cancelled in 2020 and 2021 due to the pandemic, the Coachella Festival came back this past weekend and will be happening until next Sunday, April 24. Today The Most Expensive Homes blog presents you The Most Luxurious Coachella Airbnbs. Take a look at these amazing houses in California!
---
See also: The Most Expensive Cities In The World When It Comes To Airbnbs
---
Cavallo Ranch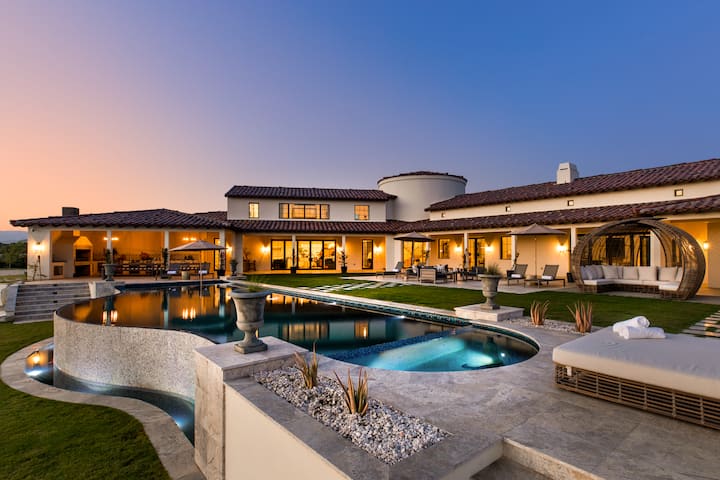 This Coachella Valley ranch has everything someone can dream of: 8 bedrooms and bathrooms, an amazing outdoor area with an infinity pool, tennis, basketball and volleyball courts and a lake! Inspired by the love of polo, the Cavallo Ranch provides a luxury experience for those who stay there.
---
See also: This Private And Gorgeous Bel Air Villa Is A Mediterranean Masterpiece
---
Mirabella Villa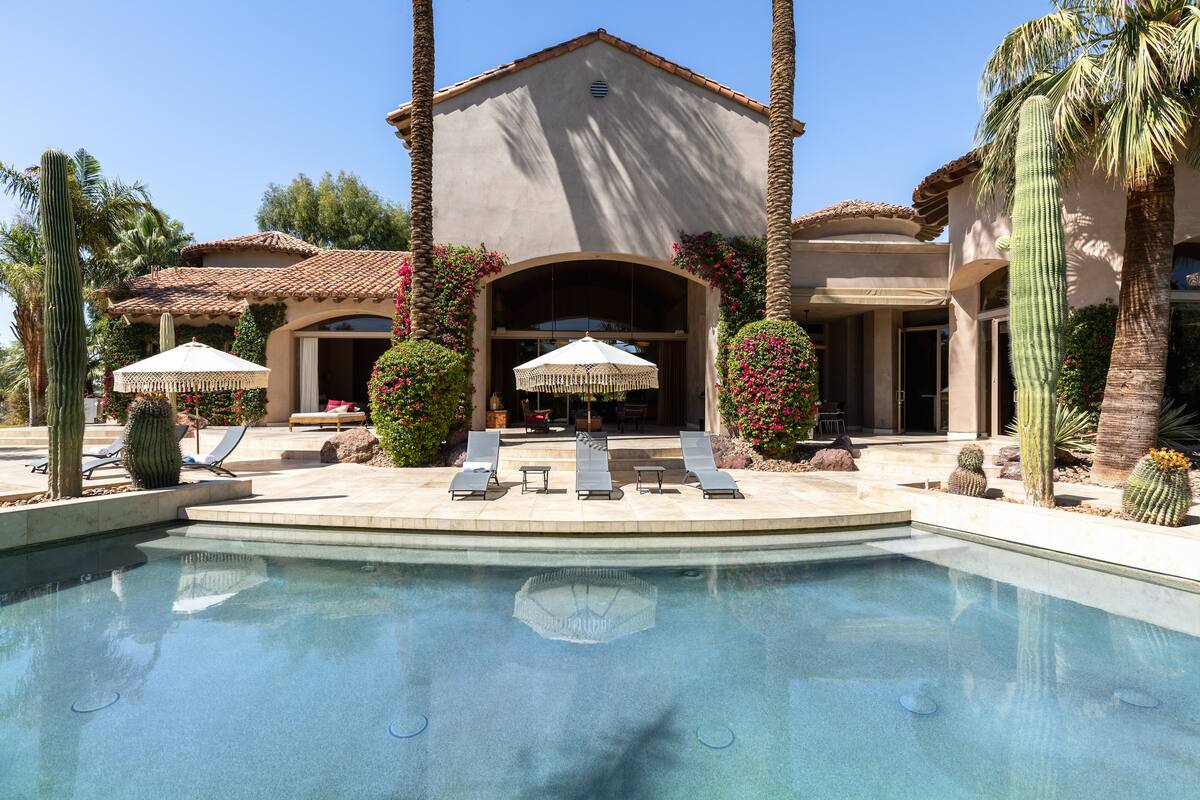 An equestrian ranch just outside La Quinta's Old Town, with a saltwater pool and private lagoon, perfect for gathering friends during Coachella weekend. The mediterranean inspired decor of the interior and the colourful walls make this luxurious estate fit perfectly with the surrounding area of the desert.
Editor's choice:
---
See also: Be Inspired By Exquisite Pools To Improve Your Outdoor Living!
---
Mesquite38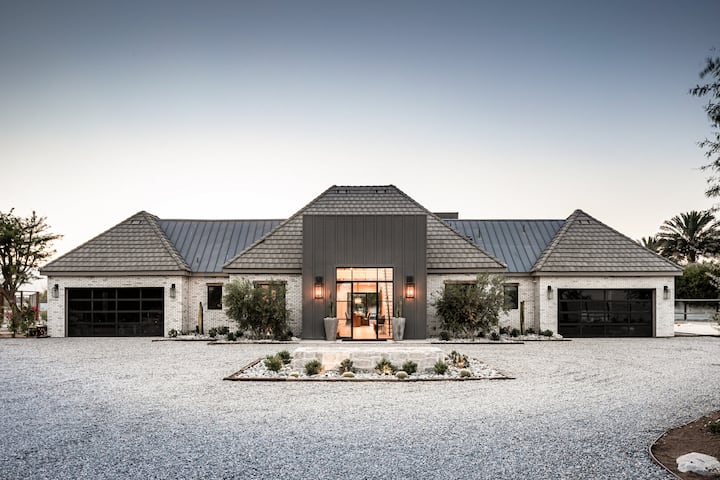 Located close to Santa Rosa and the San Jacinto Mountains, this modern desert villa has 5 bedrooms in the main house and 3 more in the guest house. With pool, barbecue area, hot tub and volleyball court, Mesquite 38 is the perfect retreat during festival season. It is a beautiful house with bohemian decoration, elevated by the more industrial details that can be found everywhere.
PGA West Norman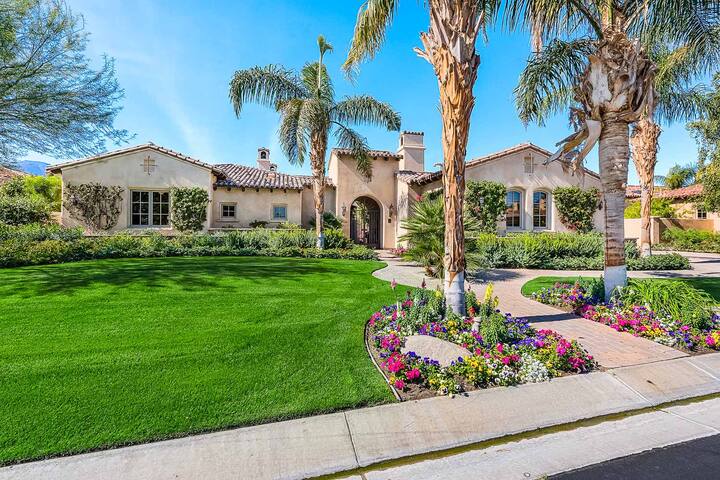 PGA West Norman combines Old World influences with classic Southwestern style, creating the perfect house for a weekend in the desert. This amazing villa has both luxury indoor and outdoor areas, with beamed ceilings that remind us of typical Tuscan estates. Besides being located close to the Coachella festival grounds, PGA West Norman villa is also close to Indian Wells, Palm Springs and the Joshua Tree National Park.
---
See also: Magnificent Outdoor Projects From Top Interior Designers
---
Clubhouse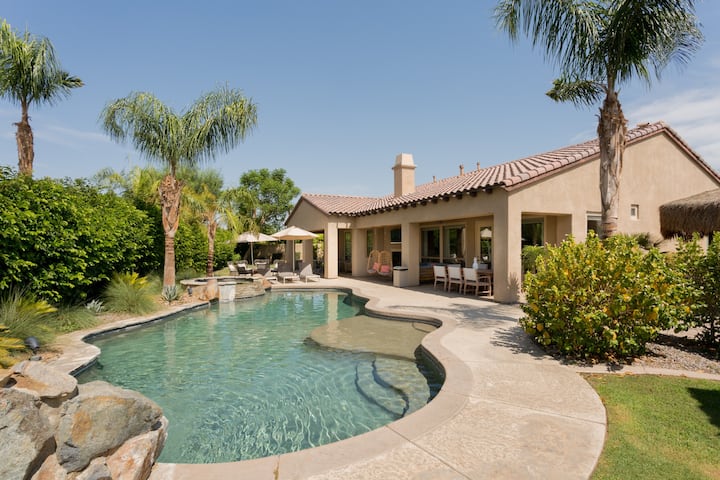 The Clubhouse is a resort-style villa located near the Coachella Festival grounds. With a mid-century inspired decor, this house is a breeze of fresh air in the middle of the desert. It offers its guests a swimming pool and hot tub, ping pong table, a cabana-style alfresco kitchen and a bar. Inside, the 4 bedrooms accommodate 12 people. It is the perfect house for the younger festival lovers.
Editor's choice:
---
If you enjoyed this article about The Most Luxurious Coachella Airbnbs or other interior design-related matters, then feel free to find more interior design inspirations on our Pinterest boards and Instagram page.