7 Luxurious Dining Rooms To Admire With Carlyle Designs – Carlyle Designs has become synonymous with the designer's luxurious aesthetic as well as his meticulous attention to detail. An eclectic mix of elegant, clean lines and sleek, monochrome schemes with pops of rich color, bespoke bronze, and gold detailing mixed with antique pieces. In today's article, The Most Expensive Homes Blog will showcase a plethora of exquisite dining rooms that you will absolutely love.
See also: 10 Ideas For A Modern Luxury Dining Room
Marvel At These Delightful Dining Designs By Carlyle Designs
Carlyle Designs approaches its interior design projects in a more contemporary manner. This dining room is the perfect representation of the fine art that this wonderful interior design company merged with some unique decoration.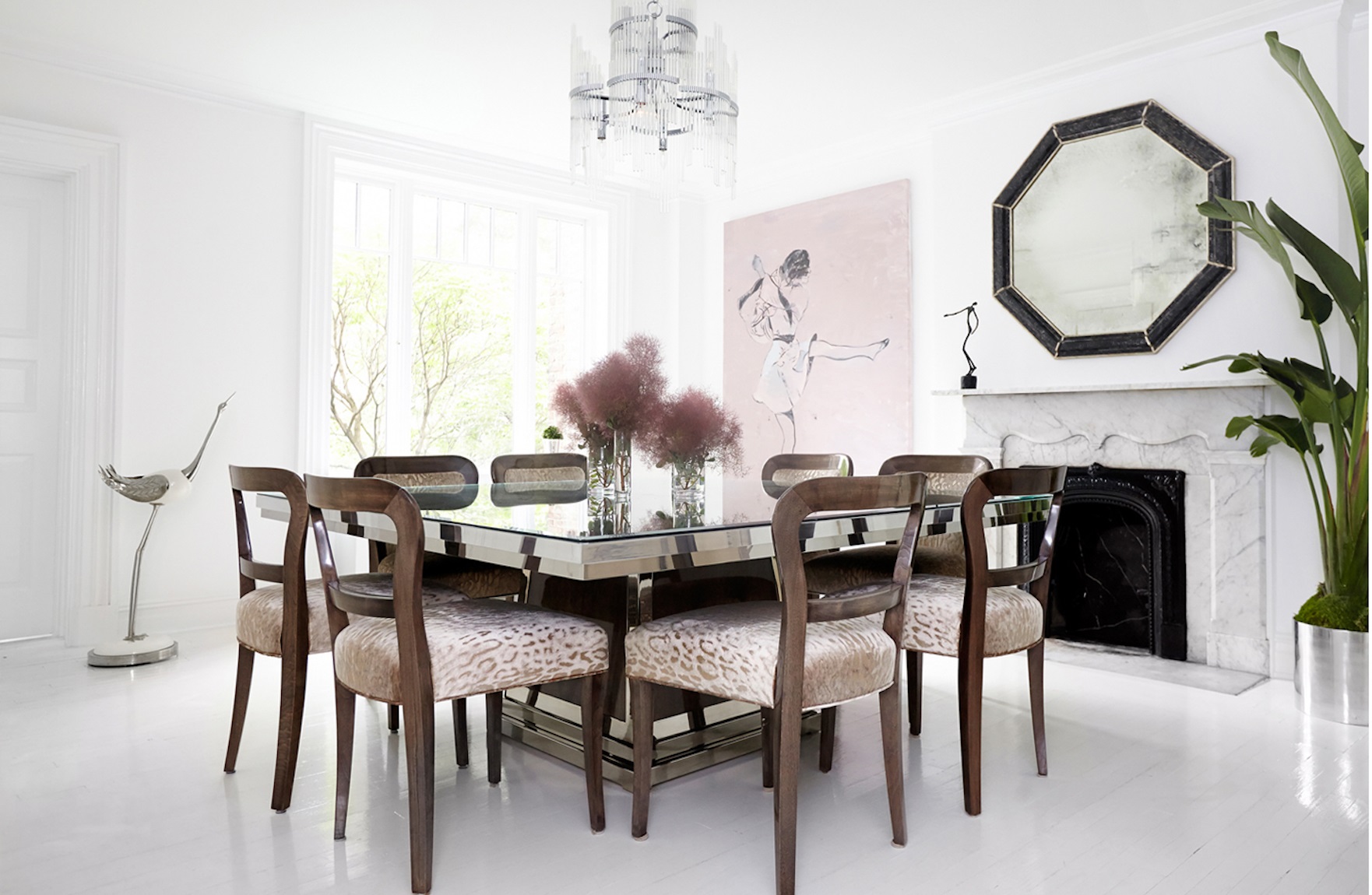 As vast and versatile Carlyle designs can be, their brilliance and abilities to create a clean-looking ambiance with a soothing feel are simply mesmerizing.
See also: Modern Kitchen Design – Have A Taste Of Luxury With Luxxu
If You Enjoyed These Gorgeous Living Rooms
Have A Glimpse At Some Luxurious Dining Rooms By Luxxu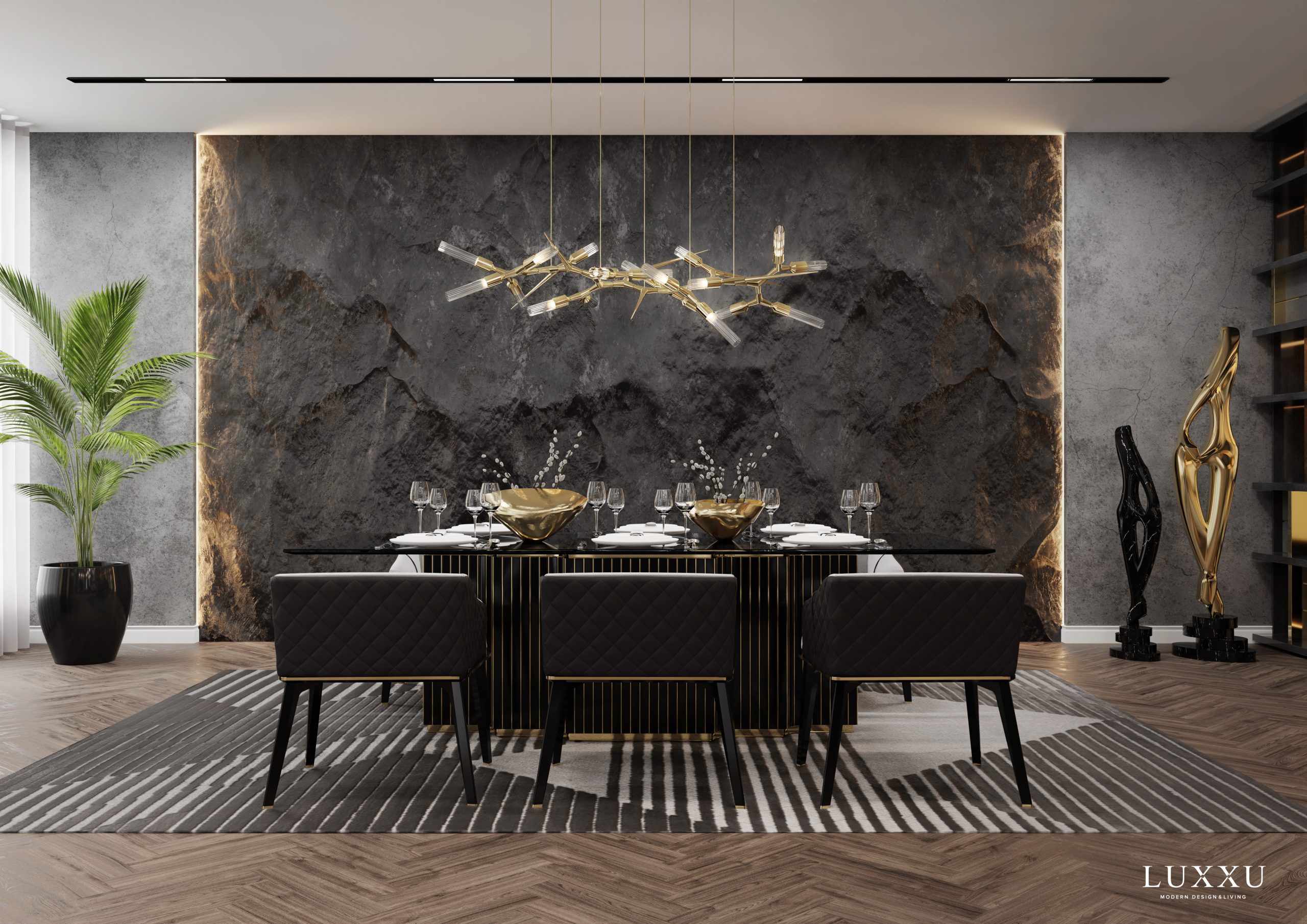 The walls of this Mont Blanc dining area have a roughed aspect due to the use of schist, which contrasts beautifully with the oak flooring.
The Bellagio dining table is the ideal centerpiece, with a robust frame constructed of metal, oak, and marble with a rectangular glass top. This setting is further improved with dining chairs that take elegance and comfort to a whole new level, with gray leather and velvet encasings and polished brass embellishments.
Pour yourself a drink in this luxury bar elegantly decorated. Discover these stunning bar stools and exquisite chandeliers in the luxurious selection that Luxxu Modern Desing and Living creates.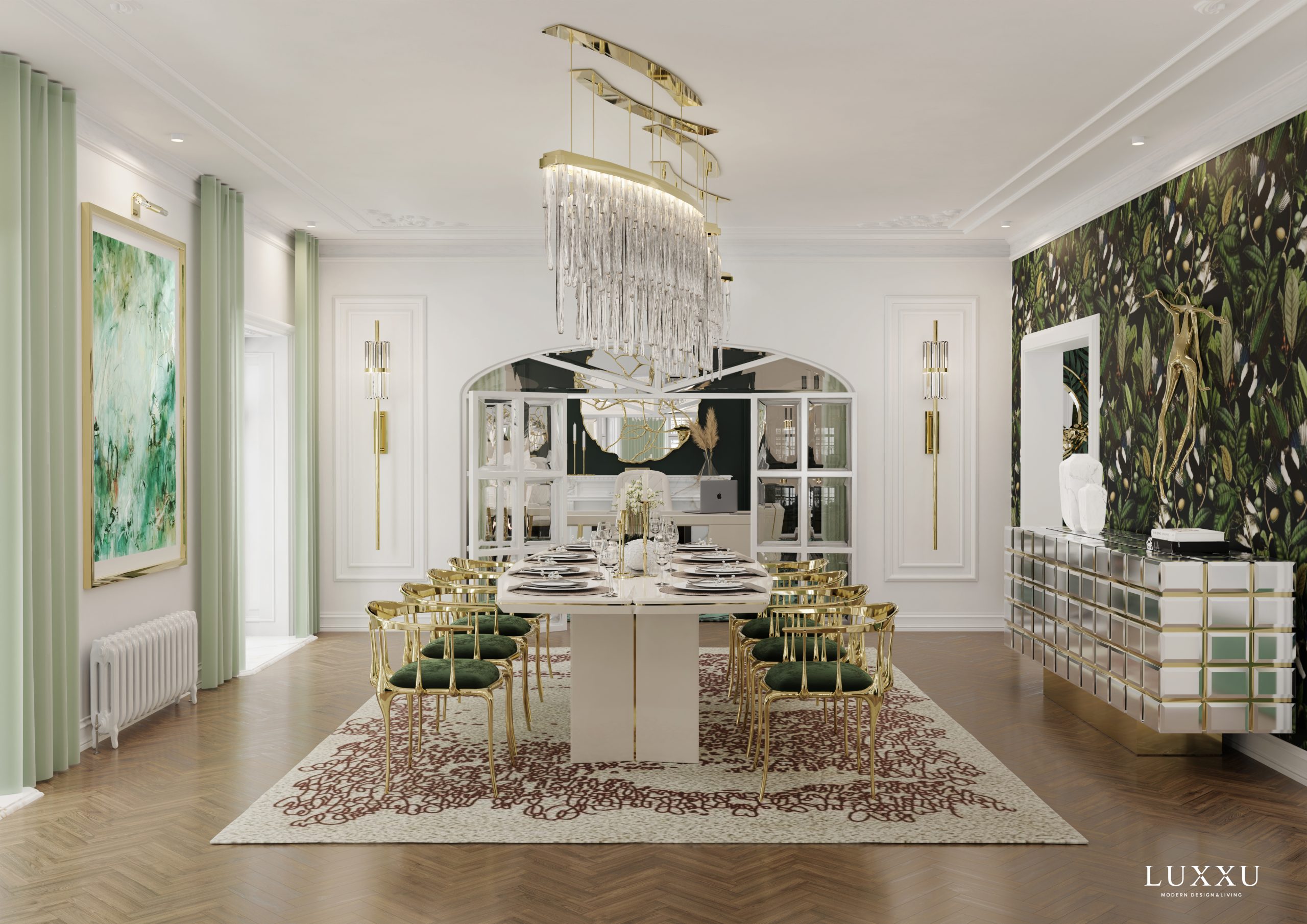 This area has a very French taste, with classic and antique-looking objects ranging from baroque to rococo, notably from the Louis XV period. The natural theme continues on the walls with a piece of fresh modern cloth that pairs wonderfully with the antique-looking No11 chairs by Boca do Lobo.
See also: Kitchen And Dining Room Inspirations For An Unique Decoration
In Need Of More Inspiration?
Discover These Amazing Dining Rooms By Other Luxury Brands
The dining and kitchen areas have plenty of space, making them ideal for gathering with family and friends. The Pietra Nero Marquina Marble Dining Table seats 8 people and is ideal for large occasions, making it the focal point of celebrations.
The Botti Suspension Lamp, which illuminates the whole environment, is the ideal topic of conversation for festive events.
The Marco dining chair by Essential Home, together with the set of six Soleil Green Velvet dining chairs, takes the lead in the modern design component.
See also: 5 Gorgeous Dining Room Design Trends That You Simply Can Not Miss 
If you enjoyed this article about 7 Luxurious Dining Rooms To Admire With Carlyle Designs or other interior design-related matters, then feel free to find more interior design inspirations on our Pinterest boards and Instagram page.