Bring Luxury To The Table: Iconic Pieces For Modern Dining Rooms – LUXXU's most recognisable pieces, from elegant dining chairs to the finest dining tables, are included in the most special dining room sets. Find the most eye-catching design accents for your dining room in this new article by The Most Expensive Homes blog, dedicated to dining room decor!
---
See also: Le Grand Penthouse in Abu Dhabi 
---
Bring Luxury To The Table
Iconic Pieces For Modern Dining Rooms
Clean And Geometric Lines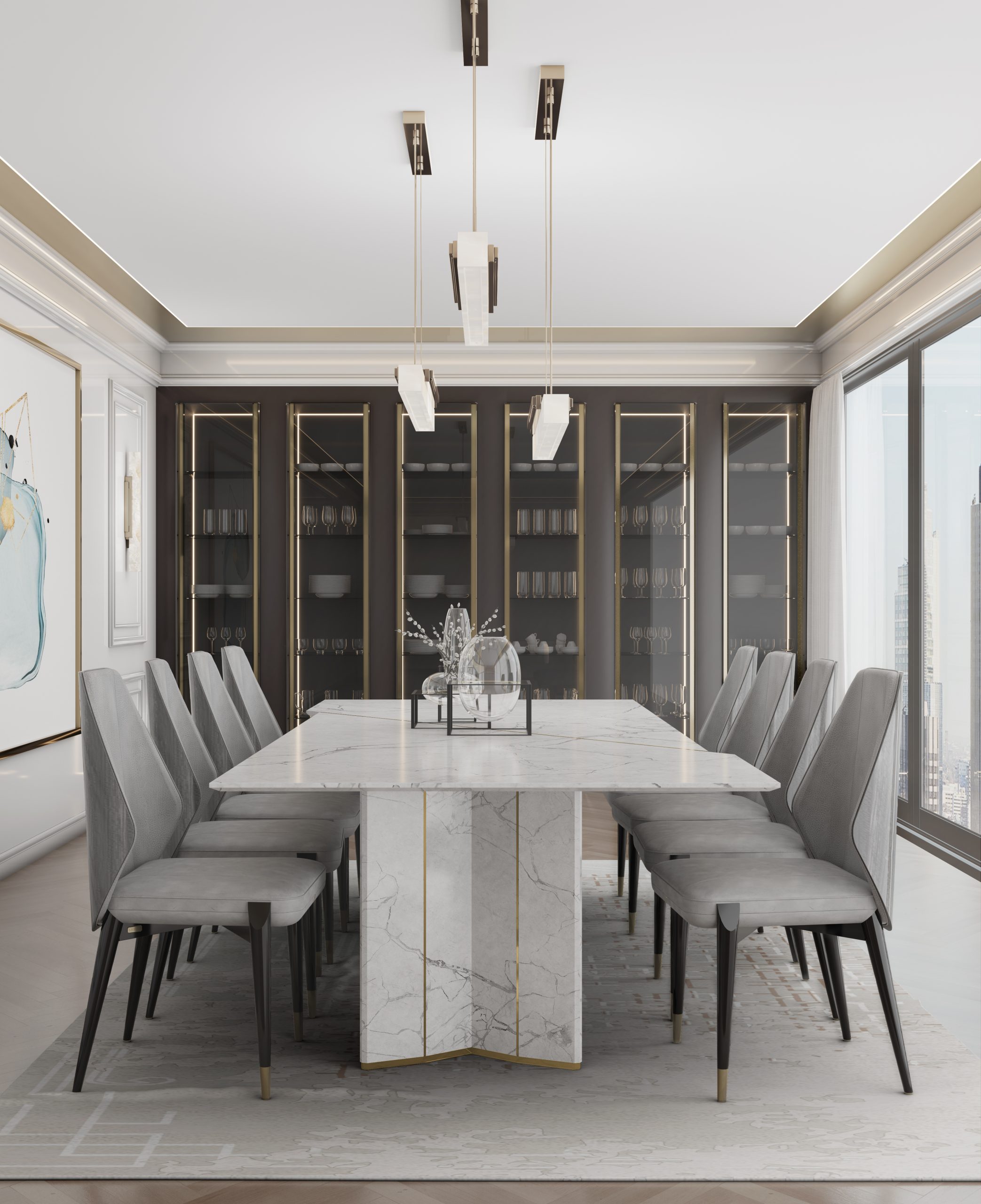 A dining room that mixes pieces of the cleanest design. Algerone is an imposing rectangular dining table, inspired by sleek architectural elements. This classic piece showcases the strength and classic nature of Statuario marble and matches perfectly with the Algerone Dining Chairs, designed as neutral elements for any sophisticated dining room area. The look is complete with the beautiful and minimalistic Skyline Suspension.
Get the look:
Opulence At Its Best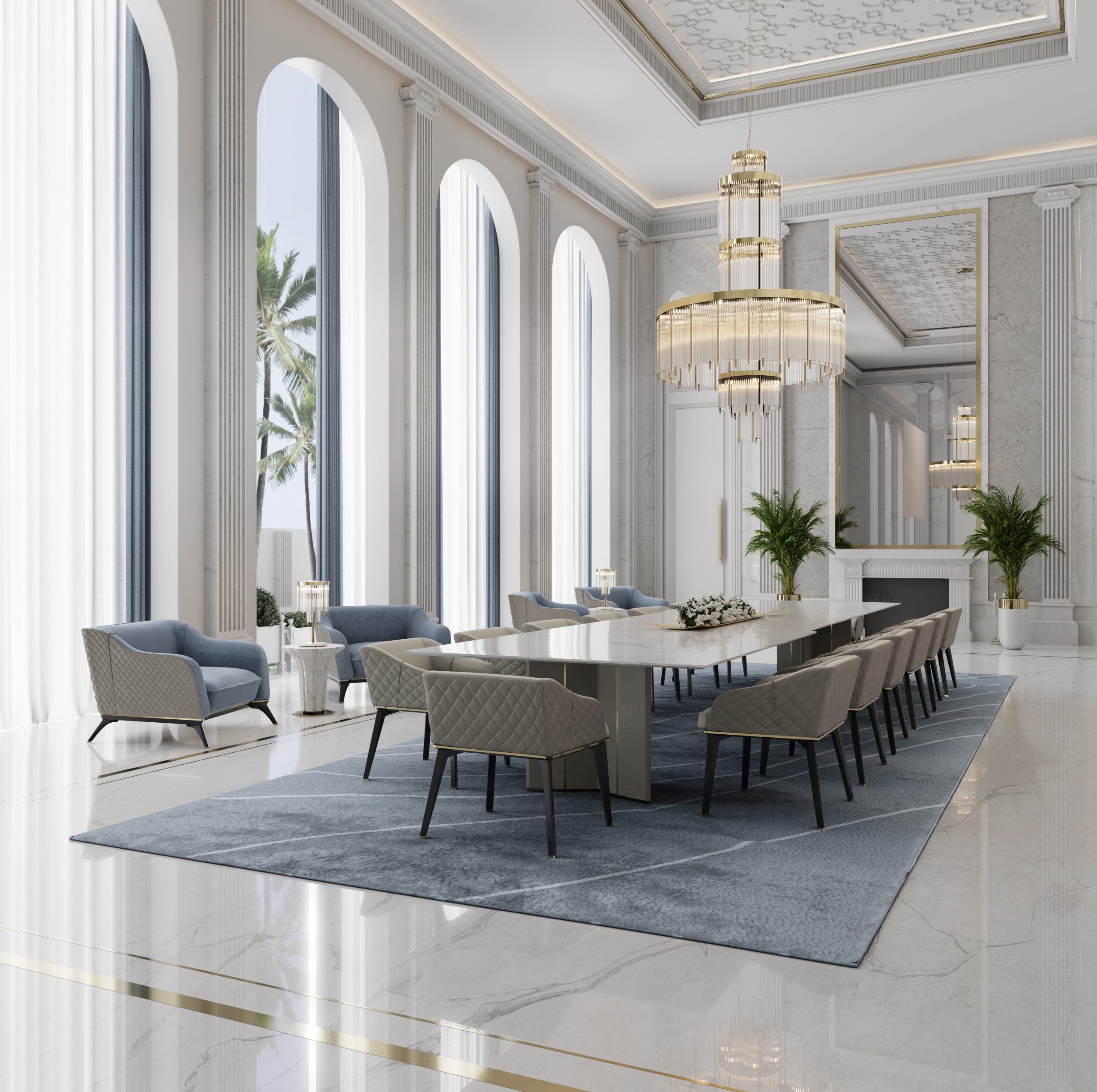 Inspired by the imponent and robust structure of Lighthouses, Pharo Chandelier represents the rupture of the darkness with an immense, bright, and luxurious shine! Combined with the stunning Saboteur Dining chairs, made with the finest materials like velvet and brass, it creates the most opulent setting for a modern dining room.
Editor's choice:
This dining room designed by Nada Shehab combines the iconic Charla Dining Chairs with the beautiful Algerone Dining Table, a new concept of design by LUXXU. A splendid and stylish design with boundless elegance is the best way to describe this whole project.
Get the look:
---
Cosmopolitan Elegance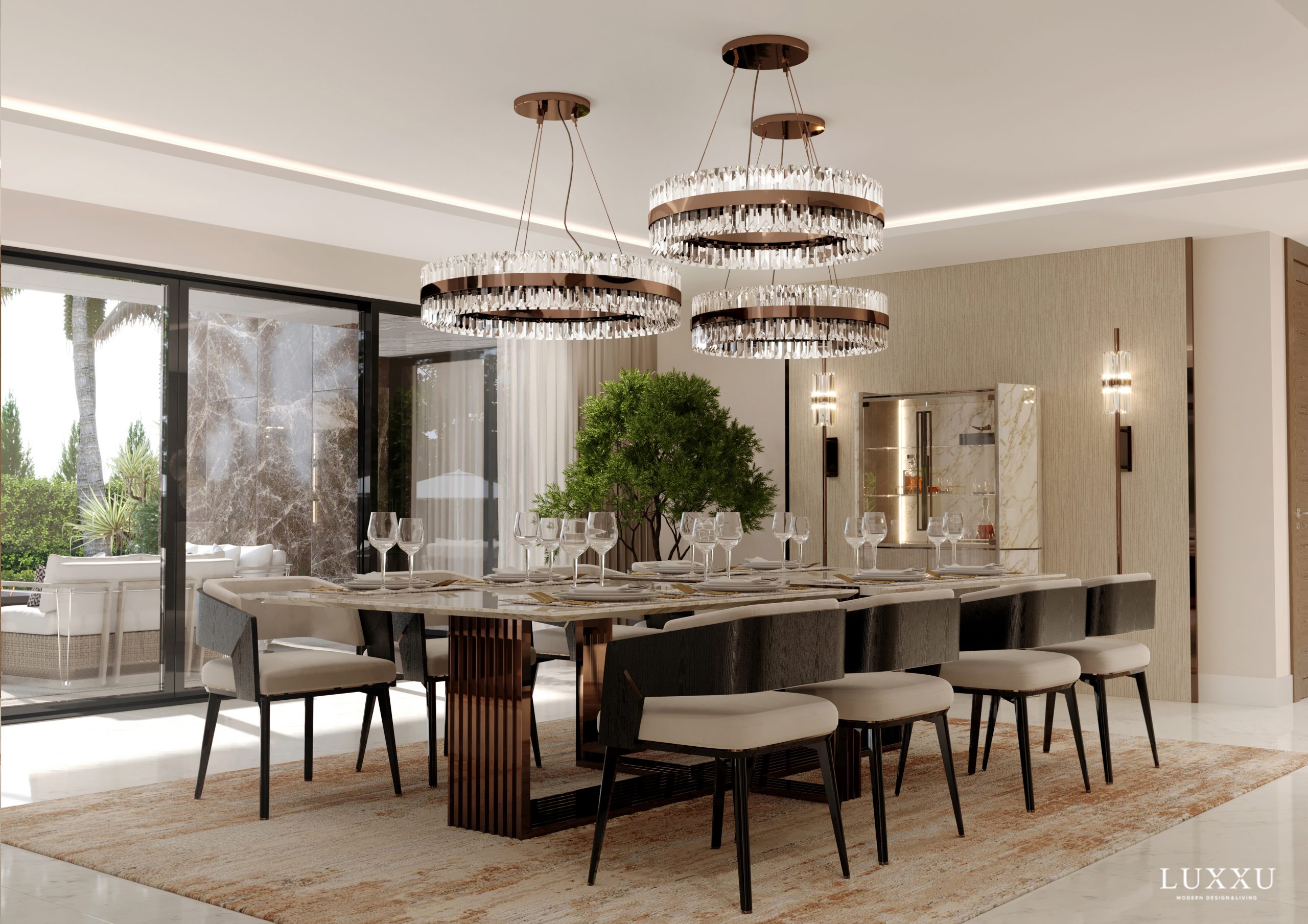 The elegant and sublime lines of the Liberty family are now encompassed in the Liberty Slim Suspension. Its complexity and richness blend harmoniously and is perfect for the ones who love the attention given to detail. The Vertigo Dining Table brings a cosmopolitan and modern touch to the living room and the final touch comes in the shape of the Galea II Dining Chair.
Get the look: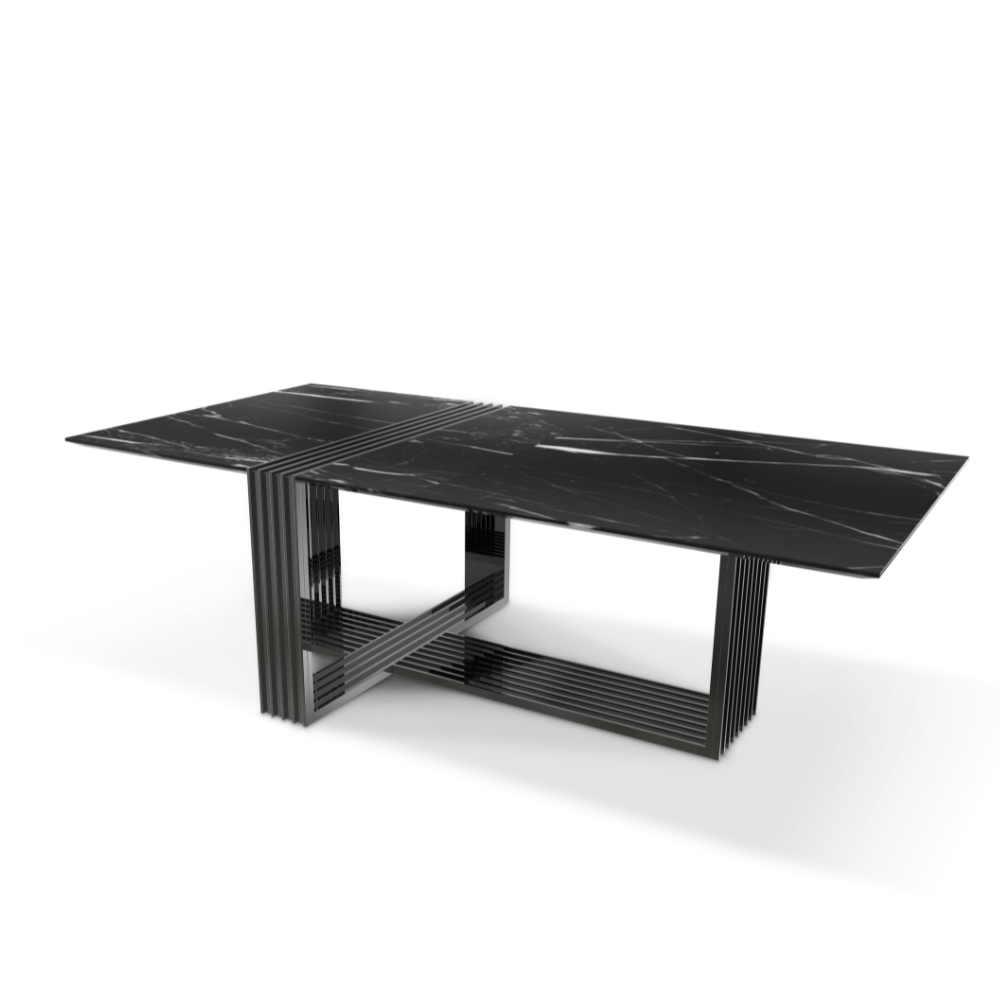 Delicate Elegance
The Beyond Dining Table has distinctive details that make a delicate adjustment between, the best hand-worked wood with touches of brass and the warm and golden tones on its polished surface. Paired with sublime decor elements such as the Darian Black Mirror, made from materials like black lacquer and brass, the result couldn't be anything different than perfect harmony.
Get the look:
Cozy Charm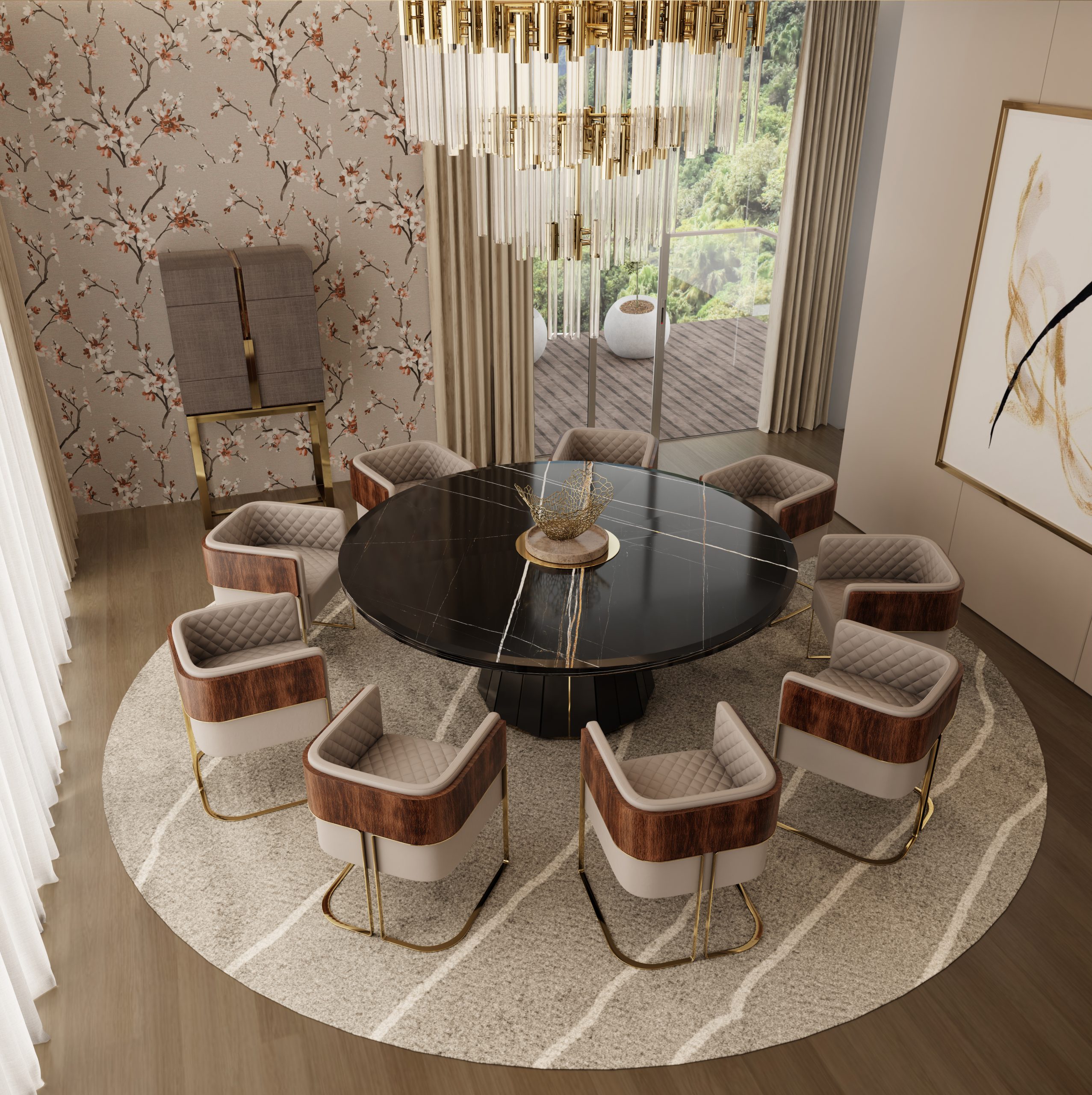 Featuring a uniquely shaped backrest, Nura Dining Chair is the ultimate expression of cozy luxury. The stunning handcraft Darian Round Table is made of round smoked glass placed on top of a wooden structure in black lacquer touched by gold-plated brass bars. Together they become the epitome of modern and comfortable design.
Get the look: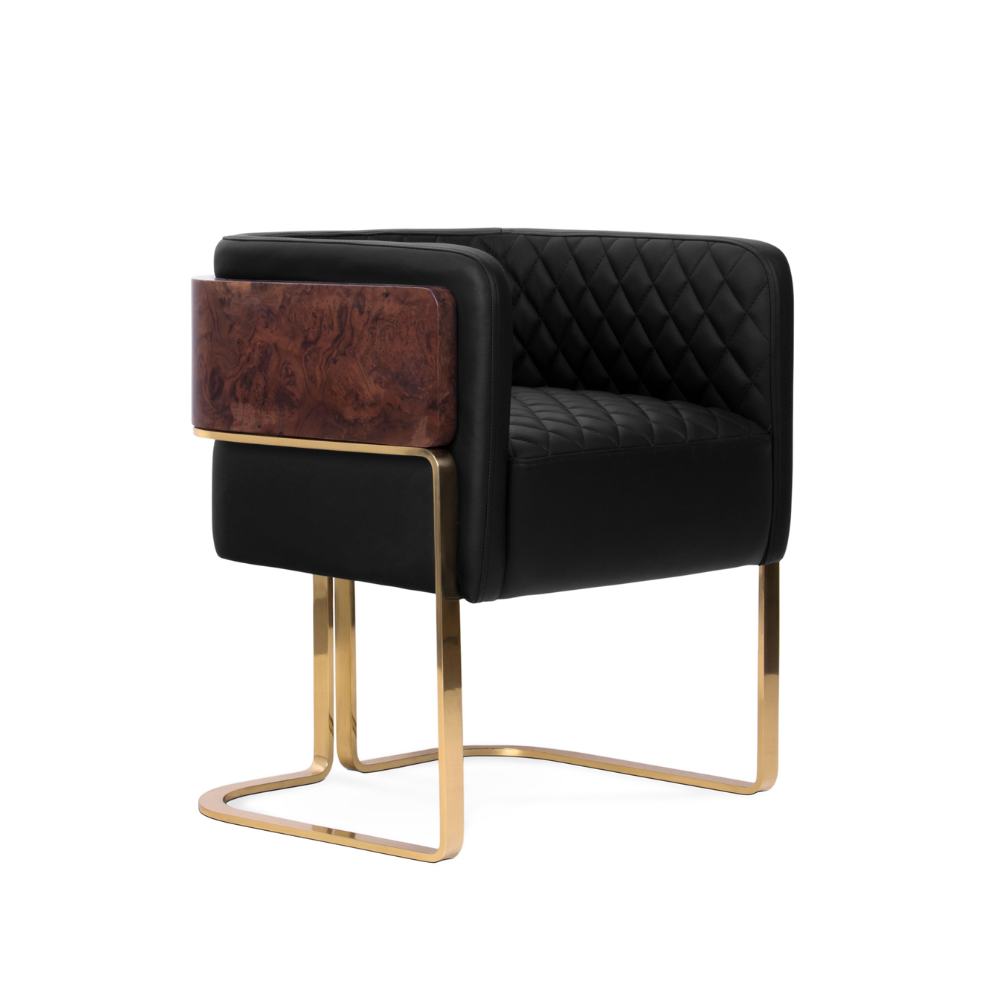 ---
See also: 
---
If you enjoyed this article regarding Bring Luxury To The Table: Iconic Pieces For Modern Dining Rooms then make sure to check out our socials to find news, inspirations, and more interior design ideas: Pinterest | Facebook | Instagram.