Bedroom Designs To Inspire Your Next Projects – The mastery behind a captivating and comfortable bedroom décor is something that demands great balance and a very sharp eye for interior design. In today's article, Most Expensive Homes will give a showcase of some of the best bedroom decorations that will leave you speechless as such stunning inspirations!

Bedroom Designs For Your Next Projects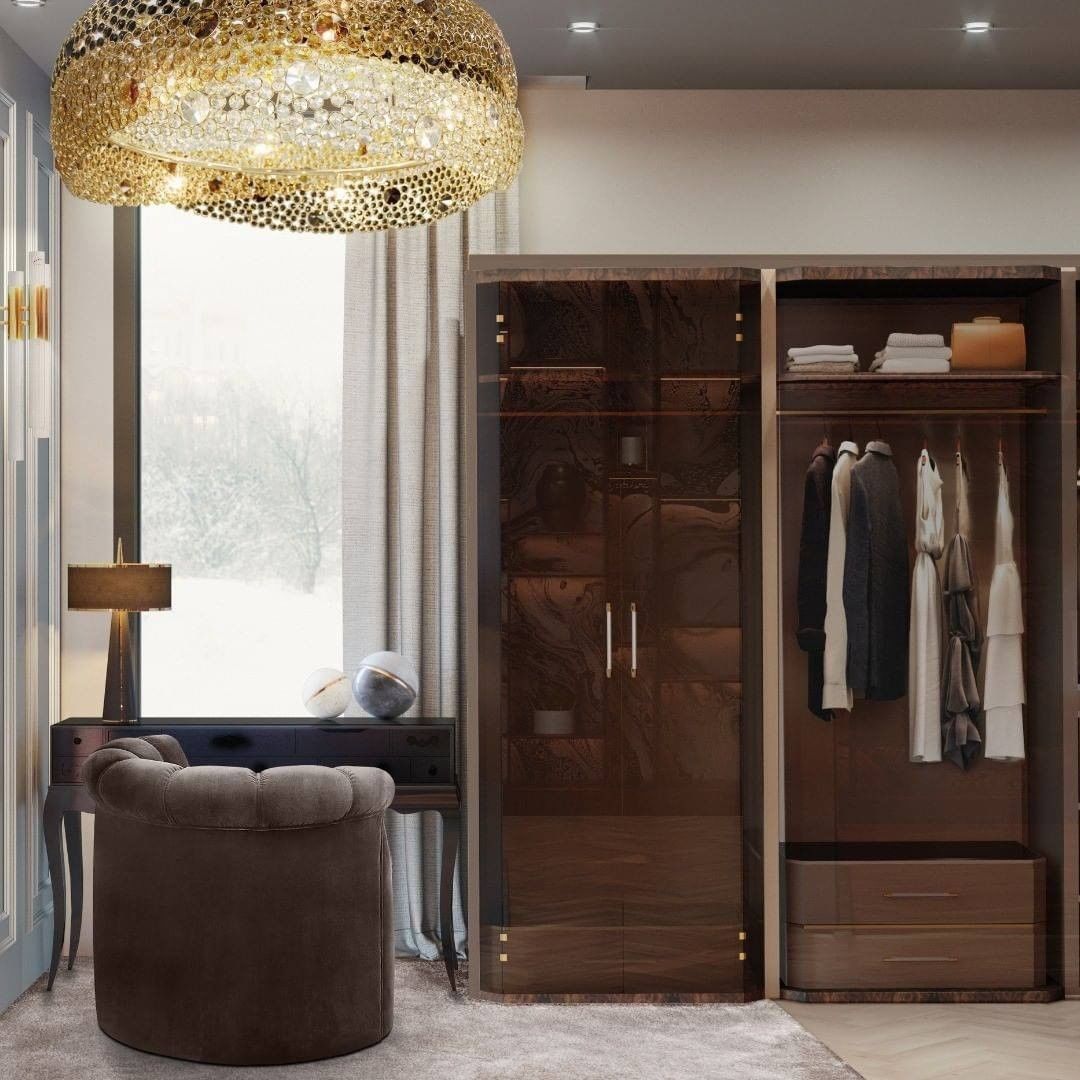 Waltz is an extremely simple drawer handle that harkens back to the art deco era, constantly assigning value and use to every design.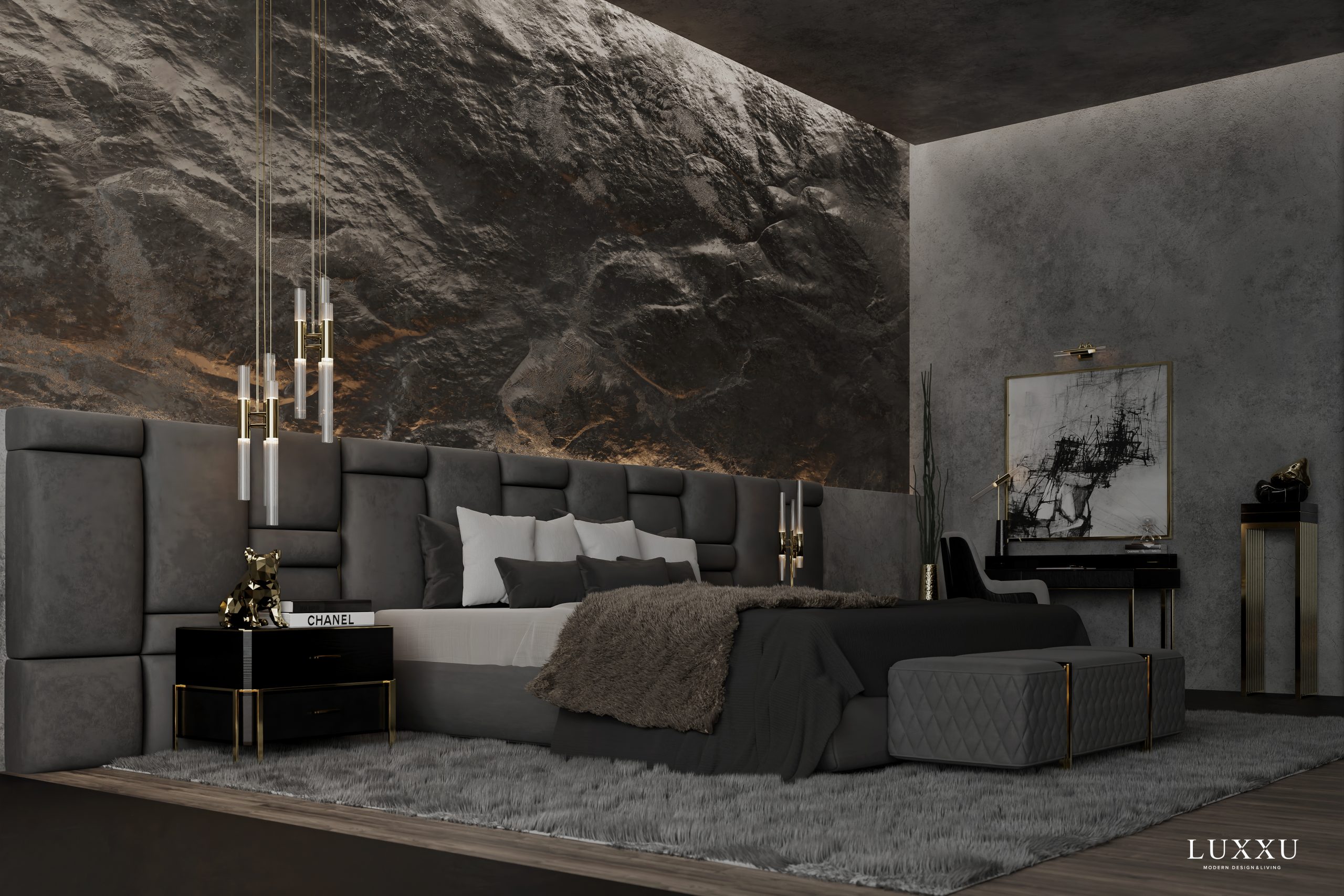 Putting together a monochromatic bedroom isn't an easy task, especially when we're talking about all-grey walls and design pieces. The trick is to mix different textures and materials. The most suitable lighting fixture will emphasize volumes and shapes adding contrast and depth to the room.
Get The Look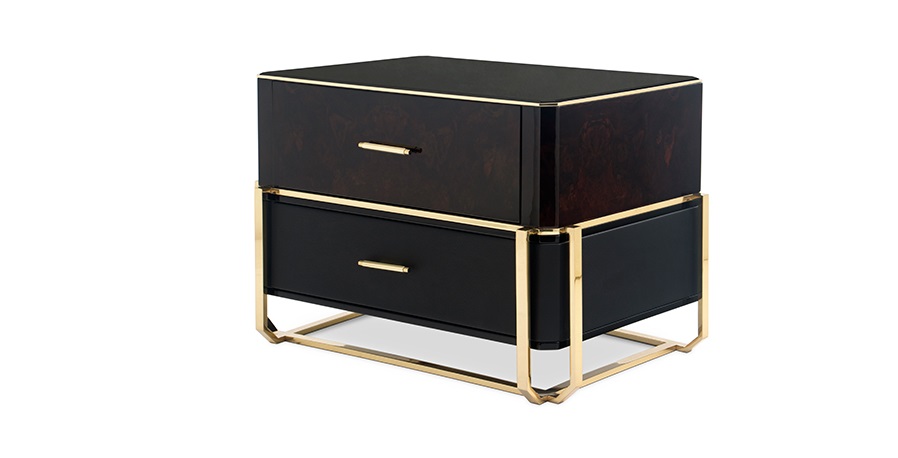 See also: Living Room Design – An Industrial And Stylish Ambiance By Luxxu
See also: Modern Bedroom Design – Contemporary Comfort In The Big Apple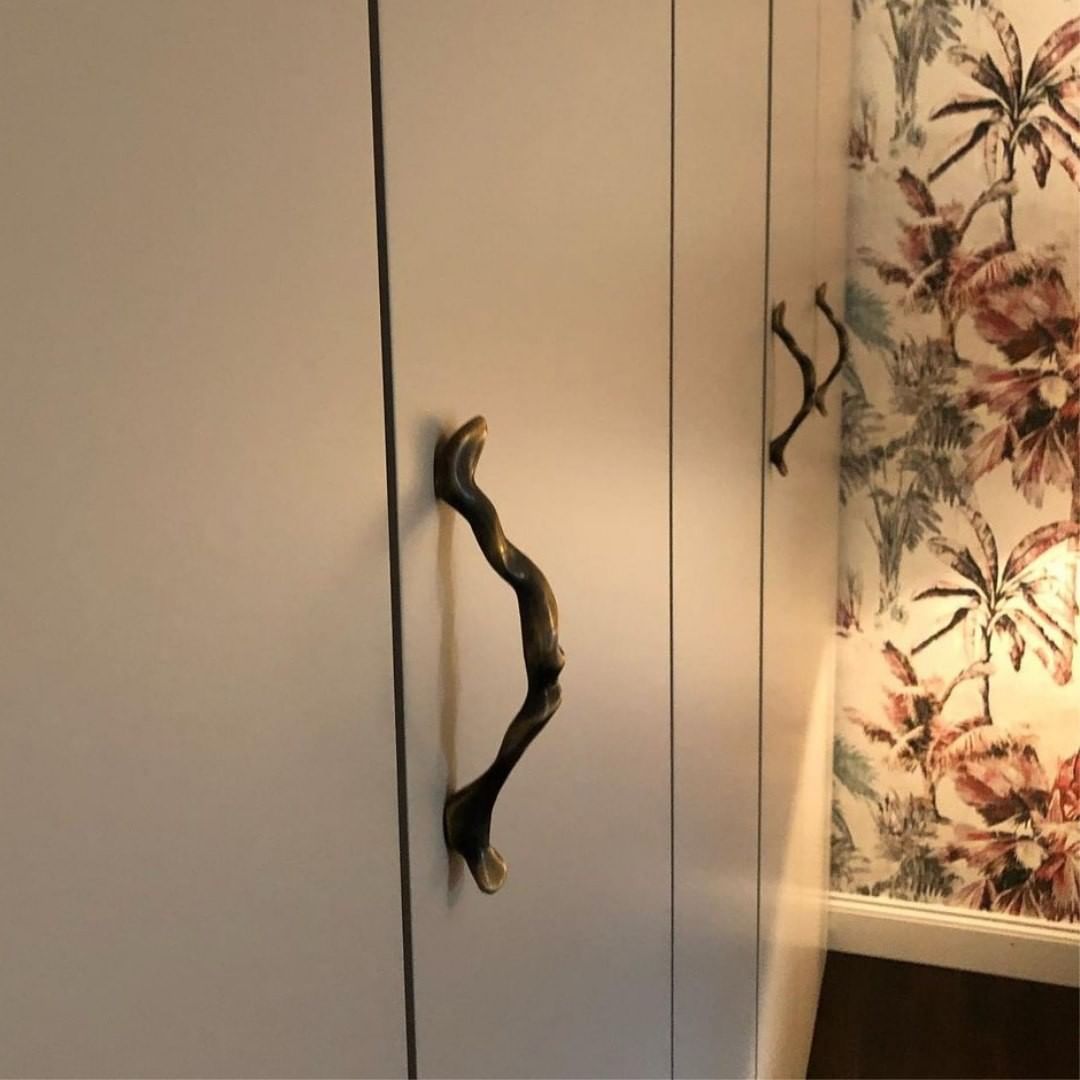 We are loving how our Nouveau door pull looks in this design by Interior Showroom Valencia! On a scale from 1 to 10, how much do you love this piece?

Are you enjoying these bedroom designs? Guess what?

We have more for you!
Draycott Pendant by LUXXU is an elegant and luxurious solution for bedside lighting. Its cylindrical structure and size create the right balance between functionality, comfort, and the statement factor.
Editor's Choice
Image courtesy of Kelly Hoppen
A modern bedroom with soft nude tones is always an elegant idea. Elements like luxurious lighting create a unique ambiance creating a contrast in the middle of the soft colors and nudes.
Marble is such a unique element for an exquisite decoration. The stunning combination of the marble ambiance with wood elements creates outstanding bedroom decor.
See also: Prisma
Resembling a freshly cracked stone, the Lapiaz nightstand, by Boca do Lobo, boasts a unique golden interior, capable of filling any room with energy and life. This compelling design piece features unique details achieved through the skill of talented artisans, ensuring that it stands out in any master bedroom setting.
See also: Charla Chaise Longue
We also have a kids bedroom design
The little mermaid bed was designed by Circu, and it's a shell-shaped bed. Shells are meant to protect little pearls, to protect them from mother nature. This princess bed will also protect your little girl, and help her to dream and become an undersea princess.
See also: Luxury Thrones – Discover Luxxu´s Refined Armchairs
In this example Symphony Nightstand (Boca do Lobo) is crowned by the gorgeous and contemporary Delightfull's Turner table lamp! Inspired by Tina Turner's dance moves it has an art deco shape with the possibility of rotating its arcs into the desired position so that you can create your favorite composition at any time.
If you enjoyed this article regarding Bedroom Designs To Inspire Your Next Projects, then make sure to check out our socials to find news, inspirations, and more interior design ideas: Pinterest | Facebook | Instagram.