Most Stunning Office Decor Ideas

⇒ 
Refresh your office design in a luxurious way and create a stunning space with the best furniture and lighting. Decorate this area with elegance and the most exquisite decorative items. Today's
article will show you some great ideas for creating a unique interior design that will make your office design exclusive.
Most stunning office Decor Ideas
This
office design
was conceived by 
DD Interior Studio
 and highlights a more feminine ambiance, with blush-colored walls and curtains accompanied by modern furnishings. The light blue rug adds a touch of color to the room and maintains the Anglo-Saxon decorations and matches seamlessly with the golden tones of the 
Skyline door pull
.  

See also: Waltz Desk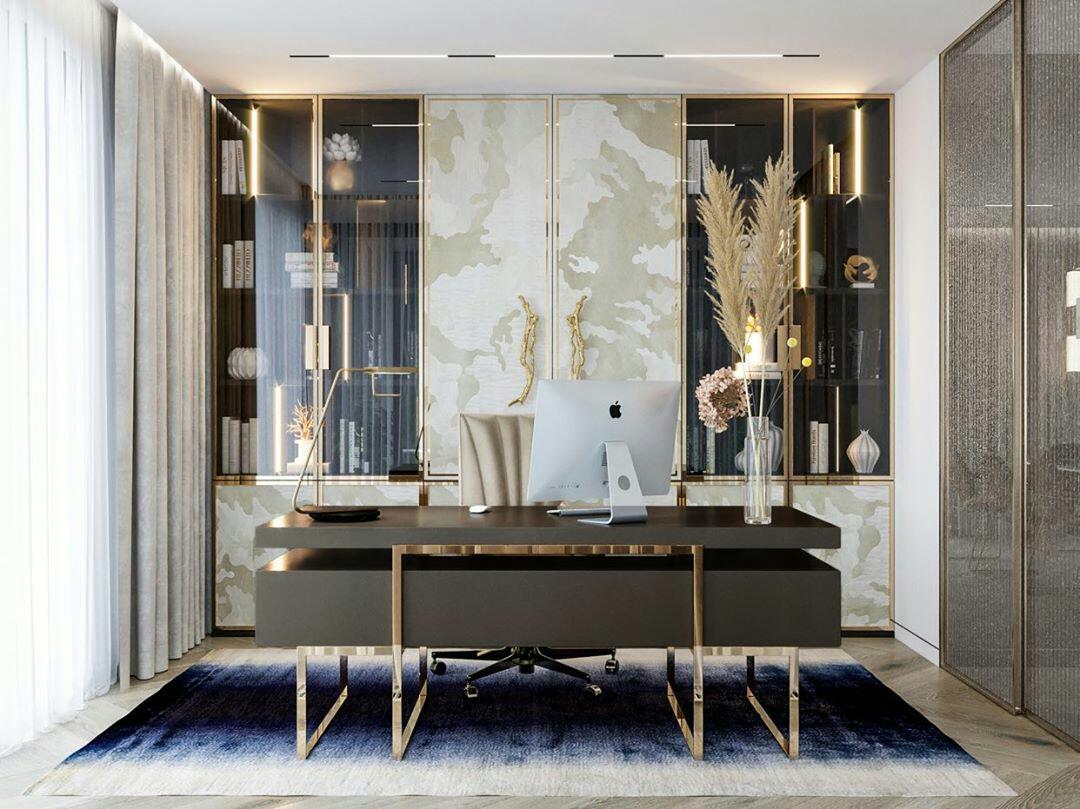 This astounding home office design belongs to the dynamic duo of fashion designers, Lee Bloor and Matthew Lucian (Lavish Alice). Highly curated with sublime and bespoke details, this decor beautifully merges functionality. It features designs from brands such as The Rug Company, The Sofa, and Chair Company, Rimadesio, and
PullCast.
The jewelry hardware shown in this office is the
Flow door pull
, an invigorating piece with an organic and fluid shape that decodes sophistication and personality.
More Stunning Office Decor Ideas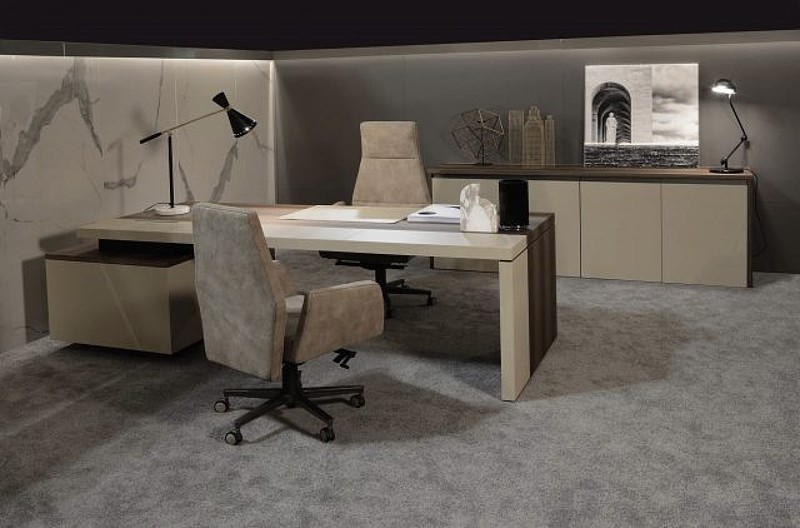 Our life has changed in 2020 due to the pandemic crisis. The home office has become of the most common expressions nowadays, and our house needs to be prepared for several purposes. Having a luxurious yet functional home office will keep you sharp to do the daily tasks!
See Also: Living Room Design – A Bohemian And Chic Décor By Luxxu


Astonishing office design with a perfect combination of neutral colors creates a functional and peaceful space with great natural light.
Most Stunning Office Decor Ideas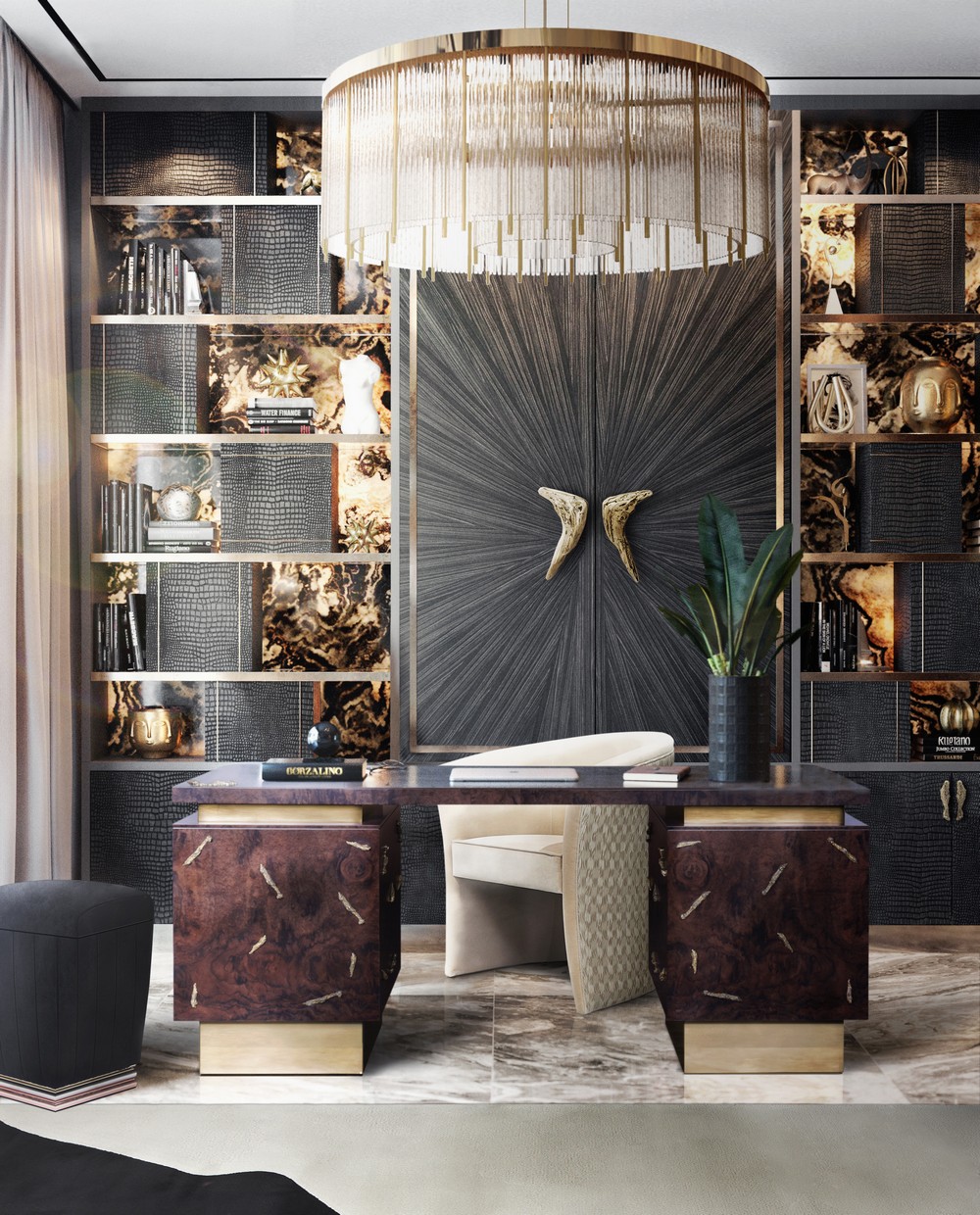 Adding multiple hardware sources with different shapes is a great way to offer more character and style to a room. In this case, earth-inspired decorative hardware pieces were chosen to grant a more nature-related flair to this home office decor. For instance, the desk is adorned with polished brass details of the 
Kesya hardware
 whereas the door design is installed with the 
Kerma door pull
, an exclusive design with a unique form based on the Kermandie Queen in Australia.
See also: Bedroom Design – Wake Up Luxuriously In The City Of Lights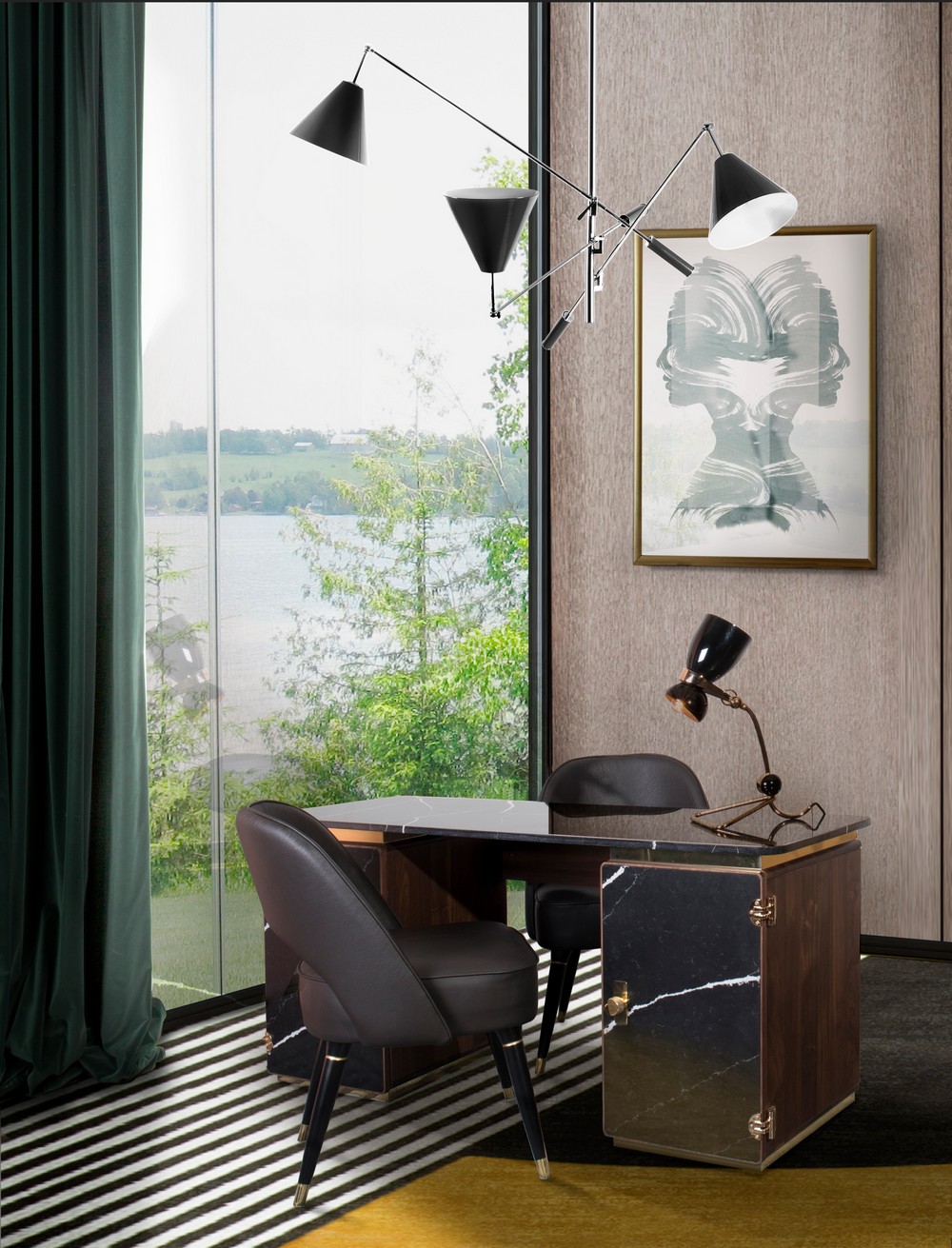 The Monocles decorative hardware can also be found in the exquisite mid-century modern office spaces below curated by 
Essential Home
. This exclusive piece showcases extreme simplicity and understated elegance and it is best paired against darker furnishings.

See also: Apotheosis Bookcase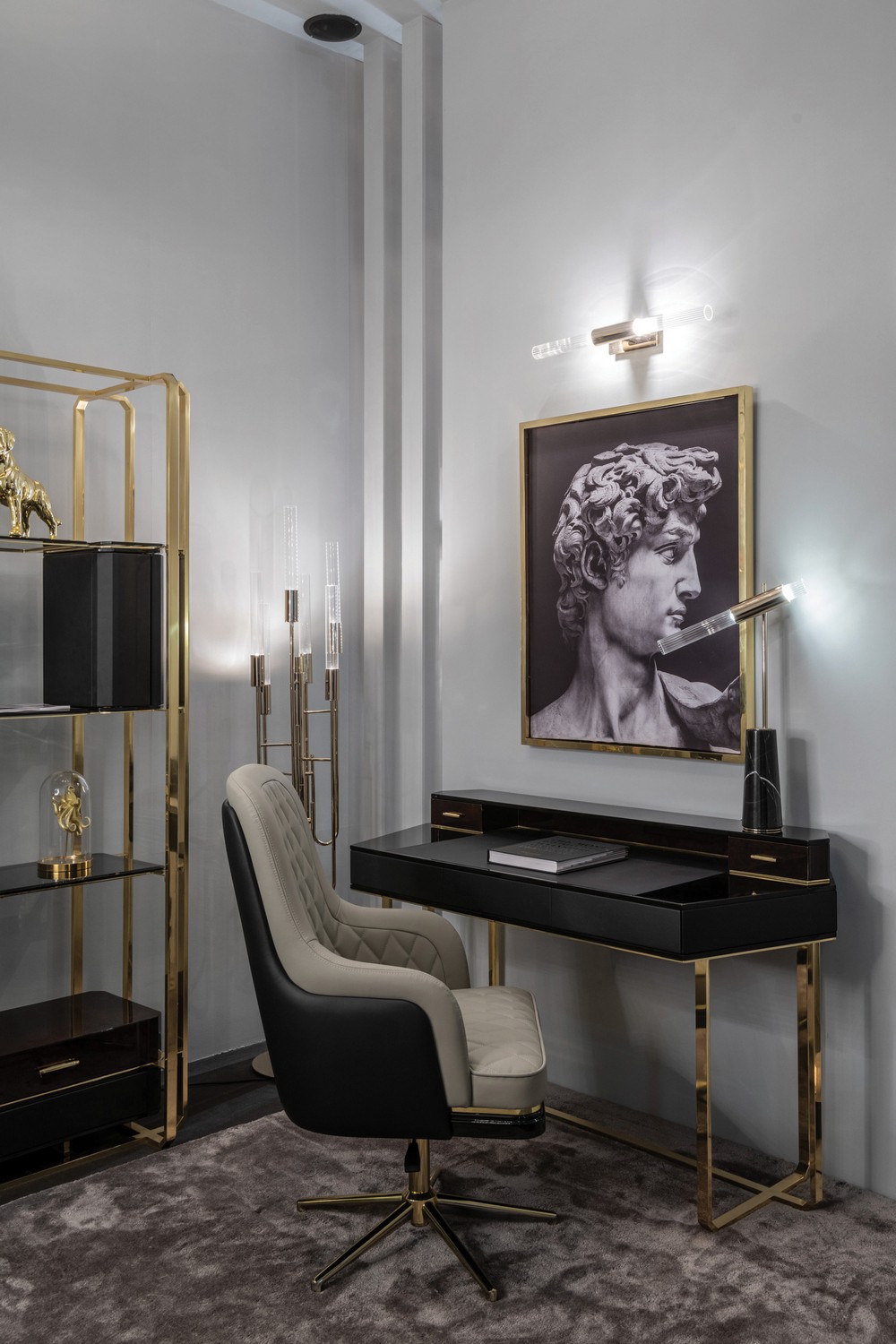 This home office design acquires a more formal and modern character. Once again, lighting is fundamental, and here you can find three different lights, all equality stunning. The brass details found throughout, especially in the 
Waltz drawer handle
, an industrial-styled piece with a dash of Art Deco influences, match perfectly with the black accents from the furniture designs.
Most Stunning Office Decor Ideas
If you enjoyed this article regarding
Most Stunning Office Decor Ideas

 

t
hen make sure to check out our socials to find news, inspirations, and more interior design ideas:
Pinterest | Facebook | Instagram.