Be Astounded By Applegate Tran Interiors And These 7 Stylish Kitchens – Vernon Applegate and Gioi Tran have over 20 years of combined expertise in home interior design in the Bay Area, Los Angeles, New York City, and on international projects in Asia. Their work is truly masterful and as today's article is about kitchen design, The Most Expensive Homes Blog brings you some truly gorgeous kitchen ambiances by these experienced interior designers as well as some inspiration from other luxurious interior design brands.
See also: Modern Kitchen Design – Have A Taste Of Luxury With Luxxu
Take A Look At These Modern Kitchens and Be Astounded 
The charm and beautifulness of this clean-looking kitchen cannot be denied. The white that fulfills the exquisite furnishings of this kitchen is complemented by the wonderful golden touches applied in the kitchen hardware and bar chairs. This is truly a room that can captivate any eye at a mere glimpse.
A modern design with a stylish yet simple essence where wood color tones are predominant throughout the kitchen hardware and furniture.
be astounded
See also: Home Tour: A Modern House In New York That Will Make Your Eyes Light Up

After Marveling At The Excellence Of Applegate Tran
Have A Taste Of More Luxurious Kitchens With Luxxu
The Saboteur Swivel Bar Chair is a lovely velvet bar chair that harkens back to the classic elegance of noir films. It's perfect for modern kitchens, bars, bistros, and lounge areas. It's a fantastic choice for any modern kitchen design.
Get The Look
Marble was used as the material to lavishly embellish this area in black and white tones, including the walls, floors, cabinetry, and kitchen island. The Shard Suspension, a one-of-a-kind lighting fixture with a strong presence and personality made of brass and crystal glass, complements the kitchen's marble concept well. The contemporary velvet and leather Galea Bar Chair provides an added degree of elegance, and small elements like the Skyline Door Handles and Pulls by PullCast give this space a more detailed character.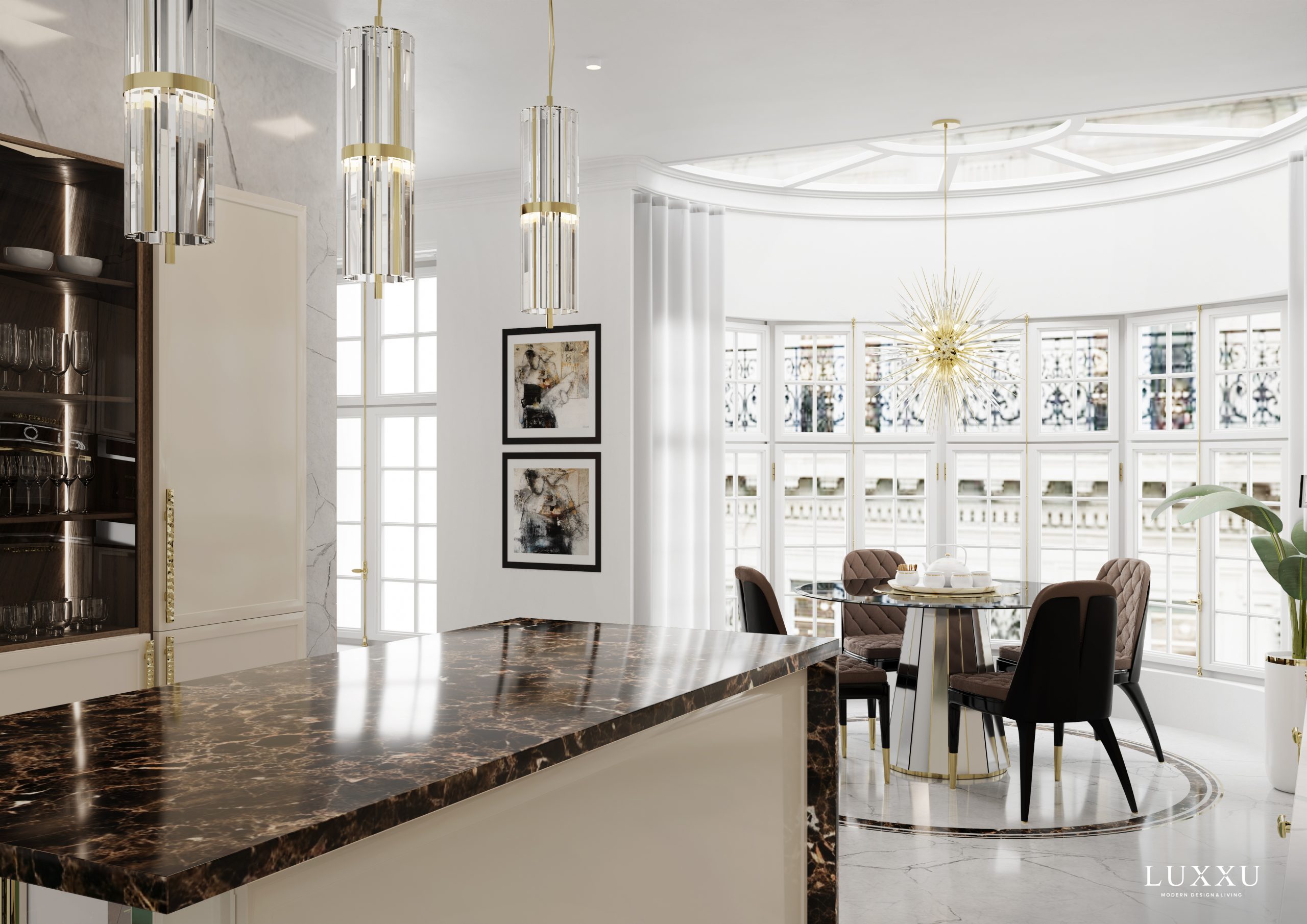 This is the most contemporary kitchen you will see. This room embodies the French way of life by being practical and simple, with high-quality materials that define the design.
See also: Upgrade Your Kitchen Designs With The Most Stunning Ideas
be astounded
Be Astounded By These Fabulous Kitchen Designs
Let Us Provide You With More Luxurious Ambiances By Other Luxury Brands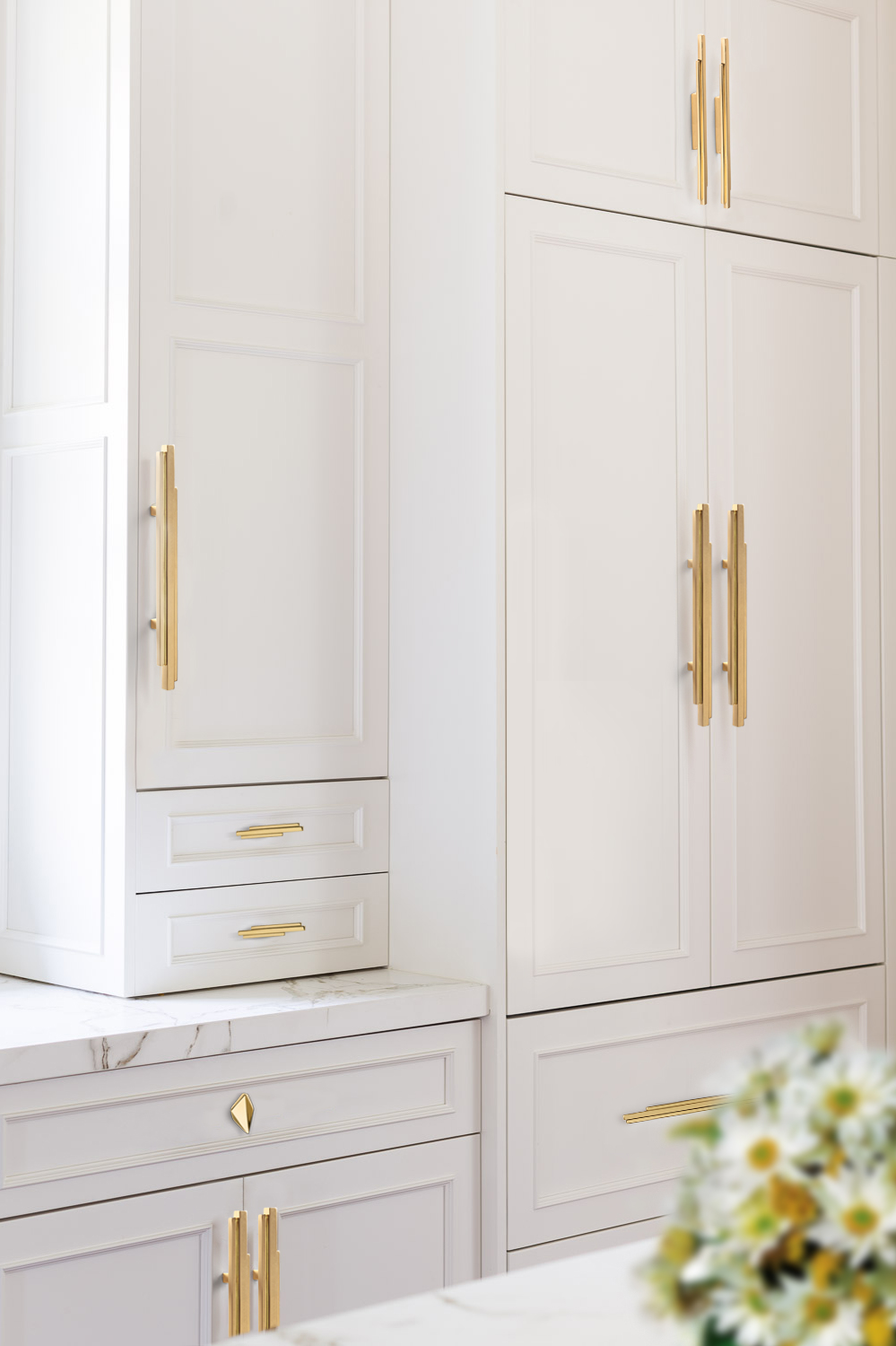 A modern kitchen deserves a majestic and elegant design, and the hardware selection is absolutely crucial for this style and approach to have the best result. PullCast´s Cosmopolitan Collection can provide this elegance in the form of the iconic Skyline Door Pull as you can see by this clean kitchen ambiance.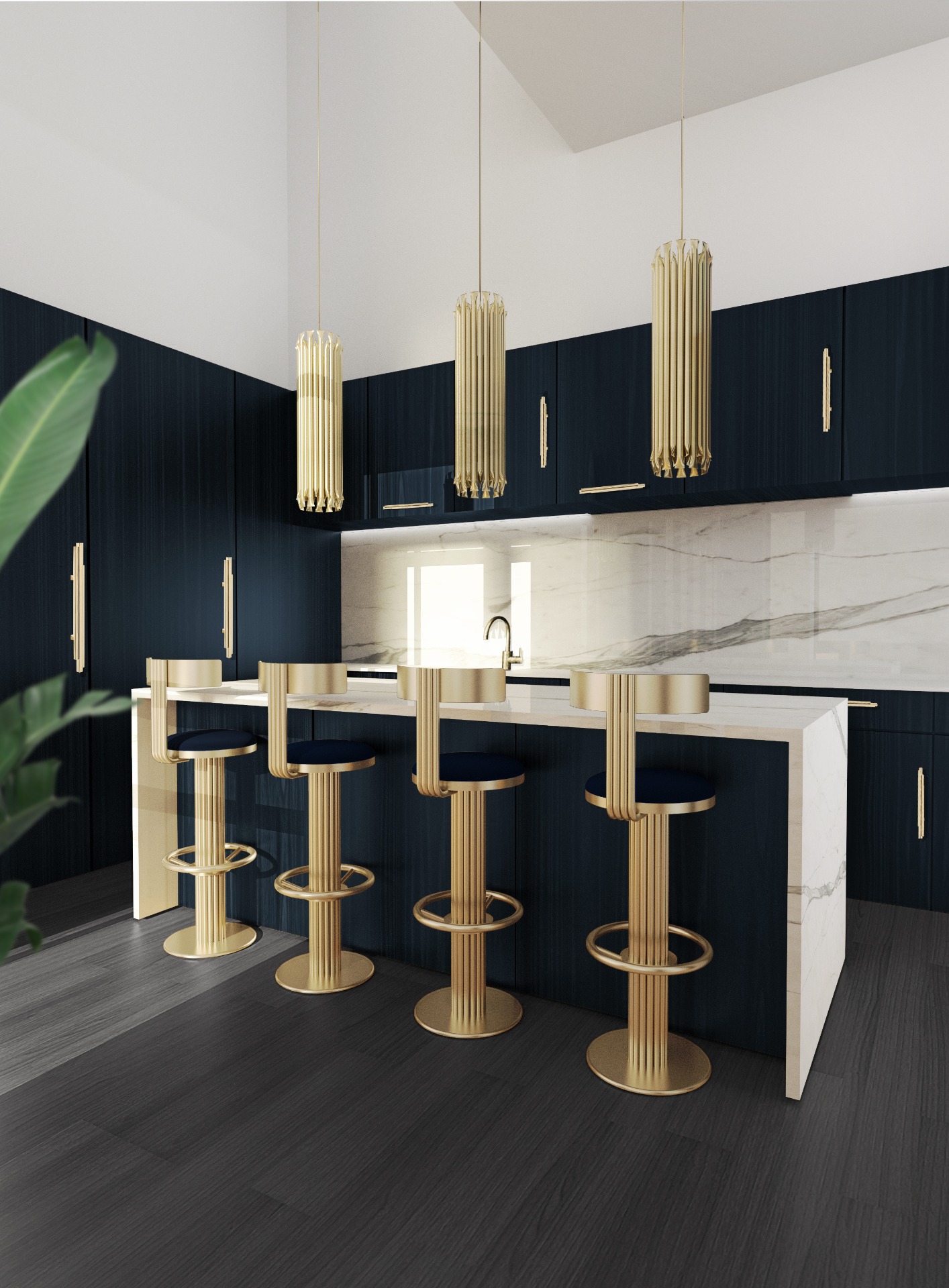 The timeless combination of gold and black fixtures always looks lovely in any interior design. The magnificent design of the Skyline Cabinet Handle reflects that elegance and adds charm to this pleasant ambiance.
Editor's Choice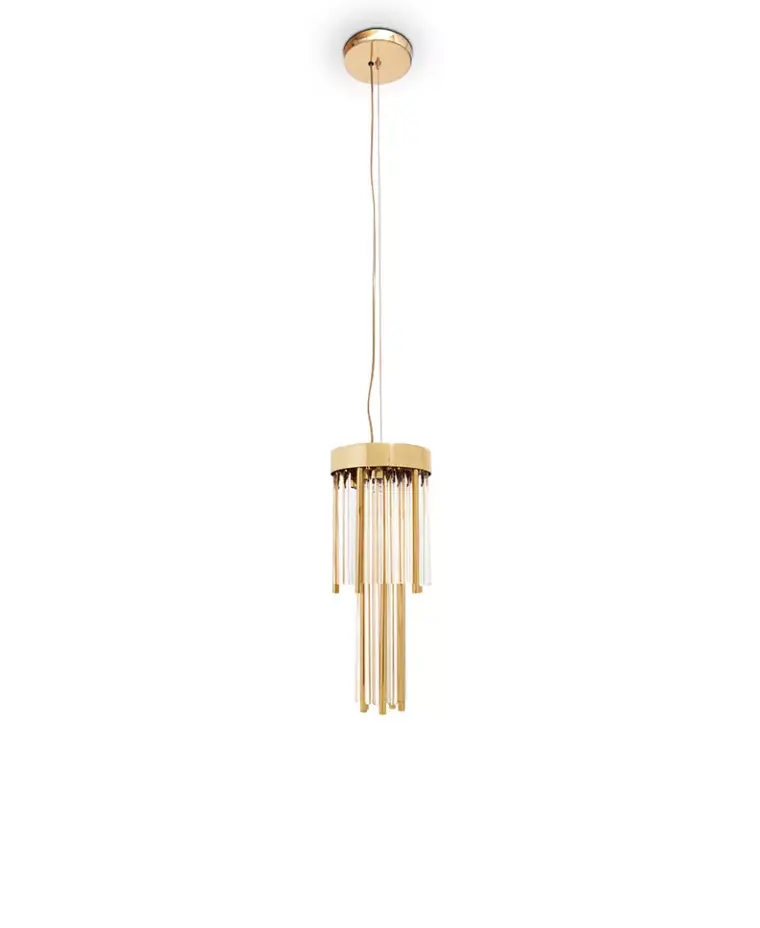 See also: Upgrade Your Kitchen Designs With The Most Stunning Ideas
If you enjoyed this article regarding Be Astounded By Applegate Tran Interiors And These 7 Stylish Kitchens then make sure to check out our socials to find news, inspirations, and more interior design ideas: Pinterest | Facebook | Instagram.
Be astounded