Inspirational Houses for Sale in Portugal – Perfect temperature, spectacular beaches and charming villages… can you ask for more? Portugal has the oldest borders in Europe, with an exceptional range of different landscapes just a short distance away, lots of leisure activities and a unique cultural heritage, where tradition and modernity blend together in perfect harmony. Today, The Most Expensive Homes will show you some Inspirational Homes.  
---
See also: The Prime Of Interior Design – Discover The New Charla Home By Luxxu
---

Inspirational Houses for Sale in Portugal
 Fabulous, Detached Villa, Malveira da Serra, Cascais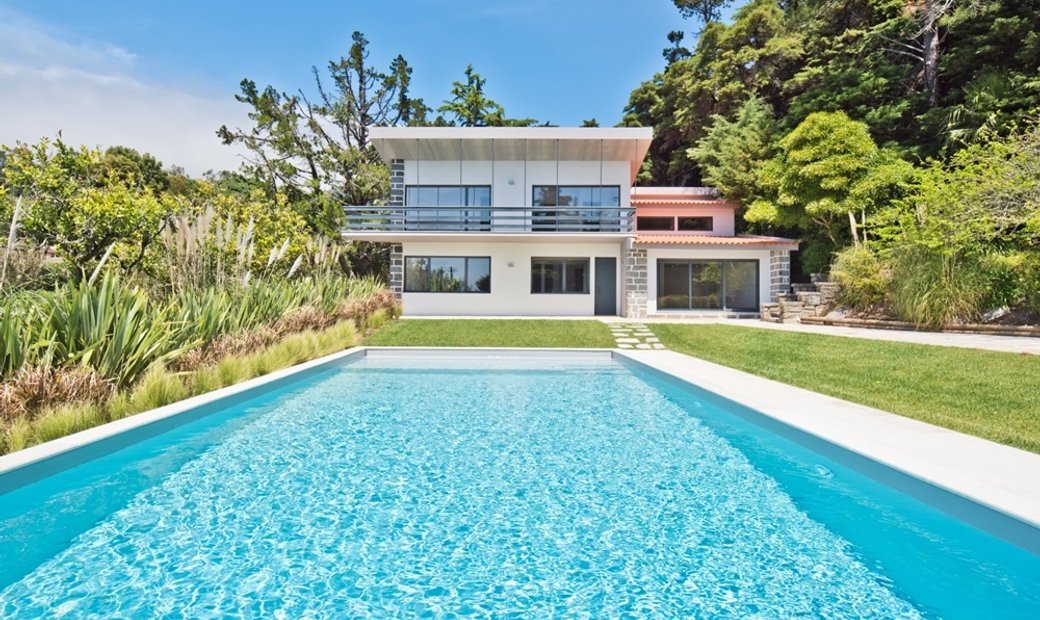 This fabulous house in a 7671sqm plot is located in a beautiful natural area and is on 3 floors. It has a living room with fireplace, dining room, fully equipped kitchen, laundry, guest bathroom, 6 bedrooms and 6 bathrooms. The property has views of the mountains and the sea, with an ocean-facing terrace in the master suite and dining terraces that make the most of far-reaching vistas.  
Villa Malveira – Stunning portuguese country house – Cascais
Set in the privileged environment of Malveira da Serra, just outside the hip town of Cascais, Villa Malveira is a modern Portuguese country house and private holiday estate, designed with flair to meet the highest standards in comfort. With the spectacular Atlantic Ocean close by, this beautiful holiday estate has featured in home decoration magazines, for the trendy country chic style of its interiors, relaxed atmosphere of understated luxury, and the original design of the pool and the gardens.  
Editor's Choice
Expertly crafted with Nero Marquina marble, black lacquer, polished brass, and a smoked mirror top, the Thor Center Table is a stately luxury design. This impactful black center table was created to be the center of attention of any living room.
Charming Winery Farm – Póvoa Lanhoso 
Built at the end of the century. XIX, and completed in 1906, a property with a lot of history located in Póvoa de Lanhoso, in Braga. Comprising 50 hectares of land, it has a palace currently used for tourism activities, numerous gardens, extensive vineyards, a rural museum and a river beach. The farm has a modern cellar in operation, installed in 'Casa Nova', a building built in 1898, attached to the mansion and in 4 houses, consisting of a press room, laboratory, tasting room, office, mills, an old dairy and facilities attached to it and several outbuildings such as covered, bathrooms, external kitchens, laundry.
---
See also: The Prime Of Interior Design – Discover The New Charla Home By Luxxu
---
Magnificent Property with Sea View, Sintra 
In Colares, a village near the coast in the municipality of Sintra, two houses, built in the early 18th century and renovated in 2005, with a total of 12 bedrooms nine bathrooms and six receptions. The grounds of nearly 19 acres are also home to the ruin of an old convent as well as patios, terraces, landscaped gardens and a pool.
Editor's Choice
Navis Sofa brings with itself the strength of an era. A symbol of courage and daring. The design meets comfort creating a strong but elegant piece. This Luxury Sofa puts together velvet, leather and a touch of polished brass in order to offer a discreet but sumptuous contrast.
Can you imagine yourself inside on these inspirational houses? 
House In The Exclusive Embassy Neighborhood In Lisbon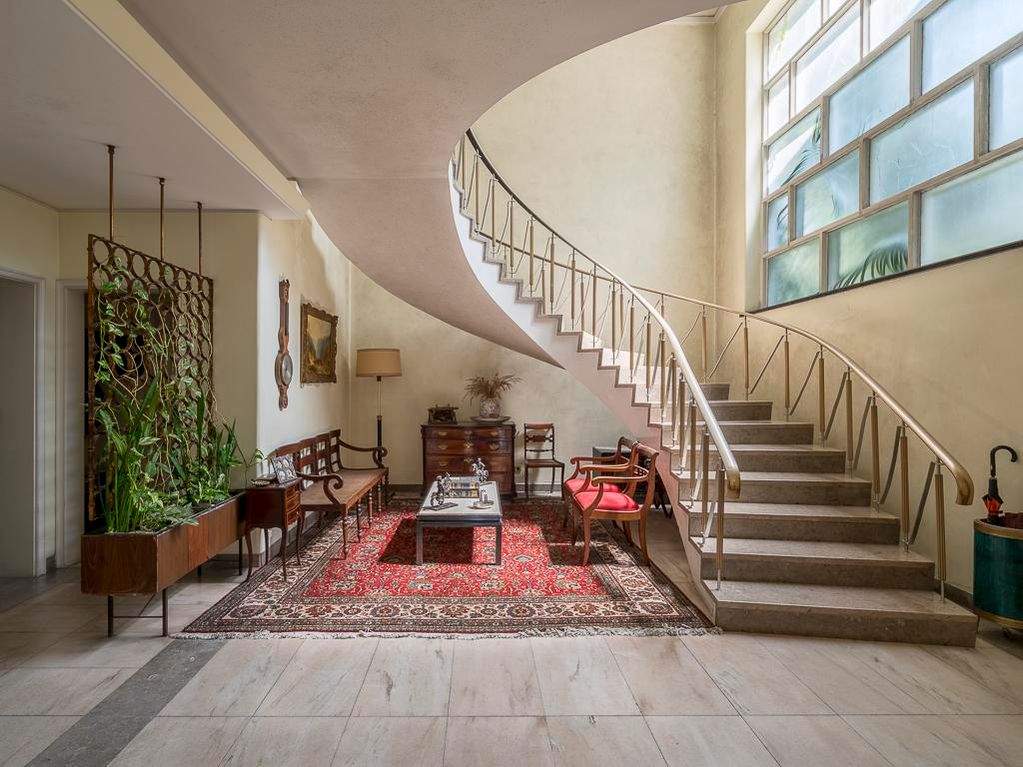 In a prestigious area, house to restore, inserted in a plot of 3,900 square meters, in the embassy area in the exclusive Restelo neighborhood, in Lisbon. The villa has two floors, with a gross private area of 573 square meters, with the possibility of construction up to 2,500 square meters. The ground floor has a large entrance hall, three rooms (two living rooms and a dining room), kitchen, two bathrooms, a wine cellar, two bedrooms and a pantry. The upper floor has four bedrooms, one of them en suite with a closet, two bathrooms, two living rooms and an office.
Luxury Houses from Luxxu 
Charla Home
LUXXU's Charla home represents the most timeless interior design the brand has ever conceived. A signature project, located in Los Angeles, with the presence of Charla's items that are known for their boundless elegance and versatility. The City of Stars welcomes this dream residence and invites the reader to step into a world of wonders.

Opulent Sydney Hotel
Stepping into a prestigious hotel is, first of all, about the experience and comfort that we can have within those walls and outdoors. Otherwise, people would just choose a regular place to spend the night. The most opulent hotels follow the luxury path to deliver the best to their clients. LUXXU's legacy of creations is undoubtedly a deluxe choice, and the Sydney Hotel is proof of it. A true home away from home, see it to believe it right here on Luxxu Blog.
---
See also: Dining Rooms For An Everlasting Inspiration
---
 Luxury Mountain Retreat in Mont Blanc
Mont Blanc is one of the most visually appealing locations in the world and the most famous mountain of the French Alps. Credited as the perfect place to build winter homes with breathtaking views and serenity all year round, it easily became the perfect destination for LUXXU's next project venture.
---
See also: Liberty Collection: Pure Delicacy
---
Inspirational Houses for Sale in Portugal
 If you enjoyed this article regarding Inspirational Houses for Sale in Portugal then make sure to check out our socials to find news, inspirations, and more interior design ideas: Pinterest | Facebook | Instagram.