The Best Design Projects From Ethnic Chic ⇒ Ethnic Chic is an international design studio with bespoke interior projects and an online platform. A place to explore luxury craftsmanship and find inspiration for the latest design insights. Join The Most Expensive Homes as we give you a glimpse of the exquisite work this design firm can produce. The Best Design Projects From Ethnic Chic
---
See also: Discover The Best Showrooms in Amsterdam
---

The Best Design Projects From Ethnic Chic
An Elegant Estate, Naarden
Located in the small town of Naarden, this elegant estate is an expansive home that was inspired by the interior design style of the George V hotel in Paris. Their clients confessed to them that the most relaxed they have ever felt was at this historical hotel. Hence, Ethnic Chic took inspiration from the colors textures, and the overall atmosphere and included them in the design. Filled with antique furniture, handpainted silk wall coverings, and intricate lighting fixtures this house is an elegant retreat of dreams. The Best Design Projects From Ethnic Chic
Contemporary Classic Pad, Amsterdam 
This light-filled Amsterdam apartment with high ceilings features a contemporary marble fireplace, a spacious kitchen with an island, and a walnut wood-paneled wall that elegantly disguises a television. With sophisticated hues of peacock blue, red, and copper this bachelor's pad is rooted in modernity with just the right touch of classic, making it timelessly beautiful. The Best Design Projects From Ethnic Chic
---
See also: Charla Bar Chair
---
Heritage Canal House, Amsterdam
Inspired by the Silk Route from the Far East, to the Dutch Golden Age of the 16th century, we created an interior design for this World Heritage canal house in Amsterdam. The entire renovation of the full property took a total of two years. Taking all the wishes and preferences of the client into account, this canal house is completely designed and decorated from the construction on. The entrance of an elegant boiserie and a special bend wooden staircase welcome you upwards to the rest of the house. The Best Design Projects From Ethnic Chic
Editor´s Choice

Contemporary Canal Loft, Amsterdam
Keeping the authenticity of a historical canal house alive, while transforming the interior into an upscale loft is what made this project one-of-a-kind. Details of antique wood, brushed marble, silk carpets, and parchment around the fireplace bring harmony to the building its heritage.
The Best Design Projects From Ethnic Chic
Magical Italian Lake House, Como, Italy
The precise renovation of this unusual grand jewel on Lake Como took several years to full fill. This summer lake house with a light and the aerial interior is strongly connected with the surroundings of the lake and the Italian heritage. The Italian architectural details are restored and updated with contemporary design and exceptional furnishing. The pieces are sourced from Venetian fabric weavers, innovative lighting designers, and avant-garde furniture makers. The Best Design Projects From Ethnic Chic
---
See also: Tenor Sideboard
---
Royal Blue Corridor, Laren
For the Salon Résidence, a charming boutique fair held in the lovely Singer Museum in Laren, they set up their very own Ethnic Chic experience. This blue corridor was a part of our creative oasis and was designed to reflect our view on interior design. The Best Design Projects From Ethnic Chic
Bespoke Office, Herengracht, Amsterdam
For an office in 'De Gouden Bocht', Ethnic Chic has created this bespoke interior. All ornaments have been carefully restored and by selecting royal colors it totally got back its prestigious look from the Golden Age. The Best Design Projects From Ethnic Chic
Editor´s Choice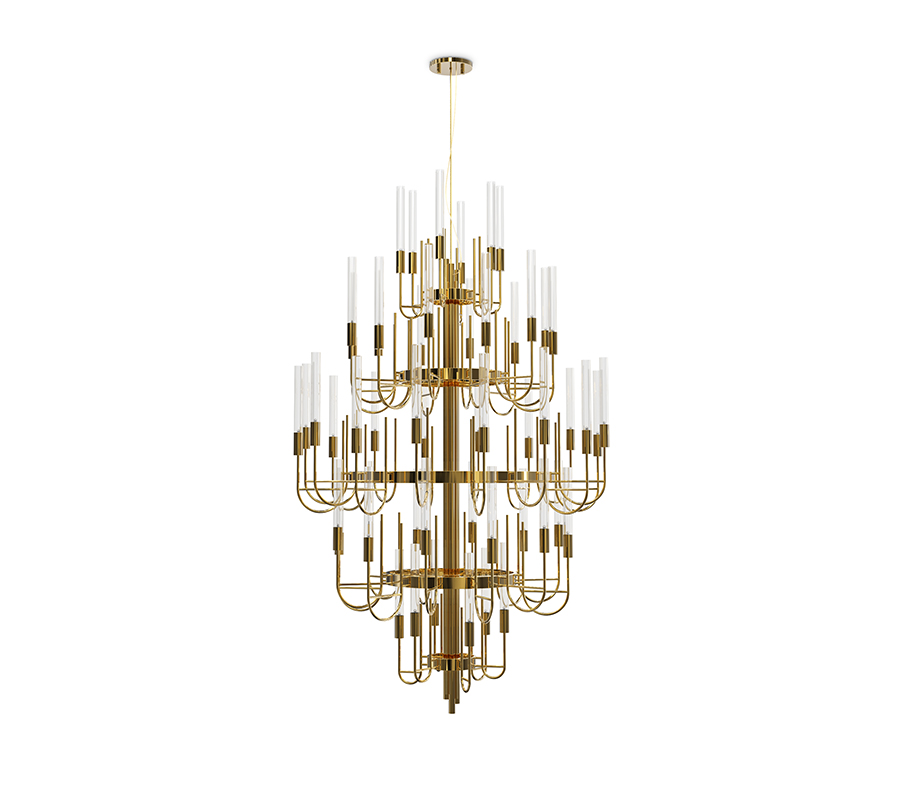 ---
See also: Marvel At This Exclusive Miami Property By Luxxu
---
If you enjoyed this article regarding The Best Design Projects From Ethnic Chic then make sure to check out our socials to find news, inspirations, and more interior design ideas: Pinterest and Instagram page.
The Best Design Projects From Ethnic Chic
The Best Design Projects From Ethnic Chic
The Best Design Projects From Ethnic Chic