One-of-a-Kind Design Projects by Avroko Design Studio => Get to know Avroko Design Studio's unique signature style, based in California, Avroko Design Studio is a design and concept design firm that has revolutionized the hospitality industry. Today The Most Expensive Homes Blog presents you with some of their best projects and invites you to be inspired.
---
See Also: Erase Every Distraction In This Mont Blanc Luxurious Retreat By Luxxu
---
Chief Chicago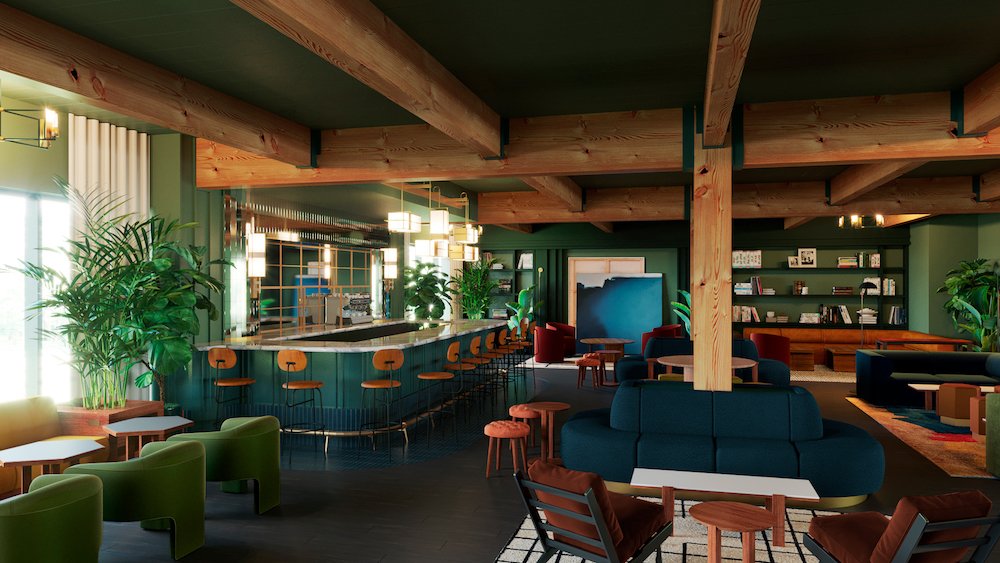 Chief Chicago is a modern pied-a-terre meant to serve as a third space for women to find supportive connection and empowerment. A mix of design-forward and vintage furniture pieces evoke a worldly aesthetic, while the expression of the existing architectural wood beam structure is celebrated with workshop detailing in millwork and cabinetry details. Art features emphasize this thriving workshop atmosphere with bold canvasses laid out in the space as if in mid-process.                         design projects
Eaton Hong Kong
Once a business hotel in the '90s, Eaton is a reinvented hotel in Kowloon, Hong Kong, designed to organically build community and to inspire creative collaboration and activism. AvroKO takes inspiration from the evocative nostalgia of the 1950s and '60s Hong Kong, such as decades-old neon signs, shopfronts, and textures.
Editor's Choice
From a modern contemporary style to a mid-century modern-inspired decor, every project presents an amazing set of furnishings and lighting ideas. Their unique hospitality portfolio includes perfect locations, within restaurants, bars, hotels, retail, and also, residential. These incredible projects are expanded on a worldwide level, from New York to Hong Kong, each with its own concept.         design projects
---
See Also: Michael Jordan Private House
---
Nan Bei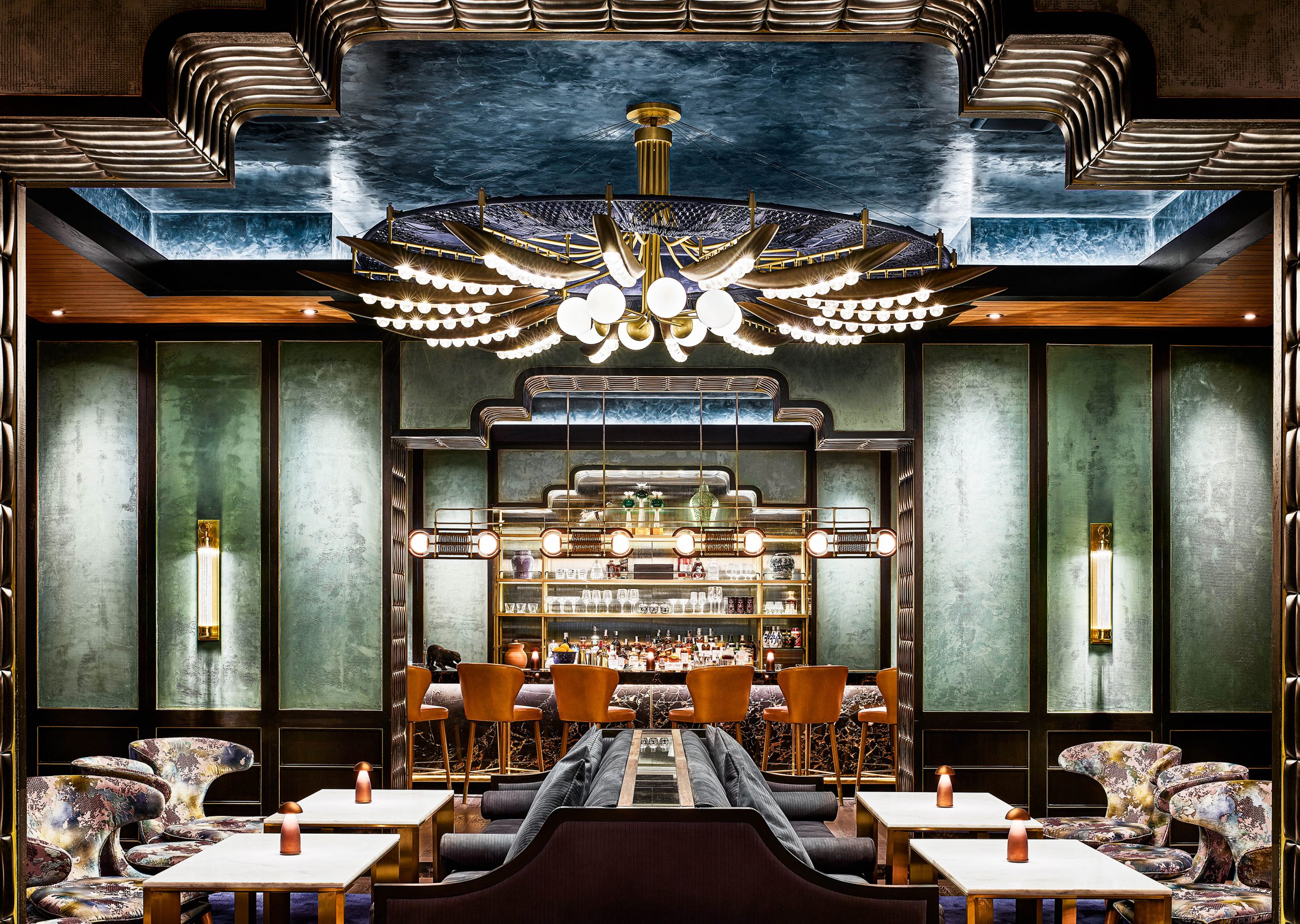 Located on the 19th floor of the Rosewood Hotel in Bangkok, Nan Bei, meaning South and North respectively in Chinese, is a luxurious, contemporary Chinese dining experience backdropped by an exhilarating view of the Bangkok skyline. Inspired by the Chinese legend of the Weaver Girl and the Cowherd, space features a 7-meter-high light installation with moongate screen, blue lacquered ceilings, and a custom chandelier.
Lennon's Bar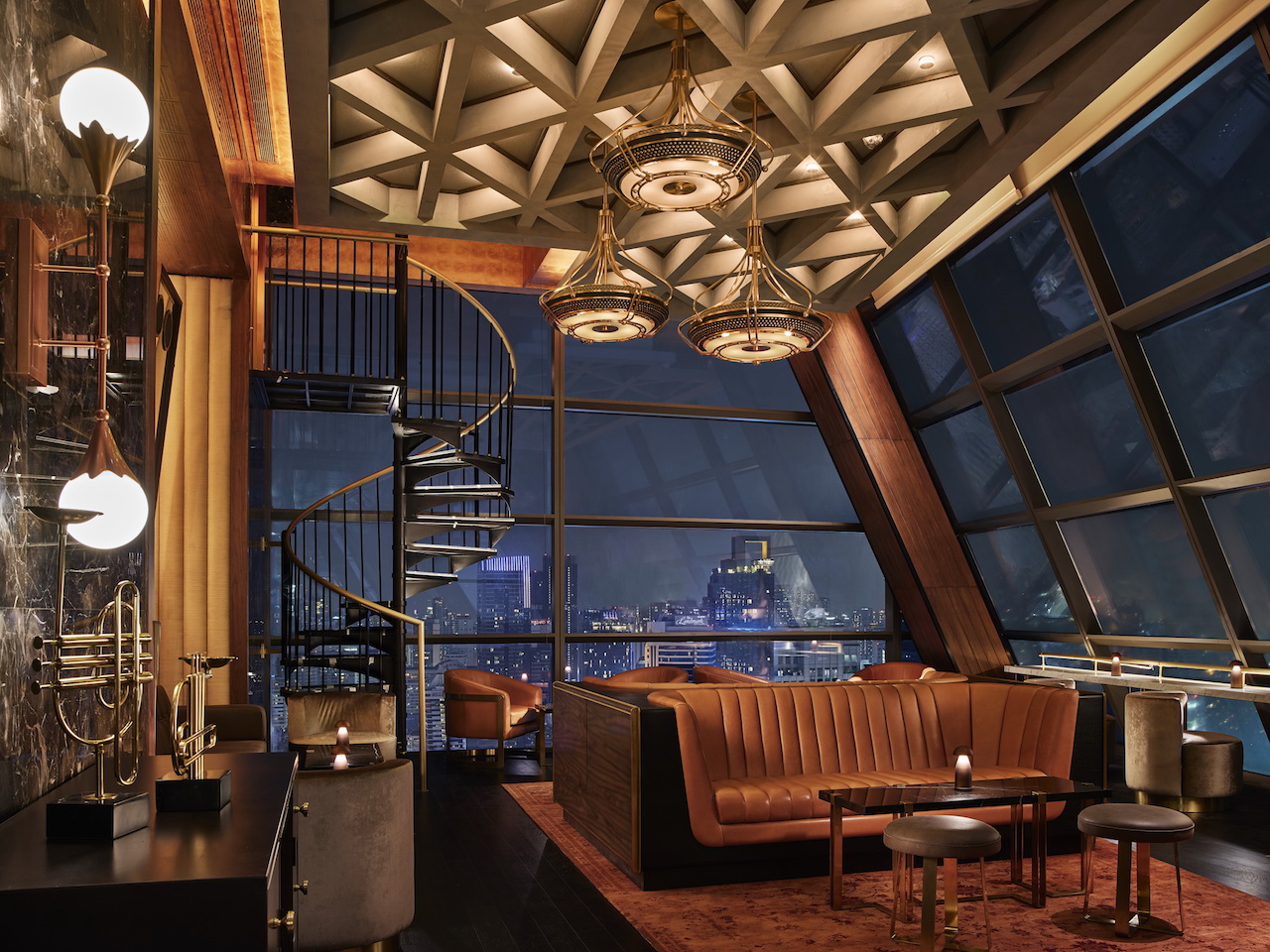 Situated on the top floor of the Rosewood hotel in Bangkok, Lennon's is a speakeasy-style bar inspired by a funky home recording studio mixed with some space-age flair while taking art references from the Vienna Secession period.
Canopy
Situated in the historic Stephen Girard Building located in Philadelphia's famed shopping district on Market Street, the design of Canopy by Hilton Philadelphia Center City was inspired by the golden era of department stores, specifically on East Market Street, which helped to shape the modern shopping experience in America.
Editor's Choice
Founded in 2001, Avroko's main goal is to transform the design concept as we know it, especially in the hospitality industry. Through amazing collaborations on architecture, brands, products, and environments, they're able to produce amazing settings. Each design project has its own personality and twist, but luxury and over-the-top details are always a consistent element in their hospitality designs.
Quality Bristo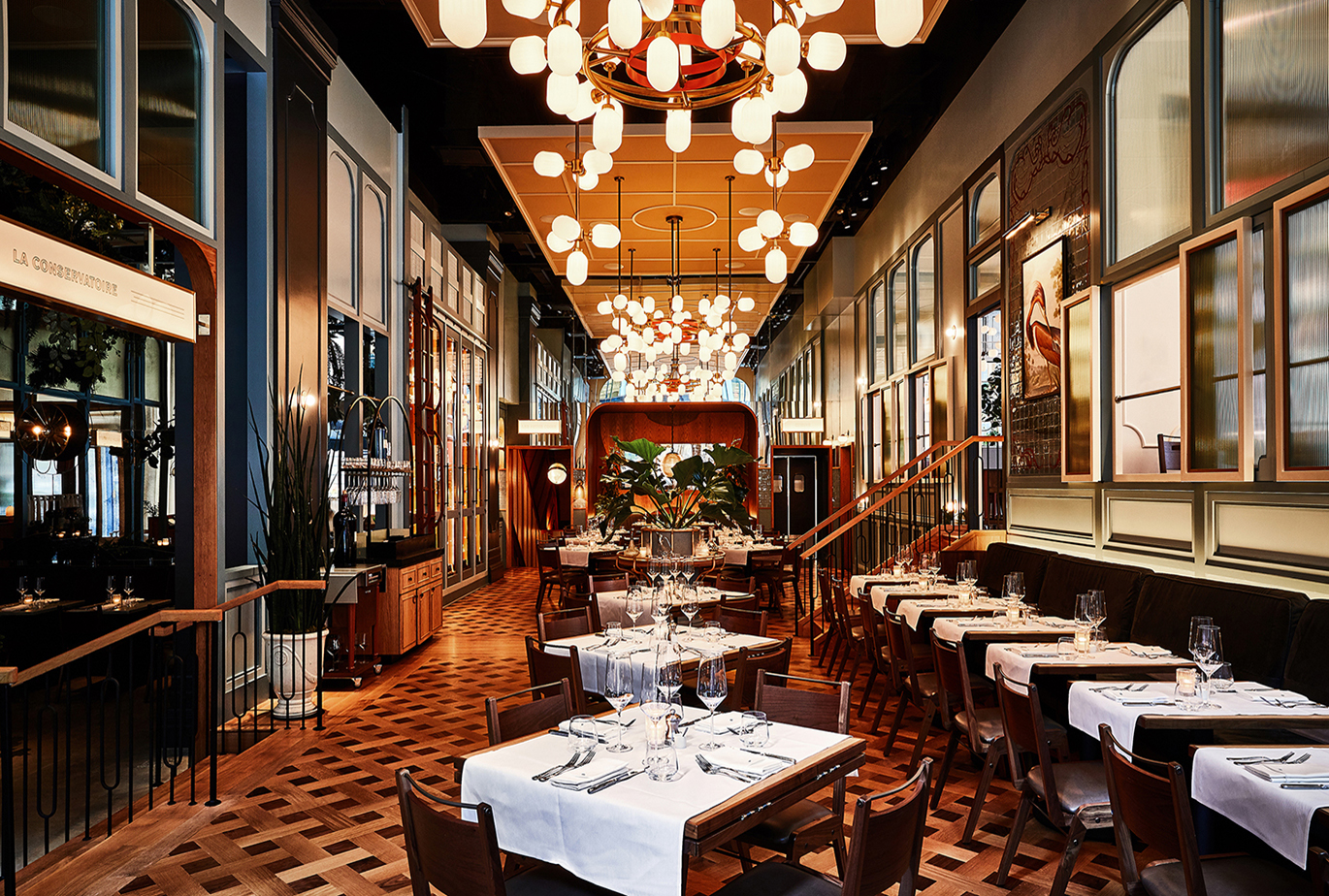 Following in the footsteps of Quality Meats and Quality Italian, the design for Quality Bistro is based on an imaginary character and their homes. Whereas Quality Meats was inspired by a turn of the 20th-century New York butcher shop and tenement apartment, and Quality Italian a 1930's apothecary and Tuscan villa, Quality Bistro uses the French countryside as its point of departure, capturing the spirit of a fictionalized Belle Époque era hotel but caught in the 1970s, overrun by the outside gardens and gilded with mirrored walls and Opaline chandeliers throughout.               design projects
---
See Also: Bruce Willi's Stunning Home
---
Single Thread
The AvroKO team found its inspiration for the design of Single Thread in the husband and wife team and owners, Kyle and Katina Connaughton. In understanding that a restaurant is not only a place to eat but also a functioning studio for its craftsmen, AvroKO created a dining experience that is akin to spending an evening with Kyle and Katina in their personal workshop, where diners are given the opportunity to both observe the artistic process and enjoy its end product.             design projects
The Zodiac Room
AvroKO has created a sophisticated but innovative narrative by reinterpreting classical inspirations from New Formalism through a modern lens, pioneering the local avant-garde spirit of The New York School's poets, painters, and creatives active in the 1950s, and drawing inspiration from the futuristic vision of Neiman Marcus's own Fascinating Fortnight, a world-famous celebration of international culture, cuisine and fashion. design projects
Every hospitality setting presented by Avroko design features bespoke furniture and lighting designs that are absolutely incredible and it's perfectly established on every corner in every room. They continue to impress every interior design aficionado with their creative mid-century modern design ideas and golden accents.
Aster Hall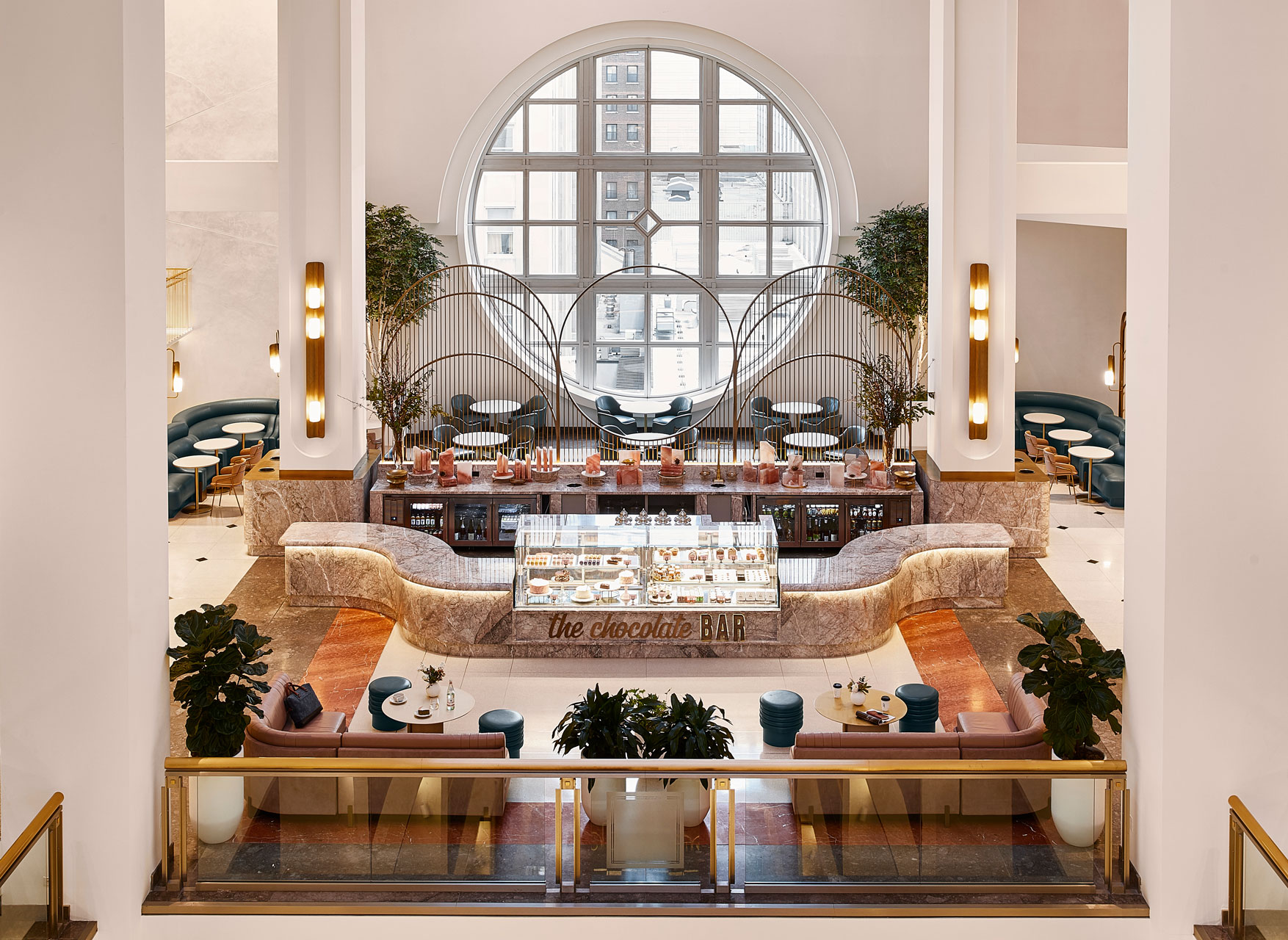 Chicago's Magnificent Mile is one of America's premier retail destinations. AvroKO was brought on to re-think and re-design the 6-level venue creating outdoor-to-indoor interiors and helping to conceptualize the addition of new food and beverage vendors throughout the space, including a new food hall.     design projects
---
See Also: Luxury Thrones – Discover Luxxu´s Refined Armchairs
---
The Scott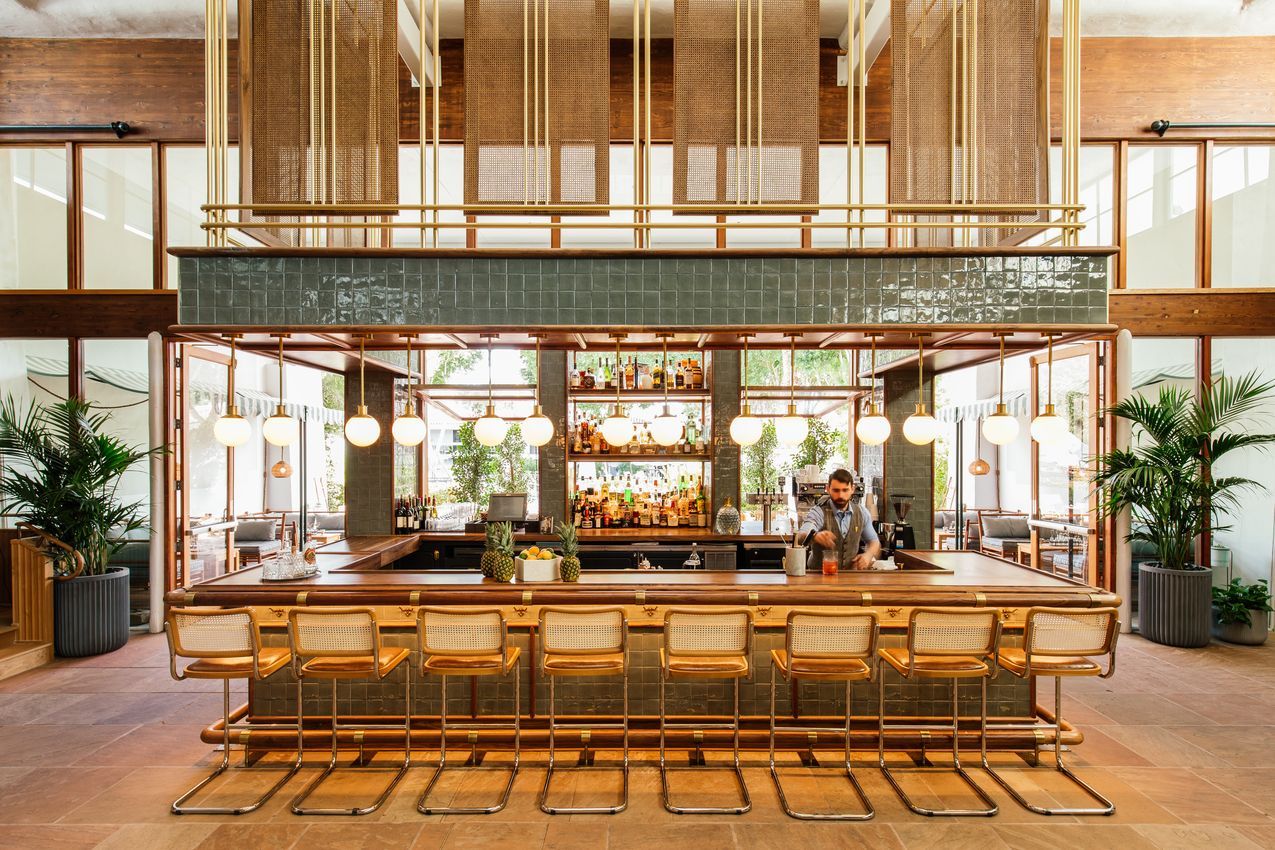 Formerly the Firesky Resort & Spa, The Scott is a full-scale resort in Scottsdale, Arizona available for both business and pleasure travelers. Riffing off of the property's original Spanish Revival-inspired architecture, AvroKO incorporated Bauhaus and old Havana inspirations to create a layered atmosphere.       design projects
If you enjoyed this article about One-of-a-Kind Design Projects by Avroko Design Studio or other interior design-related matters, then feel free to find more interior design inspirations on our Pinterest boards and Instagram page.
One-of-a-Kind Design Projects by Avroko Design Studio
One-of-a-Kind Design Projects by Avroko Design Studio