Be Inspired By The Most Amazing Dining Room Designs  – Discover some of the most stunning dining room decorations and luxurious ambiance and let yourself be inspired by these designs for your next design projects. In today's article, Most Expensive Homes Blog will show you 10 Amazing Dining Rooms to inspire you. Stay with us!

Be Inspired By The Most Amazing Dining Room Designs
Without a good center stage item that generates an awe-inspiring mood and makes a stunning statement in this area, a sumptuous dining room cannot be regarded as completely wholesome and complete. Luxxu's Beyond Dining Table may be the ideal answer, as its opulence exudes excellence on every occasion.
Designed by Martyn Lawrence Bullard, makeup tycoon Kylie Jenner's home has an insightful pop brio and youthful energy flowing all around. For its home decor project, Jenner was only two requests, she wants a fun vibe to match the way she was feeling. And as a pink lover she is, she wants a lot of it.
See also: Modern Dining Room Design – An Unforgettable Dinner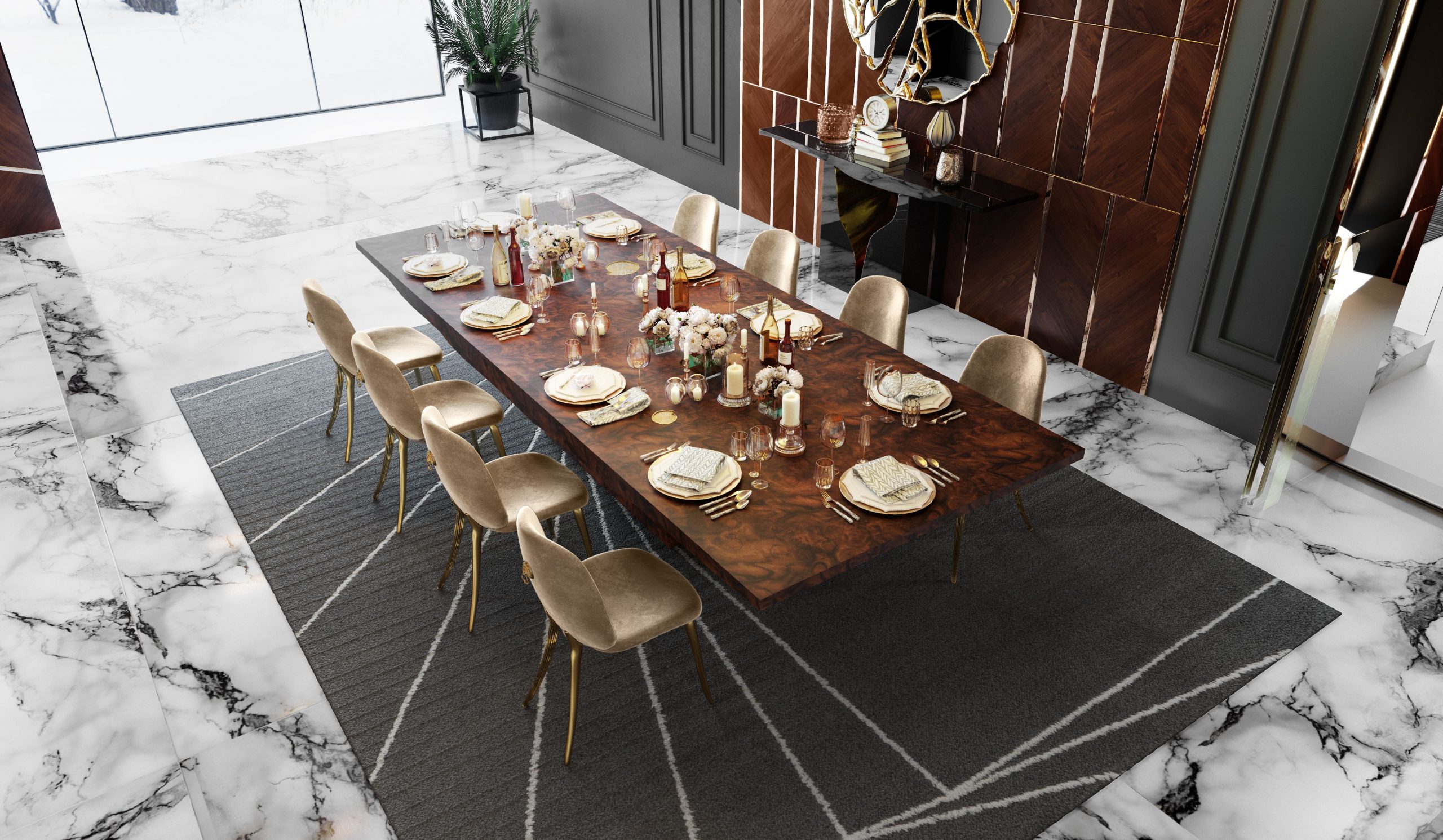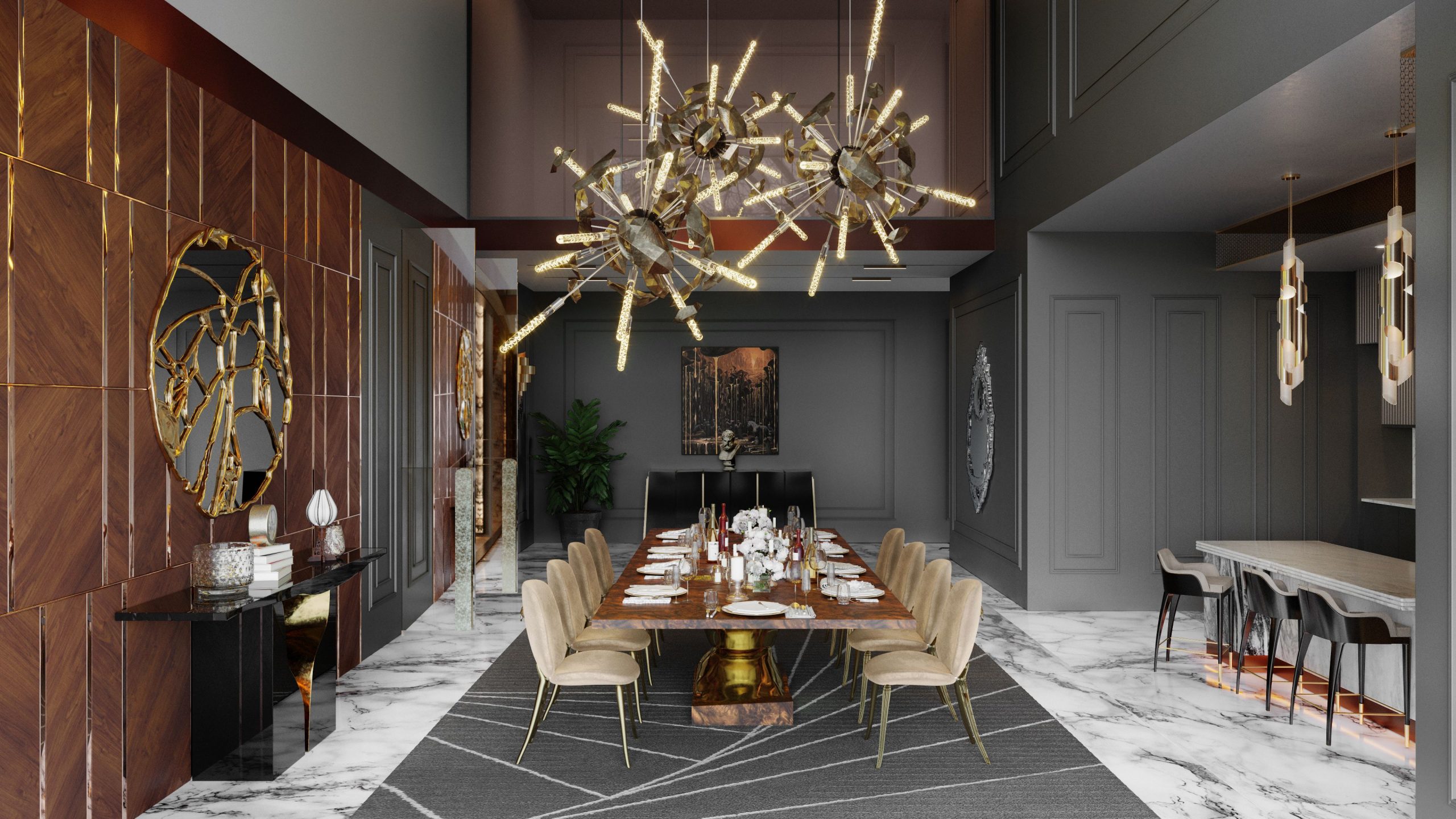 Lapiaz consoles take outstanding craftsmanship and design to the next level. Inspired by authentic karst terrain, this contemporary design piece finds beauty in unexpected places. Organic features come in a hand-held polished brass setting and a sharp polished stainless steel finish that creates the perfect mirror. Forged in gold details and mirrored façades convey dynamism and elegance, the perfect combination of intensity and sophistication breathes new modern inspiration into interior design. Born out of the cold and freshly cracked, this functional piece of art showcases rich gold details to the world.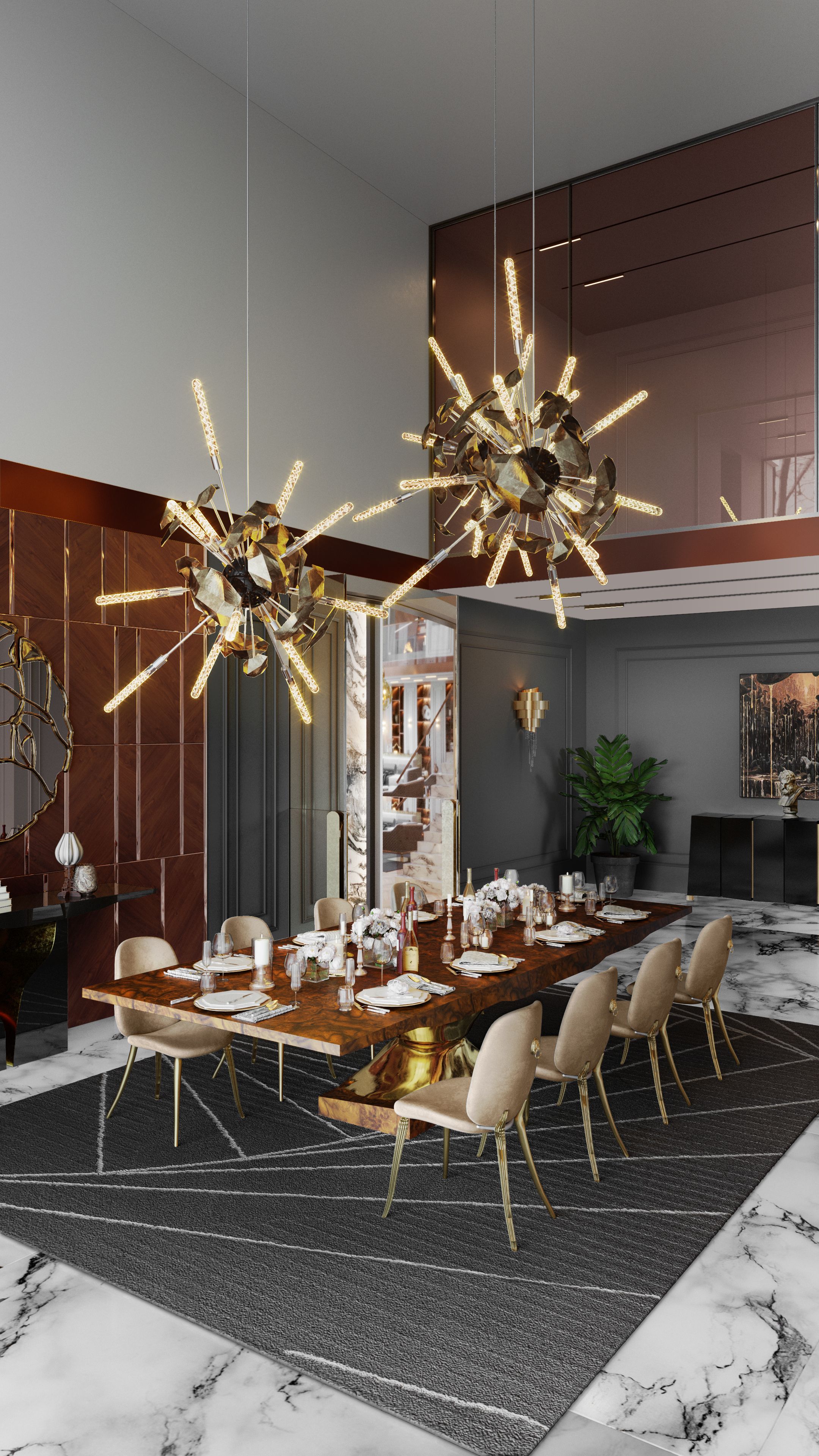 Classic, a bit modern, fully authentic – that's how we define this dining room. Finding inspiration in the past through modern-inspired visual concepts is what this dining table proposes, enlightening the powerfulness of a luxurious, bespoke dining room design.
See also: Beyond Dining Table
Dubai Luxury Home by Karim Abdul Muttalib, K.A. interior design. Once again, in a coveted partnership, Karim Abdul Muttalib has created a complex and fascinating luxury home project. With numerous elements such as marble, metal, and wood panels that transform this simple open space into a glamorous, luxurious, and opulent atmosphere.
Half way to go,
Are you enjoying these Dining Room Designs?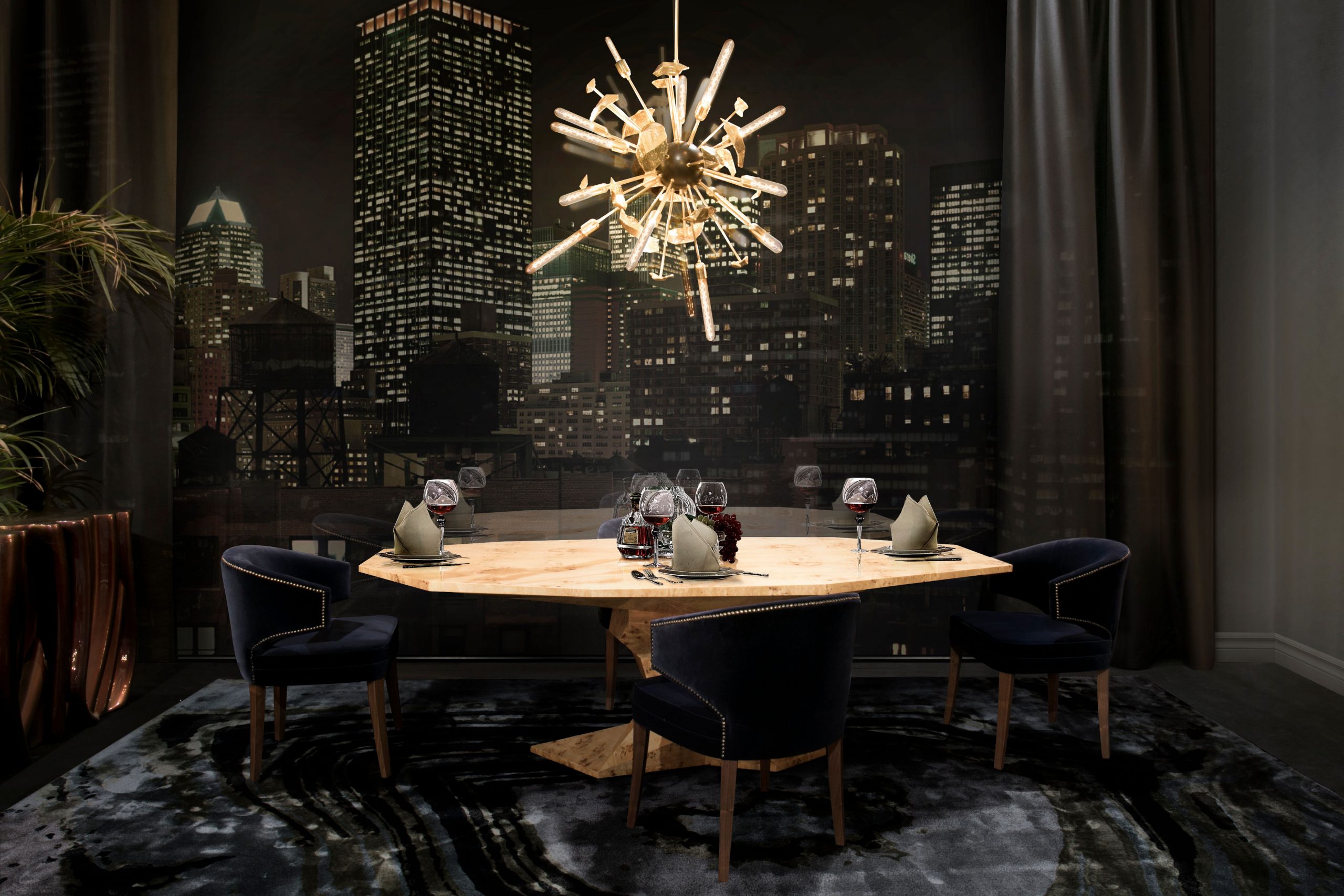 Outstanding simplicity, contemporary aesthetics, and seductive power are characteristics reflected in every detail that makes Bonsai fall in love at first sight. Associated with Boca do Lobo's approach to rethinking traditional furniture styles and inextricably intertwined with innovative processes, Bonsai dining tables boast bold lines and character with a fantastic combination of style and materials.
See also: Galea Dining Chair
You might take inspiration from this stunning dining room from Luxxu's premium apartment in Moscow to wow every single guest at your next dinner party. From the Charla dining chairs to the Liberty Snooker Suspension, this room exuded quality.
See also: Modern Dining Room Design – The Fine Dining Of Paris With Luxxu
Julie Hillman's approach to designing residential spaces focuses on a thoughtful curation of collectible items that speak to both the client's unique interests and her eclectic aesthetic. She cultivates a creative dialogue between the architects, artisans, and craftsmen to ensure that each home tells its own story.
A grand dining area where the Shard suspension, inspired by the renowned Shard London Bridge skyscraper, makes quite an amazing statement with its powerful character as well as brass and crystal glass embellishments. The Darian sideboard and the Scala mirror, both of which showcase a dynamic yet irregular look, have also been introduced to this arrangement.
---
If you enjoyed this article regarding  Be Inspired By The Most Amazing Dining Room Designs then make sure to check out our socials to find news, inspirations, and more interior design ideas: Pinterest | Facebook | Instagram.