Best Moments Of 2022: The Start Of A New Era – For LUXXU, 2022 marked the start of a new era: a new generation of designs and aesthetics that came to redefine, or better yet, reinforce the brand's style to the world. In each creation, LUXXU saw the necessity to empower and, as such, opted for particular aspects like the use of raw and precious materials and an enhanced way of communicating its essence. In today's article, The Most Expensive Homes Blog is taking a look at some of these moments that shaped 2022. Join us!
---
See also: 2023 Interior Design Trends You'll See Everywhere
---
Best Moments Of 2022
The Start Of A New Era
The Age Of New Products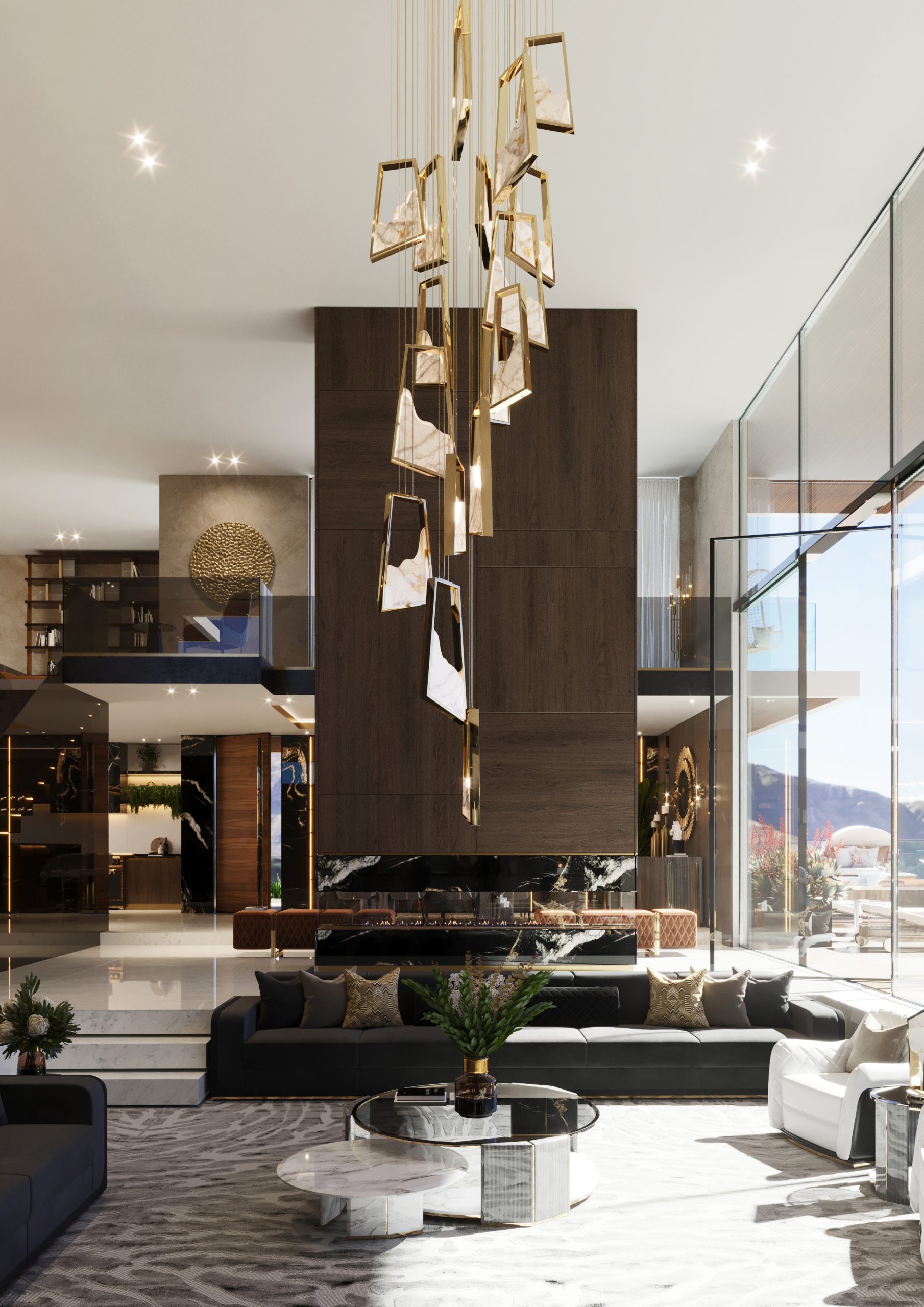 This year, LUXXU introduced a new era in stone through two distinctive collections: Magna and Algerone. The first one is dedicated to lighting, and each design features an awe-inspiring aesthetic inspired by horizons and skylines. Brass and alabaster elements make for a poetic combination of materials. Algerone brings an architectural sense to the home while paying homage to modern glamour. A versatile collection that provides design solutions for every area of a home as it includes a dressing table, a stool, a bookcase, a mirror, and a bed, among countless other surprises.
Get the look:
Magna Chandelier and Algerone Dining Table
---
See also: World-Class Design Inspirations
---
Best Sellers
Five products certainly stood out this year, all for the right reasons. These exclusive designs have become brand bestsellers and are the epitome of modern design and luxury. Made with gold-plated brass and fine handmade crystal tubes, the simple yet elegant Waterfall II Big Wall Lamp is ideal for picture lighting and bringing an extra layer of luxury to your interiors. The Empire Wall Lamp gets its inspiration from The Empire State Building, which is why this modern wall light is so powerful and capable of transforming every space in a stunning scenario.
Get the look:
Waterfall II Big Wall Lamp and Empire Wall Lamp
Luxury Houses
To influence and inspire, LUXXU has envisioned a plethora of luxury houses in some of the world's most influential cities, showcasing the cultural background of each region and preserving the brand's modern aura. These paradisiacal houses are well-appointed with high-end furnishings and lighting pieces that stand the test of time. They also convey a sense of singularity and modern mystique. A few examples of these projects include an avant-garde palace in Qatar, a modern villa in Marbella, Spain, and even an urban penthouse, heavily inspired by nature-inspired elements in Hong Kong. 
Get the look:
Babel Chandelier and Algerone Bed
---
See also:  
---
Partnerships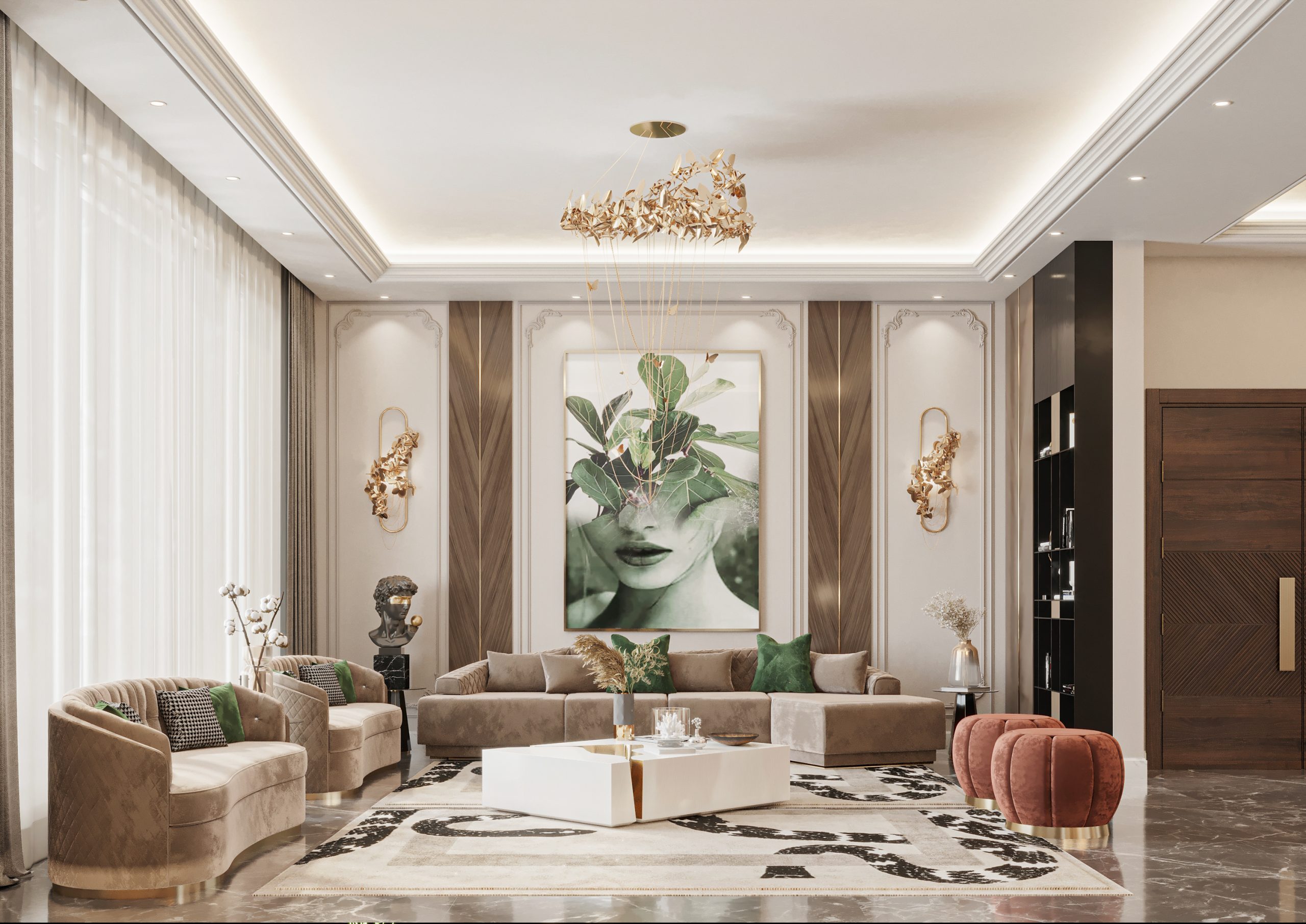 2022 was also a fruitful year regarding designer collaborations. Firstly, we were honoured to partner with Noura Faris on a Cairo house project. It culminated in a welcoming Egyptian-inspired dwelling with the usual enigmatic feeling of the city. Secondly, LUXXU challenged the talented Anastasia Reese to design a modern luxury house. The result was a City Refuge in Washington D.C., where dark tones and golden accents make a timeless colour palette. Last but certainly not least, Nada Shehab designed the adventurous interiors of a majestic villa in Sharjah, paying homage to the region and taking advantage of as many vibrant decor items as possible.
Get the look:
Anguis Sofa and Littus Dining Table
Best Projects
LUXXU had the immense pleasure of being a part of a series of prestigious projects, including an award-winning residence and two retail stores of one of the leading references in the watchmaking industry. You can learn more about the Valakampiai Residence by Clé de Maison and the new Hublot boutiques in The Most Expensive Homes blog.
Get the look:
Charla Dining Chair and Empire Suspension
---
See also: LUXXU Home Master Catalogue
---
Trade Shows
In 2022, LUXXU participated in two significant design trade shows: Salone del Mobile in Milan and Feria Hábitat in Valencia. iSaloni arose as a grand opportunity to showcase the everlasting legacy of LUXXU. For the Spanish trade fair, the brand highlighted its outdoor collection in conjunction with Mysa, exhibiting a new landscape for exterior spaces.
Get the look:
Skyline Suspension and Mayer Center Table
---
See also: Happy New Year: Get Ready For 2023 With The Most Inspiring Interiors
---
If you enjoyed this article regarding Best Moments Of 2022: The Start Of A New Era, you can also find more interior design inspirations on our Pinterest boards and Instagram page