Be amazed By These Living Room Inspirations By Charles Zana – Charles Zana is a dedicated architect that incorporates art and technique into each of his exquisite designs. Zana has contributed his taste and knowledge to some of the world's most attractive and modern home constructions and public interiors. In today's article, Modern Chandeliers blog will give you a glimpse of the modern work produced by the French-based interior designer.
---
See also: DISCOVER THE BEST LIVING ROOM INSPIRATIONS BY JEREMIAH BRENT
---
Living Room Inspirations By Charles Zana
This residence overlooking the Rock of Monaco, with every window opening into the sea, reinterprets French Riviera elegance in the modern period.
In an antique 17th century Parisian private residence, Charles Zana develops a one-of-a-kind contemporary décor. He includes works by sculptor Danh Vo and designers such as Johanna Grawunder. Charles Zana has also created two metal console tables for the event.
---
See also: Darian Center Table
---
Enjoyed These Living Room Inspirations?
The wonders of a living room can be brought to light in the most modern ways. This Miami property by Luxxu is decorated with mesmerizing pieces that are beautifully illuminated by a set of Harpia Suspensions, these interior décor pieces are complemented by gorgeous artwork for an extra feel of exquisiteness.  B
See also: See the New Property of the Owner of Fashion Nova in Los Angeles
A perfect piece of refined upholstery is all you need to captivate and inspire your guests. The Saboteur Swivel Single Sofa in this living room ambiance gives a more classy and exclusive look while giving out the perfect swivel style.
A simple living room decoration can be the most effective way to achieve an appealing aesthetic. The Opera Two Seat Sofa adds a refined touch to any attractive setting The silky velvet texture guarantees that it is as comfortable as it is attractive.
---
See also: Be Dazzled By Luxurious Living Designs 
---
Need More Living Room Inspirations?
Contemplate A Couple Of Ambiances By Other Luxury Brands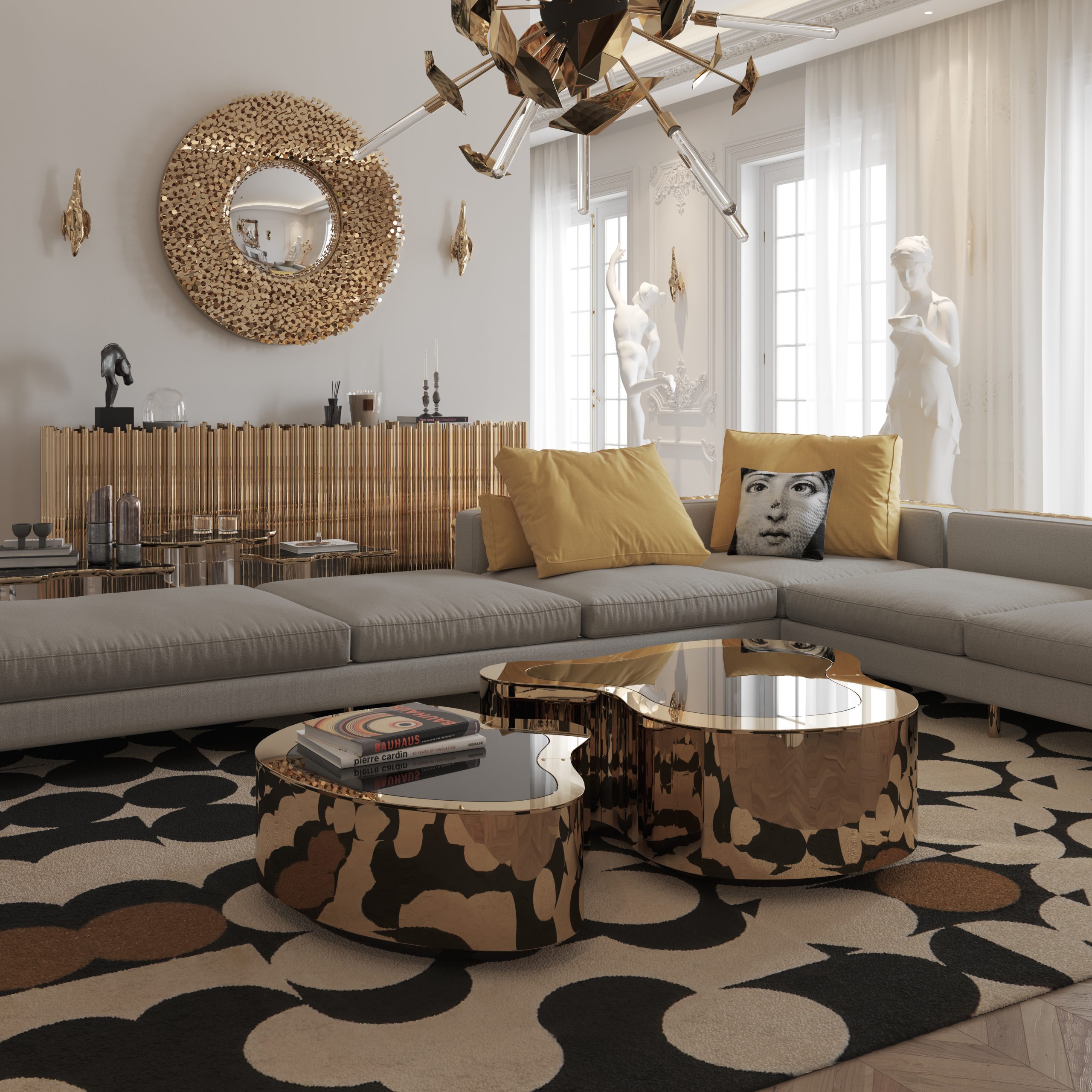 A marvelous living room exclusively designed by Boca do Lobo. The creativity paired with the stunning golden accents throughout this space makes this room a luxurious essence that oozes class and refinement.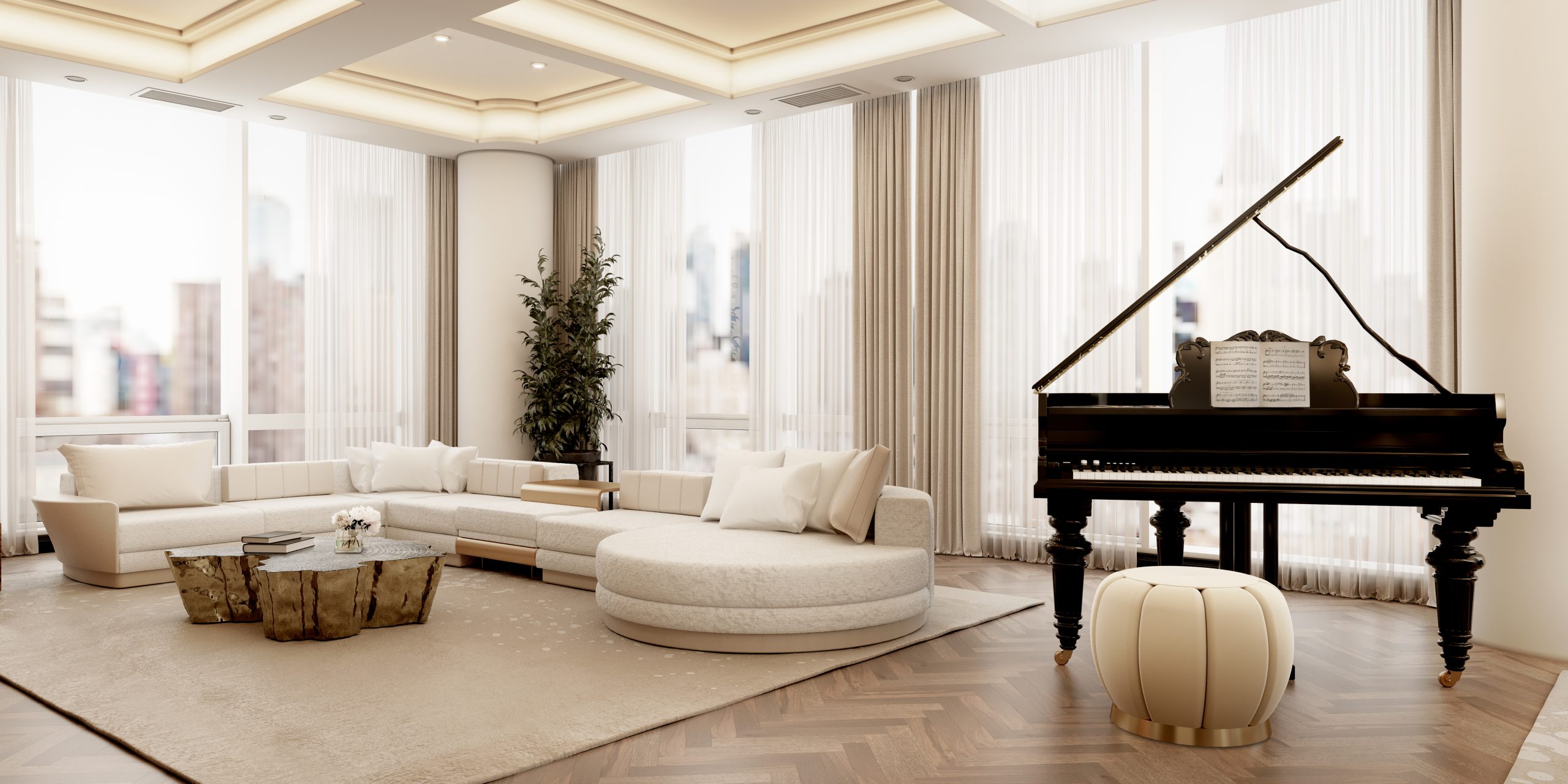 A living room characterized by its clean look and bright ambiance, although the interior design masterpieces may be short in number, the style and sophistication they provide are simply unmeasurable.
If you enjoyed this article Be amazed By These Living Room Inspirations By Charles Zana you can also find more interior design inspirations on our Pinterest boards and Instagram page.