Let Be Inspired with this Moscow Apartment by Luxxu –> Moscow City is home to several UNESCO World Heritage Sites, and is well known for its display of Russian architecture, therefore this apartment couldn't be better located to show its wonder.  This project created by Luxxu had the ambitious task of providing an exciting yet relaxing environment that stands the test of time. Join Most Expensive Homes and fall in love with this amazing project!
Let be inspired
A sanctuary for be at peace and relax

This modern ambiance has the perfect color scheme, combining the dark wood and off-white from the Thompson sofa . They become the theme of this luxurious living room setting that combines a modern design language with a sophisticated color palette that evokes a charming aura throughout.  Your living room is made for living, so it should be   cozy, comfortable, and stylish!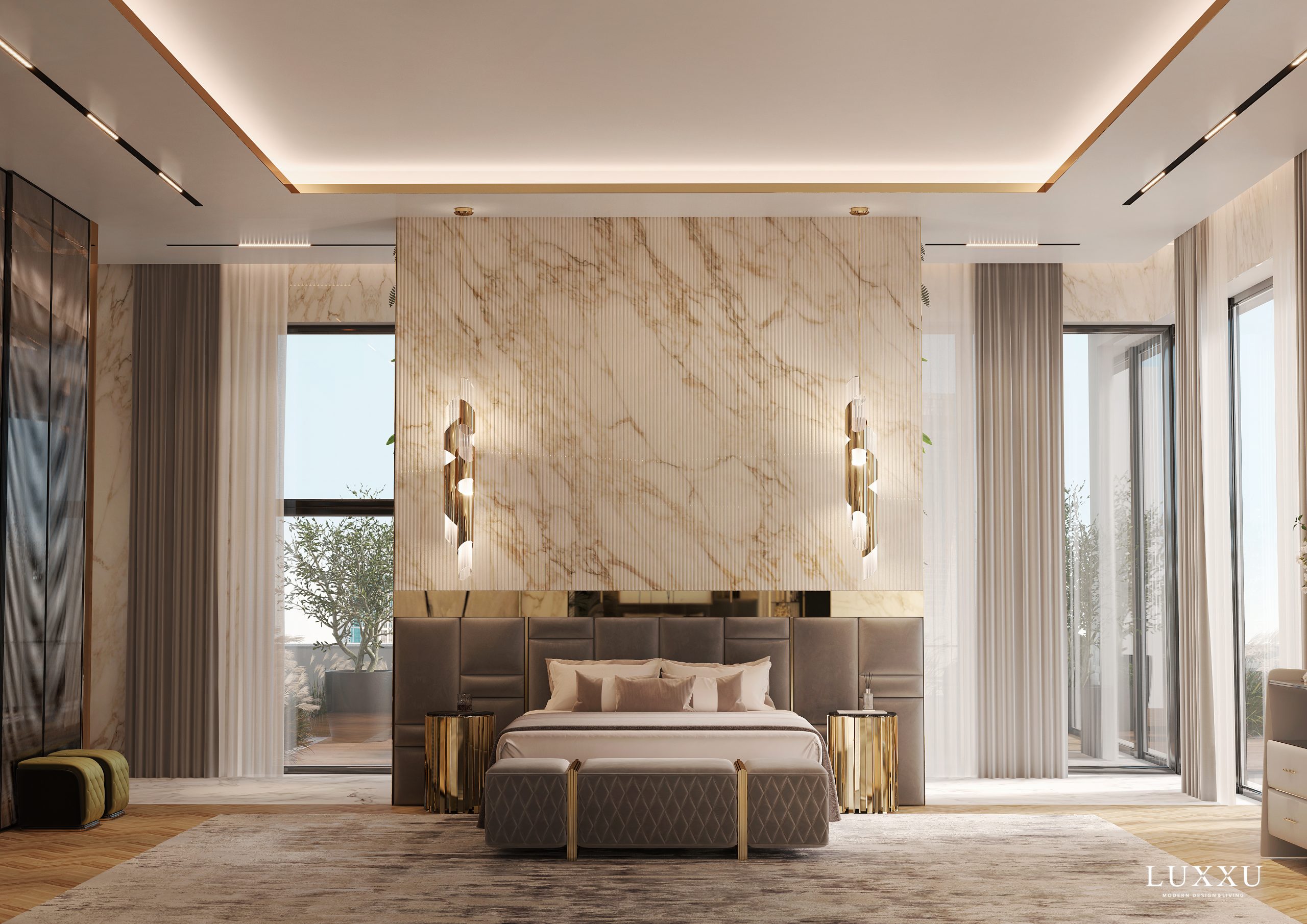 This master bedroom suite presents stone walls that showcase all the grandeur of veined marble. Moreover, the sleeping was appointed with LUXXU's classical bedroom essentials, including the Château bed with its massive headboard dressed in gray leather and brass details.
Let be inspired
The aura of a bathroom is hugely changed when you see nature around you. It creates an exciting experience with soothing and calming feelings, you can imagine Mother Nature caressing your bare skin. Water and heat in the bathroom can soothe, relax and rejuvenate your tired body. Plants around the tub make you feel relaxed and for few moments forget where you are. Are you a passionate for nature? This bathroom breathes peace.

Inviting spaces
This Dining room Design exhales luxury and style in its purest form, is so much more than a room filled with some chairs and a table. It's a gathering place where family or friends meals can be shared and holidays celebrated. Here, the transition between spaces flows seamlessly and one can also enjoy marvelous views of the outdoors while people are eating and talking.
Let be inspired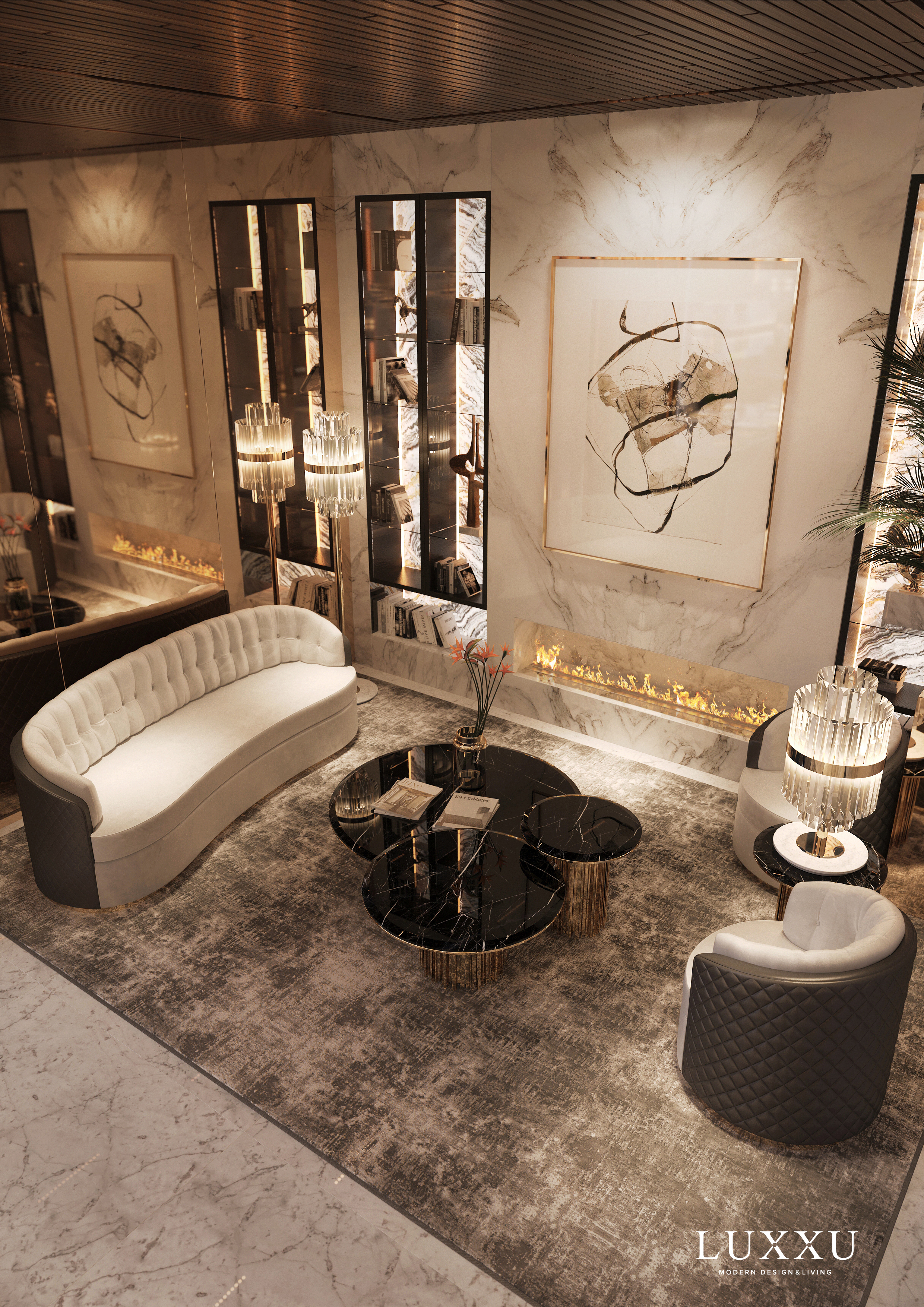 In a more secluded area, you can have a more intimate conversation. This space is comfortable and welcoming.
Luxury Home Office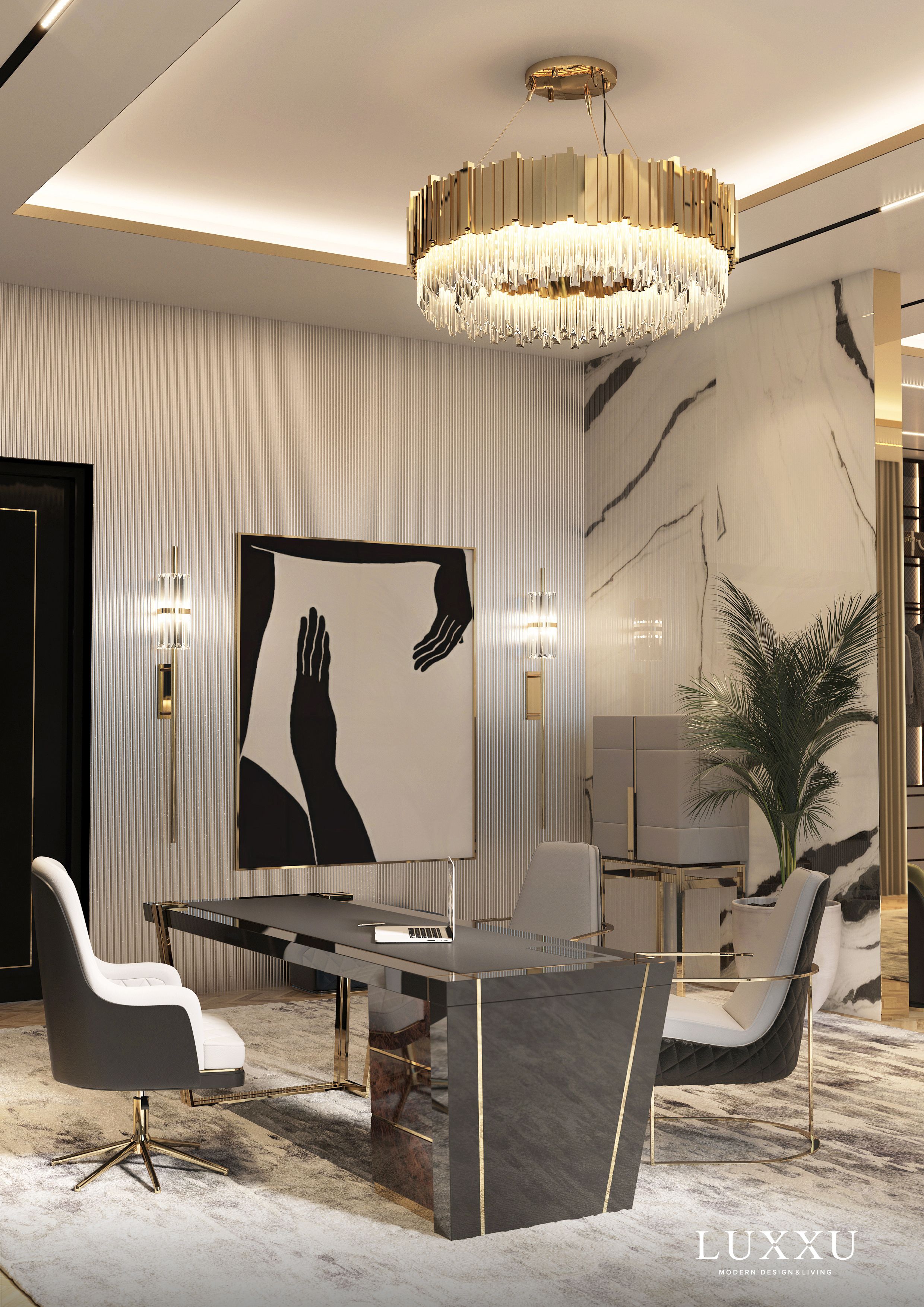 Let be inspired
Breathtaking views over the heart of the city
An apartment with this view leaves anyone delighted. A balcony with a privileged view of the city of Moscow. After a busy day, sitting here and enjoying the rest of the day will make you feel lucky.
Let be inspired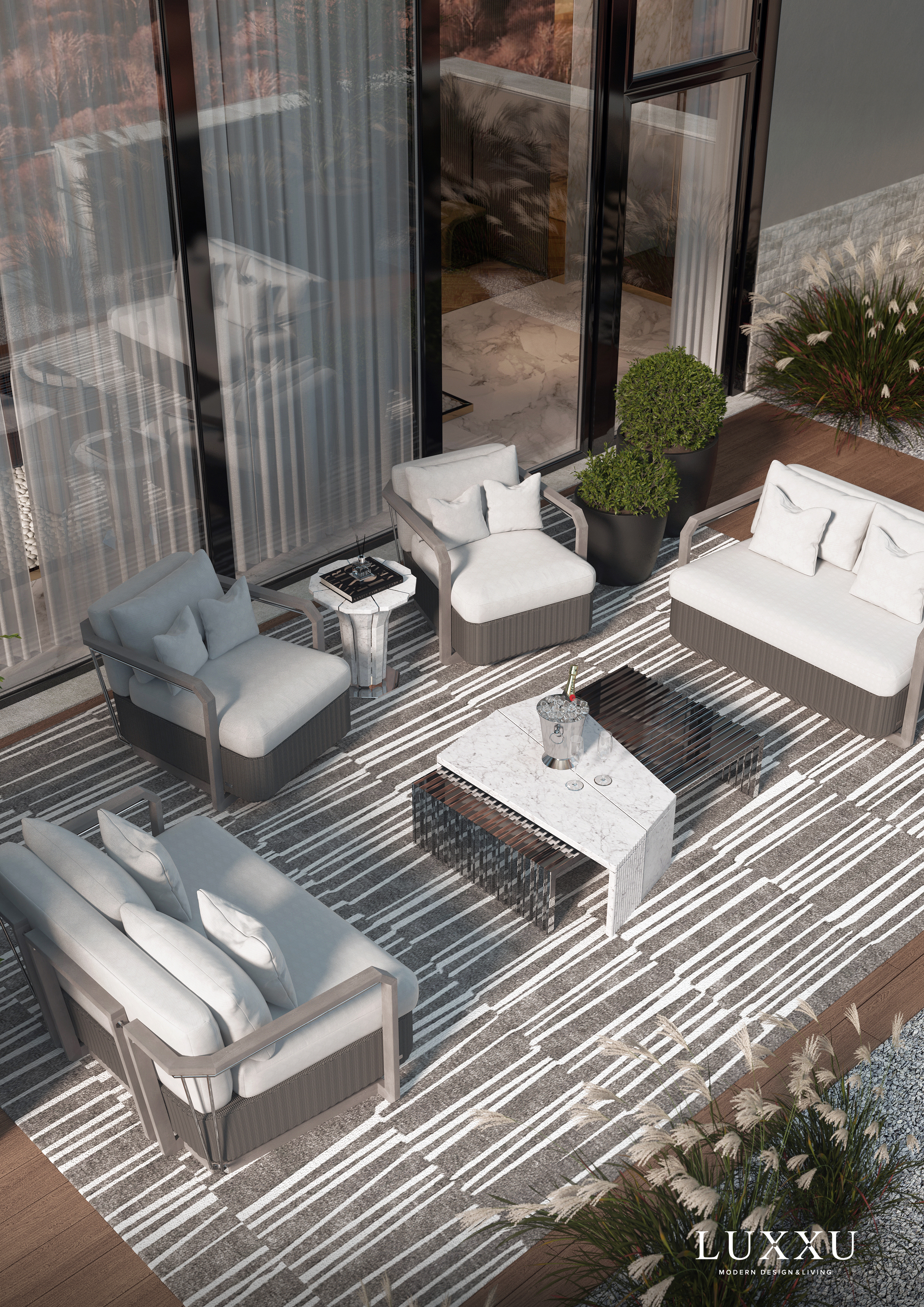 Offering panoramic city views, this outdoor space of this apartment will certainly become the envy of many. It is well-appointed with neutral furnishings, including the Hampton two-seat sofa and armchairs, the Suspicion side table, and the Mayer center table, all of which become the ultimate expression of comfort and luxury.
Let be inspired
If you enjoyed this article about Let Be Inspired with this Moscow Apartment by Luxxu, you can also find more interior design inspirations on our Pinterest boards and Instagram page.
Let be inspired