WandaVision: Inside The Retro Sets Of The TV Series – Wanda Maximoff and Vision are one of the most lovable couples in the Marvel Cinematic Universe. After the success of the series and the events of Doctor Strange In The Multiverse Of Madness (don't worry, there are no movie spoilers in this article!) The Most Expensive Homes blog decided to revisit the living room sets of WandaVision. Who designed it? It was Mark Worthington all along! Keep reading to find out more!
---
See also: Admire Robert Downey Jr.'s Hamptons Mansion From Fox-Nahem
---
"Filmed Before a Live Studio Audience"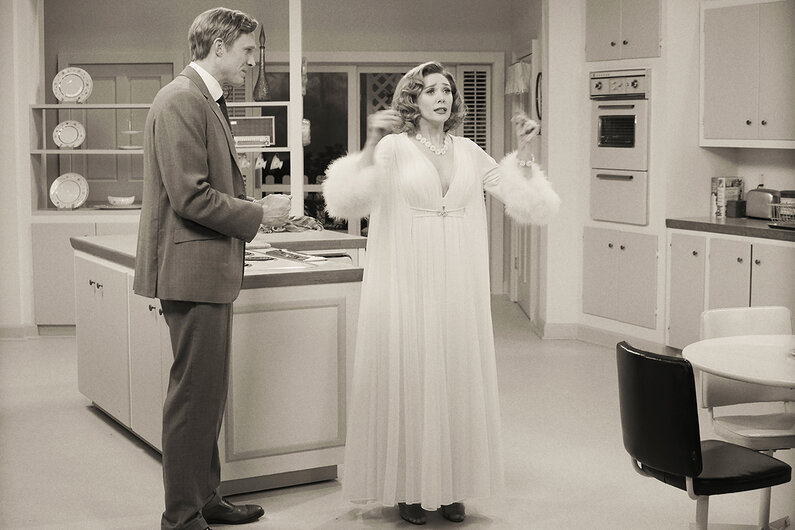 WandaVision pays homage to sitcoms from the 1950s to the 2000s, making the set design extremely important for defining the mood. Wanda and Vision's lovely suburban home furniture reflects each decade.
"Don't Touch That Dial"
The first episodes were shot in black and white and bring us back to the 50s and 60s. The set designers paid attention to every detail in order to bring the retro atmosphere to every shot, making the living room look as accurate as possible.
Editor's choice:
"Now In Color"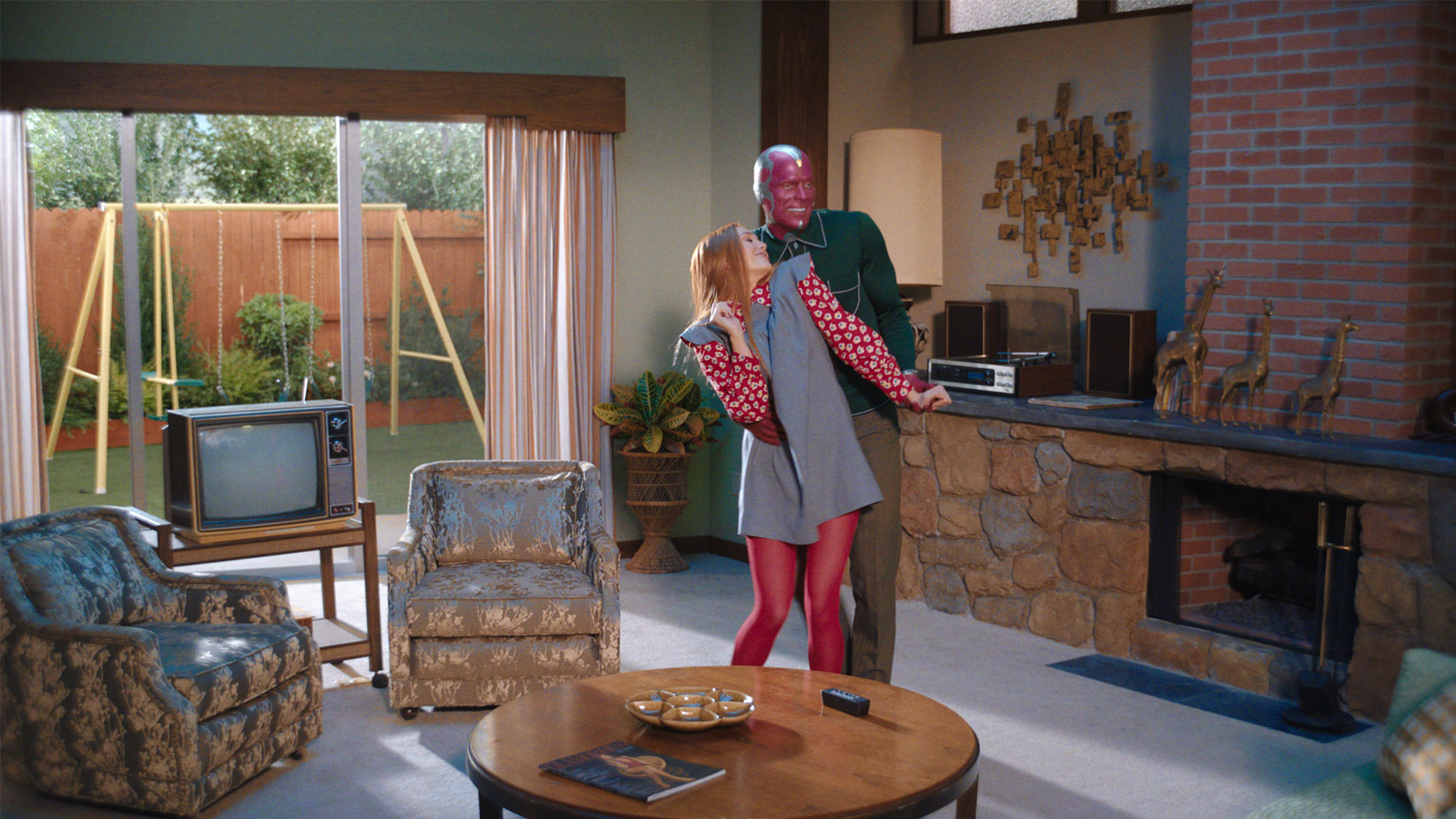 The third episode is set in the 70s, and finally, the colours are added to the picture. The house's architecture changes, as well as the decor. The living room's wallpaper is gone and the space gets an upgrade, with a stone fireplace, armchairs, and a wooden center table.
---
See also: Mid-century Modern Style Ebook
---
"On a Very Special Episode…"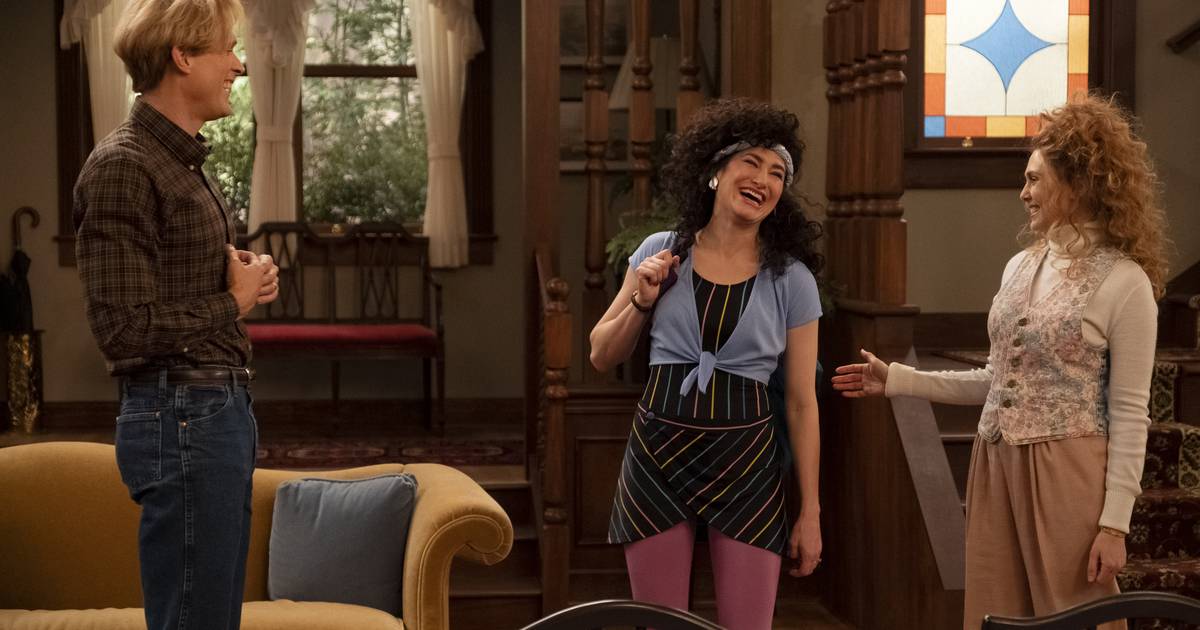 The aesthetic changes with the 5th episode. This one is an ode to the 80s and just like the costumes, the whole set design changes to match the theme. The living room was inspired by the set of Full House and Family Ties and features wood paneling, stained glass, flowing lace curtains, and a gold mohair camelback rolled-arm sofa.
"All-New Halloween Spooktacular!"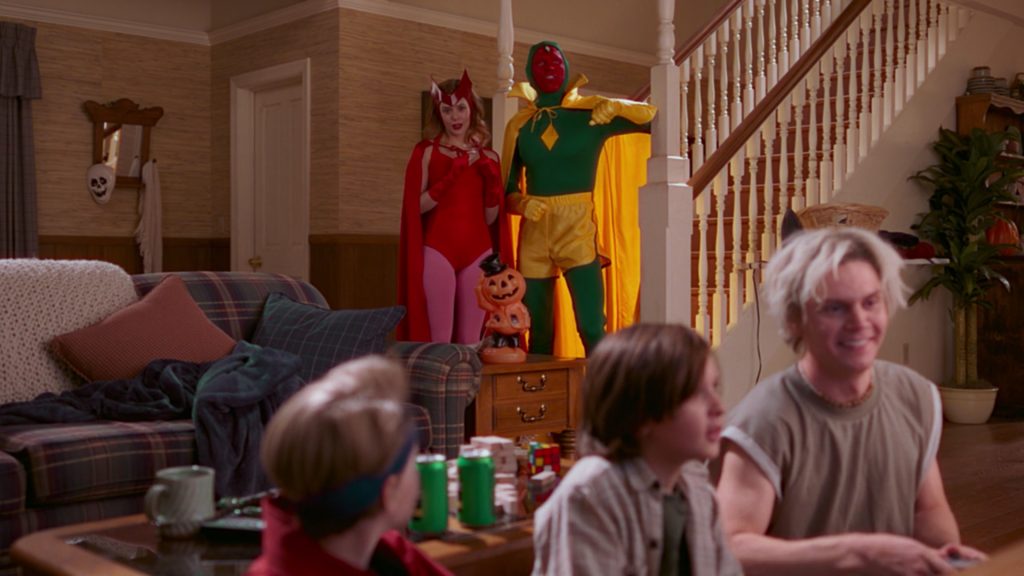 The following episode is set in the late 90s/early 2000s and, once again, the whole aesthetic changes. The staircase design is more modern when compared to the previous one, the walls have now a nice, discreet, wallpaper and the camel mohair sofa is replaced by a new one with plaid fabric. A side table was also added to the living room set, along with a new center table.
"Breaking the Fourth Wall"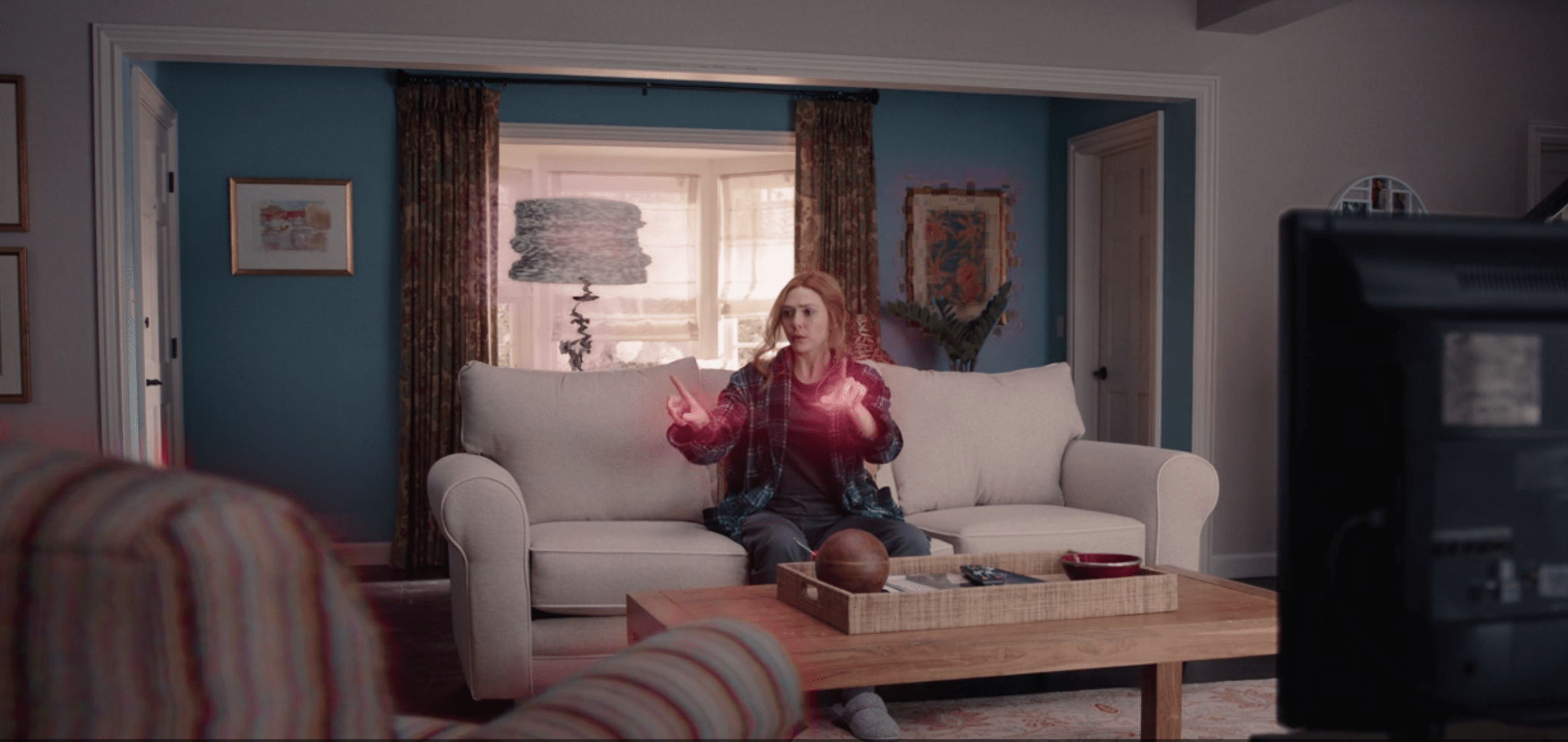 In the 7th episode, we travel to the late 2000s. The set is an obvious reference to Modern Family and has, indeed, a much more modern design, with color tones, painted furniture, fabrics, and art influenced by the series.
---
See also: Celebrity Homes: Scarlett Johansson New House In Hollywood Hills
---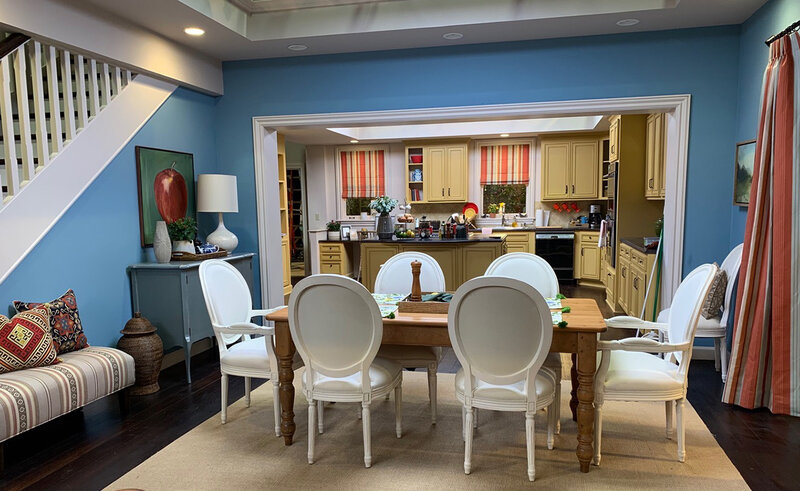 Editor's choice:
---
See also: Living Room Essentials 
---
If you enjoyed this article about – WandaVision: Inside The Retro Sets Of The TV Series – or other interior design-related matters, then feel free to find more interior design inspirations on our Pinterest boards and Instagram page.